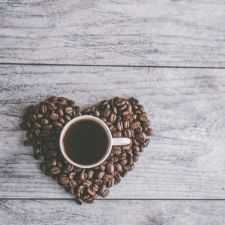 Coffee Room
Discuss anything here - everything that you wish to discuss with fellow engineers.
12913 Members
Join this group to post and comment.
a prob with my pc
hi in my pc the RAM is 512mb but the processing is very slow
my operating system is windows xp .and i used avast antivirus
plz help.😎
Couple of things -

1. Get a latest processor for your PC 😀

2. Press CTRL+ALT+DEL and check if any unwanted processes are running on your system. If yes, kill them and also stop loading programs by default at the startup.

3. Someone, I remember, had suggested that the data should not be stored on the partition which hosts the OS.

4. Upgrade the RAM 😀 , 1 GB at least.

Let us know if any of above helps. Cross your fingers and wait for responses from our fellow CEans.

-The Big K-
Its will be difficult for you to kill process because you are not aware of them.Instead of that download process manager from google.It will show you processes that are reliable and also that are malicious.
Also try to give less memory to your graphics part since your ram is low.
And finally uninstall avast antivirus and install latest NOD32.
Hey there.. I believe many of us have suggestions about this, so i'll throw some of mine in.
First, download this software called CCleaner. It'll delete all the junk on your computer, things like temporary files. I tried it once on my sis's laptop before, it cleared a gigabyte of junk. You can download here: https://www.ccleaner.com/
Next, have a spyware scan (in safe mode). There are loads to choose from, but I personally use the personal edition of SuperAntiSpyware. https://www.superantispyware.com/
Now a virus scan in safe mode as well. I think your virus scanner is sufficient enough, just make sure you update it often. LORD_EC's suggestion of NOD32 is good, but it might be a little taxing on your computer.
Use a program called EasyCleaner to rid of any invalid registry entries. Make sure you have a backup first! https://personal.inet.fi/business/toniarts/ecleane.htm.
Disable any Windows Services that you don't need, as will as making them run manually. Quite a lot of processes that are quite useless will not run automatically as the result. The Services menu can be opened by typing "services.msc" in the Run command. Use this website to see which services should be "disabled" or be changed to "manual": https://www.theeldergeek.com/services_guide.htm
As Big K has suggested, create one dedicated partition just for the Windows XP. Create another partition for installing programs (for example, F: drive) as well as a partition just to put your documents, movies, songs, etc. You can use a program called TweakUI to change the where specific windows directories can be located, for example the Desktop and My Documents. These can be put into you DATA partition. So everytime you save something into your desktop, it's actually located in that partition. You can TweakUI to do these changes, amongst other things: https://www.microsoft.com/windowsxp/downloads/powertoys/xppowertoys.mspx
If you are willing to do so, it's better to disable all Windows XP effects, such as themes. This will make opening menus and stuff much faster.
is ur computer bootin' up real slow?? u shd note whether there is any prb with ur hard disk............i once tried to fix my friend's machine(it was runnin' real slow) when the prb was actually in the disk......i finally found it out as applications needed lots of time to start up but once they did it was ok....then there is lots of hardware which we never use and can disable them. try this how many processes run on ur machine??