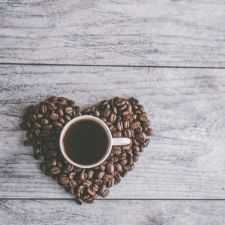 Coffee Room
Discuss anything here - everything that you wish to discuss with fellow engineers.
12796 Members
Join this group to post and comment.
$99 BoomStick Lets You Boom Sound On Your Old Headphones
Don't replace your old low cost headphones just yet! You might want to consider the newly launched BoomStick from Boomcloud360 before you get rid of your old headphones. A survey report shows that 92% of the people who plugged in their headphone with the BoomStick were thoroughly impressed by its superior acoustics. Priced at $99, the BoomStick presents an ultra-noise free, louder music experience with a realistic touch that actually sounds much better than the $200 Beats, Dre Solo2 headphone.
Boomstick on display
​
The BoomStick is BoomCloud360's new product expected to hit the market within the next three months. The sound enhancer, BoomStick uses a proprietary algorithm that enhances the sound that comes out of any pair of Earphones with a standard 3.5 mm jack. The BoomStick is user friendly with only one button and on-switch. It boasts of the latest audio features such as high frequency contouring, psychoacoustic bass enhancement and panoramic spatial enhancement. It sports a stylish and contemporary design, is lightweight (weighs only one ounce) and gives a persistent battery backup for 14 hours.
The new $99 gizmo uses an algorithm to decide which parts of the audio track should be amplified, tapping into psychoacoustic bass enhancements, sound-field expansion and high frequency contouring in order to channelize the audio output with vivid definition and detail. Although BoomStick definitely makes the sound louder, the company claims that it doesn't cross the safe volume limit, and is not harmful to the human ear.
​
The USP of the product is its compatibility with any headphone. Launched at the Las Vegas CES 2016, George Appling, co-founder of BoomCloud 360 stated that this innovative idea generated from observing the degrading market of recent audio devices. Alan Kraemer, CTO of BoomCloud 360 added that the BoomStick is designed in such a way that it would run in sync with our brain.
BoomStick is already available for pre ordering on Amazon. Whether or not you have a low quality headphone, you might want to try the BoomStick as it also amazingly boosts the sound quality of high end headphones. This new technology will be commercially up-for-grabs in the market from April 2016.
Source:
BoomCloud360