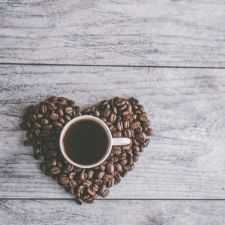 Coffee Room
Discuss anything here - everything that you wish to discuss with fellow engineers.
12921 Members
Join this group to post and comment.
500GB external drive
500GB external drive offers three different interfaces
If your laptop doesn't have a
1TB drive
, then there's a good chance that one of these days you'll need a little extra storage. PC users have it easy when it comes to external devices, you just grab one with USB 2.0 support and you're good to go. However, Mac users might want to take advantage of their FireWire 800 port, and yet still be able to hook it into a PC with USB. If you're one of those people, you'll love this Mercury-On-the-Go drive from OWC.
This external drive houses a 2.5-inch 500GB drive that spins up at 5400RPM. While that's nothing that a hundred other units can't claim, it does set itself apart rather nicely. On the back of the drive you'll find three different ports to choose from. You have your pick of USB 2.0, FireWire 400 and FireWire 800. The downside? Now you have to carry around 3 different cables if you want to look cool.
The $360 price tag might seem a bit salty, but that's the price you pay for such a small drive with all of those fancy connections.
Asus announces M70 notebook with 1TB hard drive
How much storage does one really need when they're on the road? For some, the 2GB drive in an Asus Eee PC is plenty to get them by while traveling. However, others need to store massive files, be they audio, video or some other massive pieces of data. Those people will want to look towards the new Asus M70 for their mobile computing needs.
This massive 17-inch laptop is the first of its kind to sport a whopping 1 terabyte hard drive. That should hold a few PowerPoint presentations for you. Of course storage space isn't the only thing this laptop has going for it. You can choose from a range of high-end Intel Core 2 Duo chips (T7500/T7700/T8100/T8300/T9300) an ATI Radeon HD3650 with 1GB of VRAM and Blu-ray support. What more could you want from a laptop?
The important details such as weight, battery life, pricing and availability haven't yet been announced. You can probably bank on it being a heavy power-hungry laptop that will set you back a hefty sum.
Blik Wi-Fi Internet Radio
If you want a near unlimitless supply of music check out the
Blik Wi-Fi radio
from
Firebox
, it's capable of receiving over 10,000 different Internet radio channels as well as being able to play any music available on your home network.