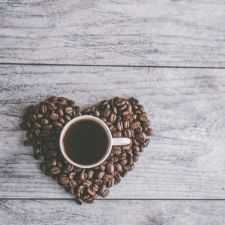 Coffee Room
Discuss anything here - everything that you wish to discuss with fellow engineers.
12915 Members
Join this group to post and comment.
404 error page
Hello CEans!

I thought of replacing the normal (& boring) 404 error page by a page that displays a funny message.

So, drop in your ideas about what message would you like to see on the errror page.

Here's my idea:


FYI (For Your Information):
The 404 or Not Found error message is an HTTP standard response code indicating that the client was able to communicate with the server.

-The Big K-

Below it, add our slogan : Uniting Engineers across the world! 😁
More ideas, anyone?


-The Big K-
I think the message Biggie thought of suits well and as already suggested we can include slogan below..watsay CE-ans??
Well, that's a good idea for sure. But I still think we can come up with something better ( & ridiculous 😁 )

-The Big K-
how to see 404 page?

One stupid question - how to see 404 error page? 😀
let me answer this
crook

One stupid question - how to see 404 error page? 😀
That was not a stupid question, Crook.
Error 404 is displayed when the client communicated with the server, but the server could not find what was requested.
Typically you would get error 404 (Page Not Found) when you enter an invalid URL. Let me know if you need further information.
-The Big K-
How about something like ...
Looking up in all the wrong places are you ... now shoo ... off to
www.crazyengineers.com
..
i know its a lil cheeky .. but cant help it 😁
the popular 404 error displayed in PHP CMS is:
"More than a billion websites, and you had to pick this one" with this image
That's a lovely 404 error page, akravikanth 😀 !

I guess we need to design a mascot on our own. Anyone graphically inclined over here 😁

-The Big K-
Slogan should be like dis ------


CE-ans breaking da rules......
slogan must be there it should be like this
'CE-an rules'


Fantastic ideas coming up over here! 😀

I personally like the idea of having a cartoon caracter driving people away from the error page 😉 .

Btw, let's have more ideas coming up! Ideas! That's the only thing which limits us

-The Big K-