Home

>

Apps

>

Groups

>
3D Acoustic Hologram Pledges To Deliver Profound Applications In Medical and Material Science
Question asked by Debasmita Banerjee in #Coffee Room on Sep 22, 2016
Before we create a sound idea on today's topic - acoustic hologram, it is needless to say that a 3D idea is associated with more or less everything we can PERCEIVE at MOST. Printing technology, storage device, virtual reality – the list includes major areas where our brain can think of relating to its existence. Now speaking of holograms, it's the photographic recording of a light field and scientists from Max Planck Institute of Intelligent Systems and the University of Stuttgart jointly have discovered the acoustic aspect of it.
Peer Fischer, being a specialist of micro-nano robots has mostly worked on the microsystems and fabrication to develop those creatures that can swim inside the body fluids. However his team was interested to find a way to pass a larger amount of machines in synchronization and here comes the acoustic holography as an aid to redesign the systems. The published method assures development in ultrasound diagnostics and material testing.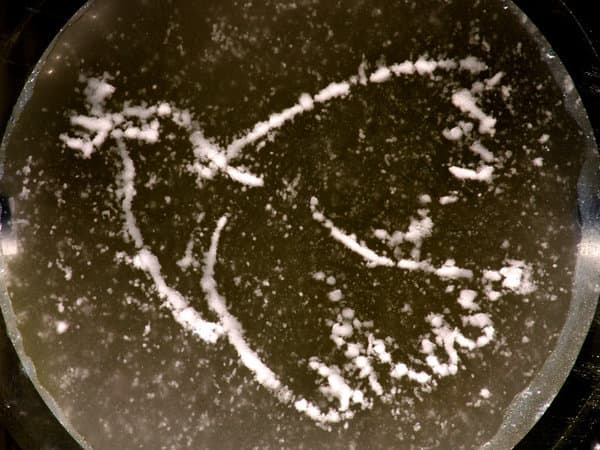 Acoustic Hologram: Doesn't it look like a bird?
​
While conventional
hologram
includes the spatial structure of the objects detailed by phase shifts, acoustic wave has been constructed by visualizing a phase delay among orderly placed (side by side) acoustic wave ensemble. Previously it was achieved using phased array transducer however it was complicated in terms of the significant hardware. Demolishing the earlier technology, the team has come up with something new.
In the experimentation phase, the team has framed a hologram prototype, evolving sound pressure similar to Pablo Picasso's dove of peace. Until now, your ear used to listen to the music now your eyes will see it. Well, it might take some time to get to that stage but the growth has been proved to be promising. This time, the team has suspended micro-machines in a liquid which finally forms the image. First a phase-change map was defined according to the presence of acoustic waves. Later, based on the map, a 3D printed outer-enclosure was formed boasting of different thicknesses of materials as suggested to maintain the different phase delays.
The speedy ultrasound wave passing through the plates possesses a vortex-shaped hologram mimicking the Picasso's dove of peace. And the technology is well capable to produce dynamic motion. In a further experiment, researchers from University of Stuttgart have shown a frozen-ripple demonstration using polymeric particles on liquid with the help of sound pressure. The complete research has been published in journal Nature.
Watch the journey of an acoustic hologram:
Source:
Nature
|
Max Planck
Posted in:
#Coffee Room