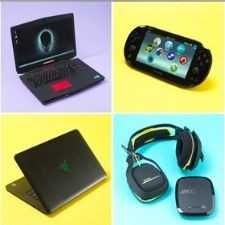 Gadget Geeks
Discuss all electronic gadgets - ask questions, doubts, troubleshooting tips et al. to fellow gadget geeks.
647 Members
Join this group to post and comment.
10 Tips on using Microsoft® Office Excel - as a design tool
One of the most popular, yet under-utilized, engineering tools is Microsoft[SUP]®[/SUP] Office Excel, the ubiquitous spreadsheet software. Excel is far more robust than most people think. Are you missing a chance to improve your design productivity?
eSmartScript
I could not view the webpage 😔

Session timeout!
Yeah same here:
[TABLE="align: center"]
[TR]
[TD]
Your session timed out because you were idle for too long. Please click on the link again to resume.
[/TD]
[/TR]
[/TABLE]
My apologies. Apparently this is accessible only to US residents. Even though Dassault Systems directly sent me the notification I also was denied access.