Parcelled.in Co-Founder Xitij Kothi On Their Aim To Make A Dent In The On-Demand Logistics Market
By - CrazyEngineers • 8 years ago • 18.8k views
A mechanical engineer from IIT Bombay, Xitij Kothi hails from Vadodara, Gujarat. His dad a civil engineer and mother a mathematics teacher, Xitij was brought up in an environment where small and medium business are always thriving. Many of Xitij's father's friends were businessmen. He saw them rise and fall, persevere through everything. As a kid their stories & success really motivated him. From a very young age, Xitij always wanted to do whatever they were doing.

Fast forward to the life after IIT - He worked with Tata Strategic Management Group and post that in Flipkart. His two friends from IIT-B - Abhishek Srivastava (Mechanical Engineer) and Prateek Bhandari (Aerospace Engineer) and his colleagues Rikin Kachhia and Nikhil Bansal from Flipkart had the belief that when something is broken, you need to work hard and fix it.

At some or the other time, all of them had to face the hassle of sending something important and urgent to their family or friends, but not getting the job done efficiently. One day, they started talking about this situation and thought, "How can we solve it?" The engineer in them gave the answer. Since they all had a background in logistics, entrepreneurship came as an obvious answer. That's how Parcelled.in was born in September 2014.

The on-demand logistics startup 'Parcelled' let's you send couriers online (with free pick-up and free-packaging). Based out of Bangalore, Parcelled has recently raised funding from Delhivery and Tracxn Labs. They have went from 20 orders/day in April to 1000 orders/day in just 3 months. They have also partnered with FedEx and DHL to ship the packages.

We got Xitij Kothi to feature in an exclusive interview with CrazyEngineers to talk about their idea, their growth, the competition and a lot more. Read on to know what he has to say.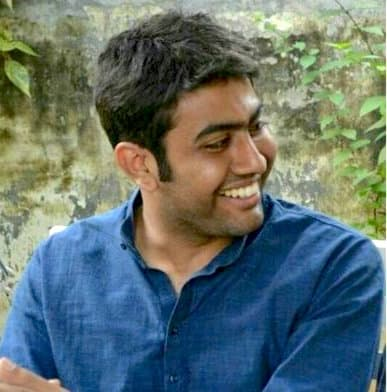 Xitij Kothi, Co-Founder - Parcelled.in 
CE: Share any of your key experiences working at Flipkart.com & Tata Strategic Management Group.

Xitij: It was a great learning experience. I got to understand the consumer mind set. What they want and why do they want it. Understanding the consumer's demand is half the problem. Once you have the proper problem statement you can easily solve it. Analysing the problem became a part of my DNA at IIT and solving it by working at such wonderful places along with gifted colleagues.
CE: How did you meet your co-founders? Tell us the behind the scenes story of how Parcelled came to life. What parts of the start up does each one of you handle?

Xitij: So, ours is a team of 5 co-founders. I met 2 of them during my time at IIT Bombay and the other 2 while I was working at Flipkart. Prateek takes care of marketing, Rikin and Nikhil both ex
- flipkart employees are the minds behind the awesome tech, Abhishek takes care of all the operations and I work with all the teams trying to build the best possible service.
CE: Could you share the end-to-end process of how Parcelled.in executes an order?

Xitij: How it works is - you have to use our Android App (which we launched just now) or visit our webpage and fill the basic details. What you want to send, where you want to send it and your address. Once you fill this information our tech shows you the estimate price based on a hard worked algorithm. Once you like the rates you can just select a date and time of your convenience for the pickup. At that particular time our pick up agent comes to your doorstep and packages it for you. From there we take care of shipping it. Customer helpdesk takes care of everything after that so you don't have to worry about it again by notifying you with details and doing the work for you.
CE: Why should anyone use Parcelled instead of established courier brands like DTDC, BlueDart or FirstFlight? How do you compete with their pricing, network and speed?

Xitij: In today's fast paced world the most valuable thing is time and not money. People waste hours traveling to post offices or standing in lines. In some case that might save a couple of bucks but in every case that costs a lot of lost time. We want to end this pain point for customers which no one else can do. You have to take an additional trip to a stationary to figure out the packaging usually. But when you use us you don't have to think about anything.
You just have to place an order, a 2 minute process and we will be there at a time and place of your convenience. Could it be any easier?
We have tie ups with almost every logistics player, ours is a layer above theirs. So after we do the pickup in the places we don't have our ground fleets, the package is handed over to the third party partner. We maintain timelines that we provide by rigorous follow up tech we have built to coordinate with them. We also get cheaper rates from them as we have large volumes of shipment everyday compared to a single customer shipment, so taking all this into account we are able to keep it cheap, have the largest network over 19,000 pin codes and be the fastest.
CE: What are your views on other start ups like Sendd, Shipeasy and Pigen started in same domain? What steps does the team make to stand apart from the competition?

Xitij: It's a big market and so there obviously will be competition. But we look at it as an awesome service we are providing. Our aim is to develop the best products and tech possible. When we see a challenge, we are motivated to do better and hence stay ahead of the curve. Small things like price estimation, easier flow, 30 minutes guaranteed on demand pick up. So these are a few basic things that keep us ahead and in the very near future you will be seeing a lot of innovations from our side
CE: What do you guys do for maintaining repeat visits and bookings on your website from your clients? How do you plan to expand your reach to your target customer base?

Xitij: Marketing is one thing no company can expand without. We have a great marketing team which works hard to grow our consumer base but we believe the best possible way to market is word of mouth publicity. If we are able to provide a really great service to one customer we were able to touch and that person tells everyone about it you are more likely to get new customers. So the major concern for us is customer satisfaction, it ensures repeat usage as well as publicity for the service.
CE: What are your major learnings from this start up?

Xitij: We have gathered a lot of learning in such a small time frame. The major learning we had is understanding the importance of transparency. Urgency and time-bound delivery is much more important for consumers than for the businesses. In the current infrastructure, shipments get delayed due to various reasons. Since these issues are not communicated proactively to the consumers, the resolution is not attained until the consumer themselves try to inquire. But by that time, the delay has already happened. To solve this we have in-house systems and teams that make sure that the issues are resolved before the delay happens.
CE: What do you wish you knew before starting up? If you had to start it all over again, what would you do differently?

Xitij: The biggest part of starting up is learning at each and every step. We learn daily from the time we spent in figuring out solutions to this common problem and gathering feedback from our consumers. We have learned a lot since we started and if I were to start again, I would do the same thing but much faster.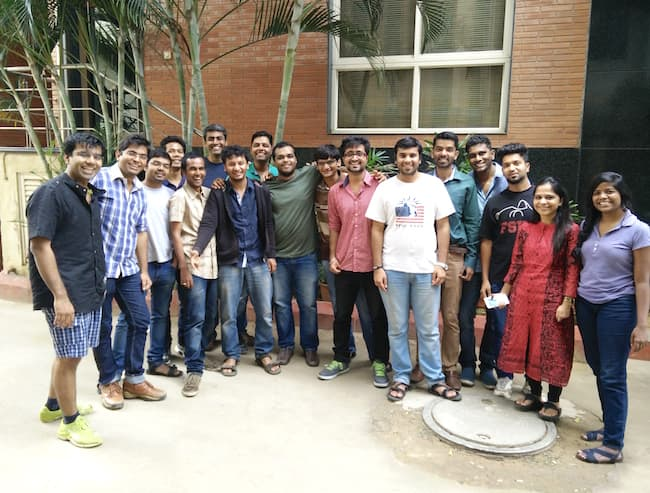 The Parcelled.in Team 
CE: What is revenue model of Parcelled.in? Is your company funded?

Xitij: We were funded by Delhivery & TRAXCN a while back. Our revenue model is similar to other logistics player in the country. We have just added a layer of transparency and functionality for the customers in the mix.
CE: How big is Parcelled.in at the moment in terms of clients served and business done?

Xitij: We have a big team, which has grown exponentially over the past few months .We have more than 200 people on the ground and a 60+ team taking care of everything else. We are present in 5 cities and the reason for the growth has been excellent reception in the consumers.
It makes me very happy and proud that the consumers are really liking the idea and going for it and we are able to serve them the best way possible.
CE: What are you expansion plans in near future? How do you plan to scale up from here? Are you planning to expand in other cities apart from Bangalore and Mumbai?

Xitij: We are already present in 5 cities - Pune, Bangalore, Mumbai, Delhi and Jaipur. The plan is to be present in every city and we are growing as quickly as possible while maintaining quality. The funds are being used for that specific purpose as well as the for the tech. You will be seeing us in 10-12 cities in the very near future.
CE: How do you measure the success rate of your start up? How do your team mates assess their performance?

Xitij: The most important factor we keep in mind to judge our self is customer satisfaction. The feedback we get from our valuable customers makes us work harder and that's how we judge our performance. We want everyone who uses our service once to come back again and recommend it to everyone.
CE: What is the most challenging part of being an entrepreneur? What do you love or hate the most about it?

Xitij: The most challenging part is staying relevant and innovating, but that's also a good thing for us. Me and my team at our core are problem solvers and thinkers.
We love spending time brainstorming about the smallest of details when there is even a 1% chance of making a difference.
Being able to change something for the better is definitely the one thing everyone loves about while working at Parcelled.

CE: Any message for your readers?

Xitij: I would just like to humbly request the readers, if you live in any of these 5 cities. The next time you have a need to visit a courier office or in fact even if you are planning to go out to return a friends notebook. Don't lose the comfort of your home. Remember us, and we'll ship away your worries anytime, anything anywhere.
Here's a video our team put together for the upcoming festival of Raksha Bandhan. Do watch & share -
Note: Only logged-in members of CrazyEngineers can add replies.
Recent updates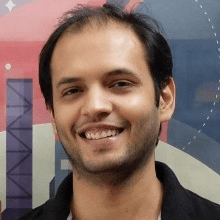 In 10 years, when I go to a hackathon and ask, "Who here has used Postman?" - I want every hand in the room to go up.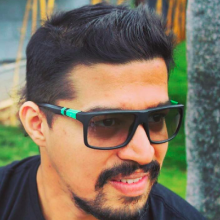 People management, analytical and not emotional driven business decisions is the key.

Abhishek Daga

Thrillophilia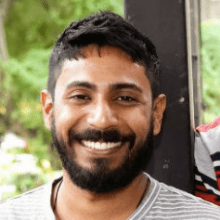 The best way to achieve long-term success is to stay anxious, be super involved in everything that the team does in the nascent stages and keep your eyes on the trophy, even on weekends.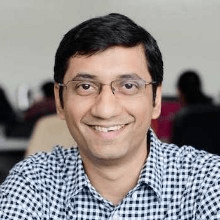 I am happy that we were able to create an online tool that helps people customise their furniture on a real-time basis.

Ajit Shegaonkar

Stitchwood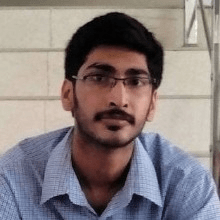 I have learned that just developing a good product is not enough. Marketing and advertising is as important as making a good product.

Akash Shastri

Brainasoft​