William F. Baker - Building The Tallest Sky Buster: Burj Dubai
By - CrazyEngineers • 14 years ago • 35.1k views
"Thinking big" is a passé now. You have to think mega. And when it comes to thinking mega, no body does like Mr. Baker!

Partner in charge of Structural and Civil Engineering for the Chicago and London offices of Skidmore, Owings & Merrill LLP., Mr. Baker is the chief structural engineer of world's tallest building - the one and only Burj Dubai! At SOM, he leads the structural engineering studio to ensure that quality, innovation, material economy, and cost efficiency are customized to fit each project's scope and needs. Mr. Baker is frequently invited to lecture on a variety of structural and civil engineering topics within the U.S. and abroad.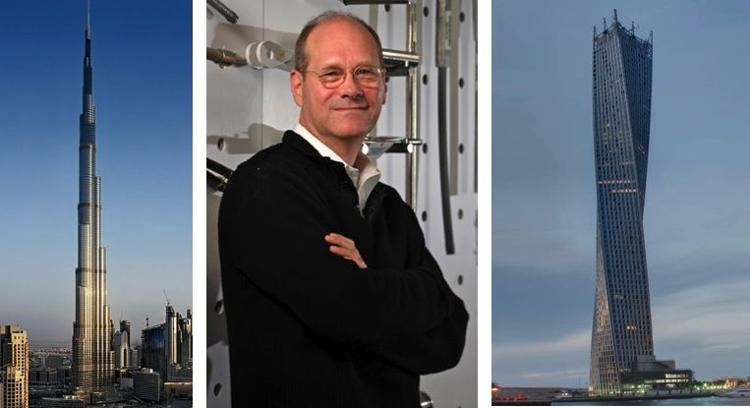 Image Credit: CC Headliner

We are extremely proud and happy to have Mr. Baker on CE. Mr. Baker answered your questions. Check out our Small Talk with Mr. William (Bill) Baker:-

CE: Sir, Burj Dubai is the tallest man-made structure on the planet. How was the experience of designing the Burj?

Bill Baker: Designing the Burj Dubai was an evolving experience. The project started out as a competition to design the world's tallest building, and while it was initially planned to be just a bit taller than Taipei 101, it significantly grew from there. As engineers, it was fairly exciting to achieve things beyond what we initially thought was possible.

CE: Every construction of this scale is faced with unique challenges. How did you go about solving the biggest challenge you faced while designing the Burj?

Bill Baker: There was no "one" biggest challenge. The project itself was a series of challenges. Our first efforts were dedicated to understanding the wind and how the building reacted to it.

Of course, understanding how it could efficiently and economically be built was also a challenge.

CE: Could you brief us about the foundation of Burj Dubai? Did you use any special technique to make the structure taller every time your client demanded it?

Bill Baker: Foundations for the Burj Dubai were fairly conventional. Because of the way the tower spreads as it nears the base, the load is spread over a larger area. So, in the end, the foundations are not that much different than they are in a much smaller building. Essentially, it has 194-1.5m diameter piles, each of which is rated at 3,000 tonnes, and supports a 3.7-meter thick concrete mat, or as the British would say, raft.

CE: Burj Dubai has a typical structure that resembles multiple towers stacked one over the other. We would like to know why such a structure was adopted.


Bill Baker: Actually, it really isn't that at all. In reality, Burj is just one large, an extruded structure that is trimmed to form the shape. For this building, we created a new structural system, which we named the "buttressed core", where the hexagonal central core acts like an axel to keep the building from twisting, and extends up to the center of the building. This axel is then buttressed by the building's three wings.


CE: How did the company simulate (3D CAD, scale model, wind tunnel) the design before actually finalizing it?

Bill Baker: The building was modeled many times using many tools. We of course created large structural analysis programs using the finite element method, which breaks the structure into a bunch of small elements in order to simulate the behavior of the structure under forces of nature. A large series of wind tunnel models tested the various configurations of the building as it evolved. We had wind tunnel models for structural forces, movements, cladding pressures, and pedestrian comfort, as well as for the effect of wind on the terraces. Some of the structure's models were rigid, while others were flexible in order to simulate the movements of the tower.

CE: What design or event was the turning point of your career?

Bill Baker: When I was a young structural designer, one of the experienced architects came over and chewed me out for designing a stair that was fine functionally, but was quite ugly. He told me that a structural engineer should design a structure so that the architect feels bad if he has to cover it up.

CE: What will be the next project for you & your team? Are we going higher than Burj Dubai in future?

Bill Baker: Currently, we're working on many projects, primarily in the Middle East and China. Some of these are quite tall, and I have no doubt that someone, perhaps our team, will design a building taller than Burj. However, I do think that the Burj will hold the title for awhile, at least five years or so.

CE: We thank you for sparing your time for us. What is your message to our CEans?

Bill Baker: Work the problem.
________________________________________
CrazyEngineers is thankful to Mr. Baker for taking out time from his busy shcedule for us and also to Beth Gervain for her efforts in making the


Note: Only logged-in members of CrazyEngineers can add replies.
Recent updates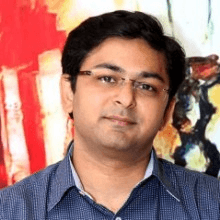 We understood the client's need of going mobile friendly and making solutions that will help save time and money. That is how our direction of being known as one of India's best enterprise mobility solution provider became an aim.

Abhijit Junagade

Winjit Technologies​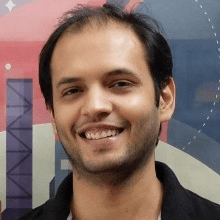 In 10 years, when I go to a hackathon and ask, "Who here has used Postman?" - I want every hand in the room to go up.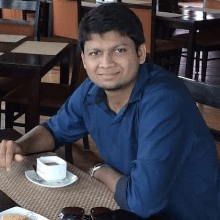 An entrepreneur's life is full of decision points. He shouldn't be afraid of taking wrong decisions.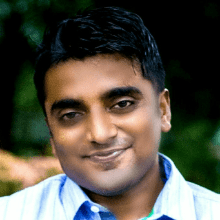 Competencies can be build and nurtured. But right ambition, right motivation and cultural fit is very imp. I will suggest all entrepreneurs in early years to codify it.

Abhishek Ballabh

ExtraaEdge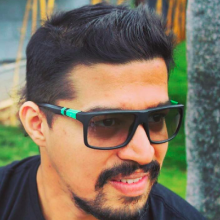 People management, analytical and not emotional driven business decisions is the key.

Abhishek Daga

Thrillophilia