Bengaluru-based online investment bank for family owned businesses and growth startups.
By - CrazyEngineers • 9 years ago • 25.5k views
Founded by Vishal Devanath and Krishna Bharadwaj in February 2013, SMERGERS is a Bangalore-based startup that specializes in the online financial services market. An Small and Medium Enterprise (SME) focused Online Investment Bank, SMERGERS specialize in Mergers & Acquisitions (M&A), Fund Raising, Venture and Private Equity (PE) services to SMEs, family owned businesses and growth startups.
This company helps connecting companies with strategic partners and financial investors. Whether it is a small family business or a large established company, SMERGERS has access to the right network of genuine investors, acquirers and business owners.
In an exclusive interview with CrazyEngineers, Vishal Devanath talks about SMERGERS, what made him quit his job and run his own startup, details about online investment banking, marketing strategies they've employed at their company and the various challenges that are a part and parcel of being an entrepreneur.
Read the following interview and check out what Vishal has to say about the essential attributes any entrepreneur should have, the methods of reducing costs and a lot more.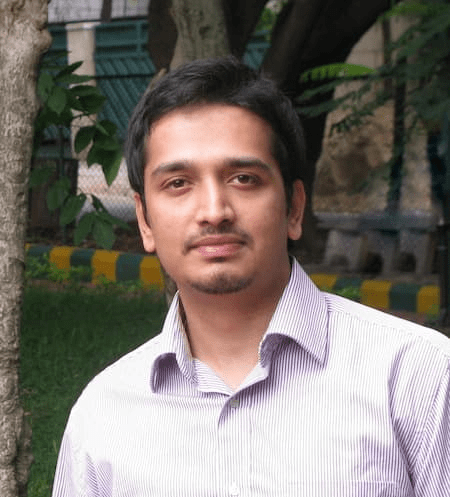 Vishal Devanath
1. Could you please tell our readers more about SMERGERS?
Vishal: SMERGERS is a marketplace of small and medium enterprises (SMEs) where investors can find and evaluate companies they may want to invest in. At the same time, we let business owners look for investors who may want to acquire them or invest in them. Businesses have capital needs at different point of time in its life span. At each stage, they could get this capital from banks, investors, etc. SMERGERS makes an effort to help businesses get funds at the most optimal cost via investments from investors across the globe. We achieve this with the help of our online platform which lets business owners and investors connect with each other and carry out a transaction. Fundamentally, SMERGERS wants to be for SMEs, what AngelList is for startups.
2. You have spent many years working in big firms like Avendus Capital, PricewaterhouseCoopers and National Instruments R&D. What made you quit your job?
Vishal: 
While I was working on large transactions at Avendus, I saw the smaller companies being completely ignored. India has around 50 million SMEs which contribute to one third of India's GDP and employ 40% of India's workforce. It was simply too huge a market to be ignored!
My friend and ex-colleague from National Instruments, Krishna, was a full-stack developer with a few California-based startups, where he developed technology platforms to connect buyers and sellers. He was also developing his own company which connected recruiters and quality programmers. I started discussing the idea with Krishna and soon we realised that this was something we would want to build together. I quit my job in early last year, Krishna joined full time and we got started working on our new company SMERGERS.
3. What is the toughest feedback you have ever received and how did you learn from it?
Vishal: 
The toughest critique was that we as a team were too young to accomplish what we have set out to.
We don't have highly experienced industry veterans working in the company, but we do have such mentors. While we need the experience and knowledge of such experienced people, it's a great advantage to have a young team which doesn't come with preconceived notions. It helps us think outside the norm and innovate which is what we have done in this space in such a short time.
4. What educational preparation would you recommend for someone who wants to advance in the field of Online Investment Banking?
Vishal: Online investment banking is a good combination of technology and financial services. While finance domain knowledge always helps, our technology product is the backbone on which we operate. And as we scale up, it becomes even more important to for us to have top quality engineers and programmers. Currently, we are looking for awesome Python/Django coders, please reach me at vishal@smergers.com
5. Considering all the people you have met in your line of work, what according to you are the personal attributes essential for success as an entrepreneur?
Vishal:
I've met and worked with many entrepreneurs and I believe there are two attributes which are must-haves: the first is perseverance, and the second pragmatism.
Entrepreneurs need to have the patience and persistence to keep going when things get tough and work hard till they achieve their goals, which takes a unique sort of courage. The second aspect is pragmatism- dreams are great to have, but translating them into reality requires a level-headed work ethic with a good understanding of ground realities.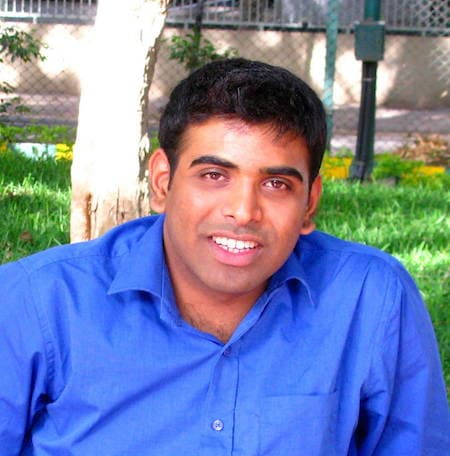 Krishna Bharadwaj
6. What are the biggest challenges faced by you at SMERGERS? How did you deal with them?
Vishal: This is perhaps a challenge every B2B startup faces: the moment our clients hear the words 'investment bank', they expect to see a big corporate setup with skyscrapers and suits. 
As a startup in the field, we have a minimalist setup, but we leverage settings like the IIM- Bangalore campus to conduct such meetings.
7. People do not buy products, they buy stories. Does that apply to investment models as well? If yes, how do we come up with a story to sell our model in the market?
Vishal: In the M&A sector, the story is the company or proposal being presented to the buyer/investor. While some qualitative, softer aspects are important, investors also need hard facts and financial performance metrics to evaluate the opportunity. SMERGERS has multiple tools, like the SMERGERS Ratings, which help SMEs showcase their performance and interest in the investor community.
8. Reducing costs on almost all of the fronts is challenging for any startup. We would like to know about the most interesting challenge the team at SMERGERS faced and how did you handle it?
Vishal: I believe employees make a company, and the challenge always lies in finding top-quality talent to work with. Since the nature of work at SMERGERS is impactful and challenging, we get interest from bright people who wish to join us, but salary expectations are high. 
We offer selective internships to freshers, and this actually gets us to the best talent who have a passion for what they do rather than people who only live for their paycheck.
9. Thank you for your time. Any message for budding engineers?

Vishal: Right from their first day in college, engineering grads should start thinking about solving problems which people face. Mostly, the focus is on how to get a good corporate job but their identity often gets lost in that. If they feel they don't have the experience to startup directly then they can join startups to understand the challenges and problems which are being solved. If they start thinking in these lines, then they will mature as individuals and excel holistically in their careers.
Note: Only logged-in members of CrazyEngineers can add replies.
Recent updates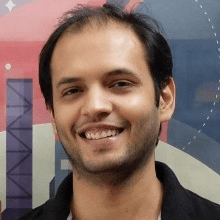 In 10 years, when I go to a hackathon and ask, "Who here has used Postman?" - I want every hand in the room to go up.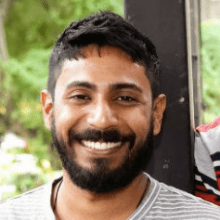 The best way to achieve long-term success is to stay anxious, be super involved in everything that the team does in the nascent stages and keep your eyes on the trophy, even on weekends.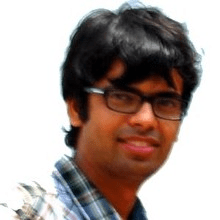 What matters in the long run is how passionate you are about your idea, how much you believe in it, and how well you execute it.

Angam Parashar

ParallelDots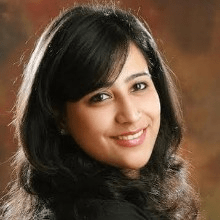 Giving up the comfort of a decent career and a stable income and going to an unknown void was the most difficult thing to do.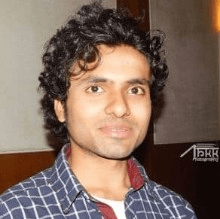 We want to aware people about the benefits of proper organized disposal of waste material can create an impact to their life to the nation and to the environment.

Anurag Asati

TheKabadiwala.com