MySipOnline Founder Virendra Ranawat On Their One-Stop Solution For Simplifying Investments
By - CrazyEngineers • 7 years ago • 38.8k views
Hailing from Rajasthan, Virendra Singh Ranawat's father served as a naval officer, owing to which travel was a part and parcel of his growing up days. Virendra completed B.tech in Mechanical Engineering followed by MBA in Marketing & International Business from XLRI Jamshedpur in 2009. He started his professional career with TATA and later went on to work with METSO Minerals. His work experience helped me him learn the basic fundamentals of business.
Interestingly, during all this time, the thought of being an entrepreneur never once crossed Virendra's mind. However, following his elder brother Lokendra's footsteps, he entered the business world.
In this exclusive interview with CrazyEngineers, we got Virendra Ranawat, Co-Founder - MySipOnline to talk about his new venture, the challenges they faced, the best part about being an entrepreneur and a lot more. Read on!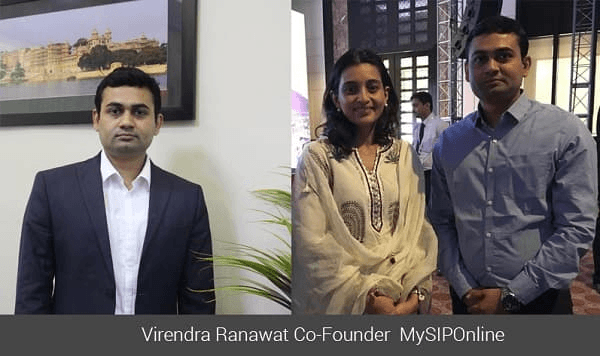 CE: When did you first think about the idea behind MySipOnline? Why did you felt the need for such service? What was the motivation?
Virendra Singh Ranawat: After constantly analyzing the market strategies and the behavior of customers towards mutual funds I was motivated to bring out a platform, which would entice the customers towards this approach and not away from it.
During the market research the team came across customers who were suffering a huge loss owing to their unawareness and inaccurate funds which were sold to them by the agents.
This practice undoubtedly benefited the agents as they suggested only those schemes, which would help them earn excellent incentives. But, at the same time I realized that it was not possible to uproot the unethical practices from the offline mode. Hence, I thought we need to turn towards the digital media for launching a platform which would be transparent and provide complete independence to the people for analyzing, choosing, investing and monitoring the portfolio. I strongly feel that the financial needs of every person vary so they must be free to take their own decision according to the amount they can afford to invest in mutual funds.
CE: What important problem does MySipOnline solve?
Virendra Singh Ranawat: MySipOnline.com makes it easy for you to deal with your financial goals and provides a platform where you can boost your economic health with just a click. This online portal is nothing but a hassle-free investing experience and unbiased advice for the customers.
An individual using this portal will get to know an entire new world of mutual funds where he himself is the prime focus and not profit earning. And so our site does not have any hidden costs involved in any of the scheme.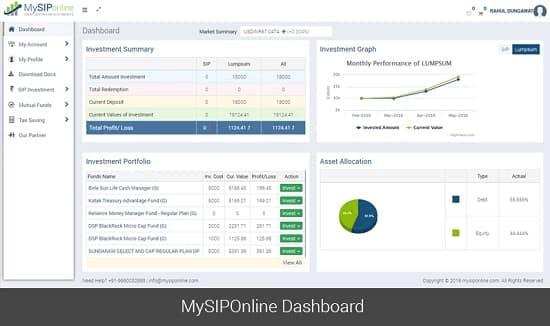 CE: What kind of research did you do before jumping into building MySipOnline?
Virendra Singh Ranawat: Before starting any venture a deep scan of the respective market is required in order to innovate and grow in the field. Our research team did ground work and prepared various questionnaires based on that. To get the forms filled, we split the research team into groups. As we got back the results we were able to spot the major issues that the customers were facing.
CE: What challenges does MySipOnline face on the technical front?
Virendra Singh Ranawat: At present there are no technical issues, which MySipOnline has to face as we have a professional and experienced technical support team. But, during the initial phase of development data management was the biggest and tiresome task as it involved gathering and dealing with large amount of data. Managing all mutual funds through a single portal may seem to be easy but technically it is a complex task to bring all the AMCs under one roof. We also moved towards digitizing the physical documentation and launched the facility of eKYC. Thus, the technical hurdles have been crossed leading to a smooth and proper functioning of the site.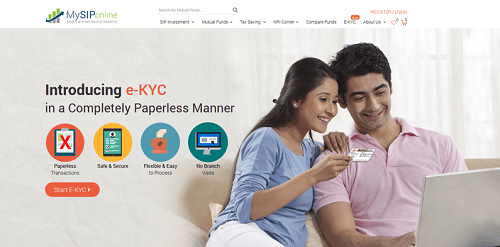 CE: How does MySipOnline differentiate itself from the competition out there?
Virendra Singh Ranawat: Strongly believing in only customer satisfaction as the prime motive, we provide a 100% customized portfolio with a free of cost financial experts advice, which gives the liberty to the clients for selecting funds as per their requirements. We have launched another feature of ELSS fund basket, enabling the clients to have a combination of different ELSS schemes. The customers can add and remove the funds according to them. Our platform has adopted no-charge mechanism for the site. We also offer a family account for the clients through which the customers can maintain a single account for the entire family.
CE: How many clients have you did business with so far? Could you share your growth chart with us?
Virendra Singh Ranawat: We are presently serving 2000+ clients PAN India. We had set foot in the Mutual Fund Industry with a team size of 5 in December 2015. We have got all our approvals from AMFI and all AMC's. Steadily rising in the number of team members with a consistent expansion in our team, we have managed to earn various prestigious awards from the industry
We have bagged the 2nd position in India for doing the largest number of SIPs by Birla Sun Life Mutual Fund and various other similar awards.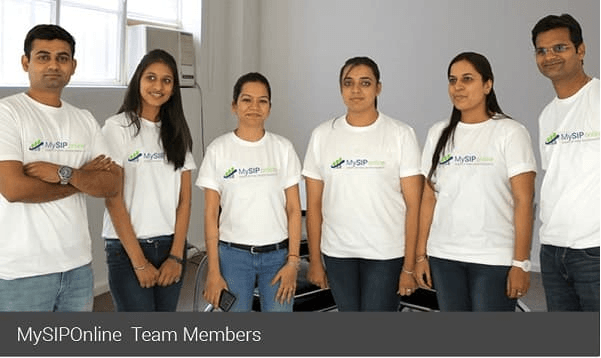 CE: Tell us more about your other venture – Cognus Technology Limited.
Virendra Singh Ranawat: Lokendra and I had started Cognus Technology in 2008 which has been a complete different venture. Our digital marketing company has grown immensely. With multiple offices situated across UK, USA and Australia we now have a huge team that serve clients across the globe. This venture is a very important part of our entrepreneurial journey as that's where we learnt the true essence of a self-owned business.
CE: Give us handy tips for investments that engineers can employ.
Virendra Singh Ranawat: Our site offers prolific investment mechanism for the every single customer who is inclined towards investing through an online mechanism.
As soon as the youngsters commence their career they should take up an initiative to invest in the mutual funds through Systematic investment Plan.
They can customize the amount of SIP according to their affordability and step forward towards creating wealth.
CE: What are the future plans for MySipOnline? How do you plan to scale up from here?
Virendra Singh Ranawat: We are aiming at generating organic traffic. Hence, our focus is on increasing the Earn Rate rather than the Burn Rate. It means that we believe in making progress having more and more satisfied customer base and providing them unbiased approach to create their wealth in addition to the best technology we can build.
CE: What is the best part about your life as a startup owner? And what is the worst?
Virendra Singh Ranawat: Startup enables you to face challenges and with the same speed it helps you to resolve them so you have a bigger and better space to explore repeatedly, which is definitely the best part. Worse has been nothing as of now. I try and look at the brighter side in every situation.
CE: Any message for your readers?
Virendra Singh Ranawat: Time flies quickly, you can never fix what you regret in your past but can only plan well for future. So self-motivate yourself to do the best things that create an impact! 
Note: Only logged-in members of CrazyEngineers can add replies.
Recent updates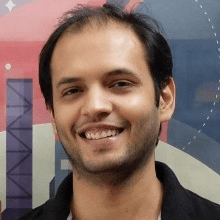 In 10 years, when I go to a hackathon and ask, "Who here has used Postman?" - I want every hand in the room to go up.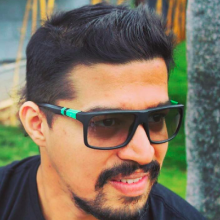 People management, analytical and not emotional driven business decisions is the key.

Abhishek Daga

Thrillophilia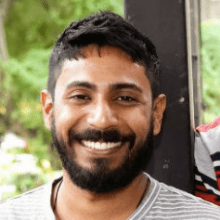 The best way to achieve long-term success is to stay anxious, be super involved in everything that the team does in the nascent stages and keep your eyes on the trophy, even on weekends.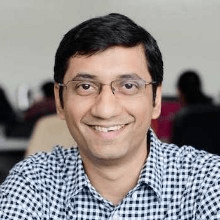 I am happy that we were able to create an online tool that helps people customise their furniture on a real-time basis.

Ajit Shegaonkar

Stitchwood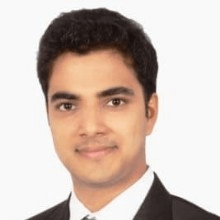 "What makes us unique is the approach and the value we bring on the table - we believe that the people who built the product, are best suited to fix it also."