FabFurnish - A Venture For Online Furnishing And Home Decor
By - CrazyEngineers • 8 years ago • 38.4k views
Founded by Vikram Chopra and Mehul Agrawal in the year 2012, FabFurnish.com is an online store for furniture, furnishings, kitchenware and home decor. FabFurnish offers over 60,000 products to the customers at affordable pricing along with pan-India shipment and excellent customer service.
Vikram Chopra completed Dual Degree in Engineering from Indian Institute of Technology, Bombay in the year 2006. Vikram then worked as a Business Analyst with McKinsey & Company for almost three years. He then worked as an Investment Analyst with Sequoia Capital for around two years before starting up with FabFurnish.
In an exclusive interview with CrazyEngineers.com, Vikram talks about FabFurnish, his educational and professional background, his co-founder Mehul Agrawal, where the team sees FabFurnish in the coming years, the major goals in his life, various marketing strategies adopted, their main competitors and a lot more. Read on!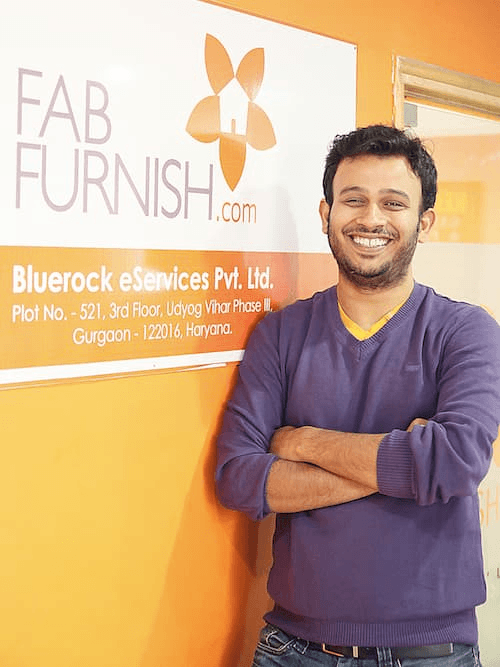 Vikram Chopra

CE: Could you give our readers a brief overview of FabFurnish?
Vikram: FabFurnish.com is India's leading online home store. It offers a wide range of over 65,000 assorted home furniture, furnishings, décor and kitchenware. The website caters to the young and urban audience who's looking for trendy products at affordable prices. The company believes in achieving 100% customer satisfaction. For the convenience of our customers, we offer services like varied payment options, free assembly, PAN India shipping, etc.
CE: Could you tell us a bit more about your professional background?
Vikram: After pursuing engineering from IIT Bombay, I did my Master's in Business Administration from The Wharton School, University of Pennsylvania. Before FabFurnish happened, I was associated with McKinsey & Company and Sequoia.
CE:  How did you get in touch with Mehul Agrawal, your co-founder at FabFurnish? 
Vikram: Mehul and I met through a common friend and realized that we both shared a common vision. Both of us shared entrepreneurial ambitions and desired to enter the home décor segment, which we felt was majorly untapped and unorganized.
CE: FabFurnish has had an outstanding growth since launch. Where do you see FabFurnish in the next two years?
Vikram: FabFurnish has gone on to become the country's largest online home store in just 2 years. Now we hope to conquer the offline market for home décor as well. To achieve that, we are trying hard to increase our current assortment of 65,000 products by 100% in the next quarter. Our major aim is to maintain FabFurnish's customer retention!
CE: What are your major goals in life?
Vikram: We visualized the idea to create 'IKEA' of India by helping consumers fashion beautiful homes in affordable budgets. My biggest goal is to establish FabFurnish as the most aspirational brand in the home segment.
CE: How do you go about marketing your business? Who do you think are your main competitors?
Vikram: FabFurnish.com is constantly working on launching new & innovative products. The company is a leader in the online home category. So, our major competition is offline furniture and décor markets. We prefer healthy competition since our competitor would help us in developing this blossoming online market at a faster rate. FabFurnish has carved its own niche with its carefully curated collection, product imagery, myriad payment options, and excellent customer service. Moreover, we are highly innovative when it comes to marketing, and that has definitely given us an edge over our online competition!
CE:  If you could learn one random skill, what would you learn?
Vikram: I'd like to hone my photography skills.
CE: Thank you for the time you have spent with us. Any message for our readers?
Vikram: 
Don't hesitate to dream big. No matter what business you are in, it's the people who make or break your business.
Note: Only logged-in members of CrazyEngineers can add replies.
Recent updates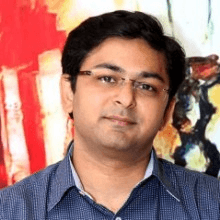 We understood the client's need of going mobile friendly and making solutions that will help save time and money. That is how our direction of being known as one of India's best enterprise mobility solution provider became an aim.

Abhijit Junagade

Winjit Technologies​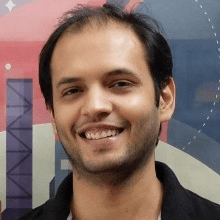 In 10 years, when I go to a hackathon and ask, "Who here has used Postman?" - I want every hand in the room to go up.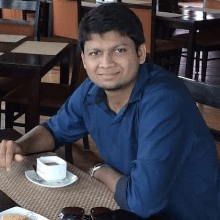 An entrepreneur's life is full of decision points. He shouldn't be afraid of taking wrong decisions.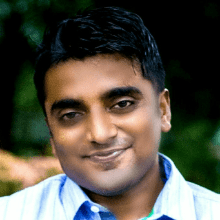 Competencies can be build and nurtured. But right ambition, right motivation and cultural fit is very imp. I will suggest all entrepreneurs in early years to codify it.

Abhishek Ballabh

ExtraaEdge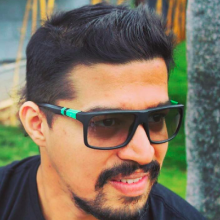 People management, analytical and not emotional driven business decisions is the key.

Abhishek Daga

Thrillophilia