"Keep the fire burning and keep doing what you love most" - Vikas Chahar, Founder, Knit
By - CrazyEngineers • 8 years ago • 39.4k views
With a mission to enable every teacher to share more with their students and their parents easily, Knit App was co-founded by Jaideep Poonia, Dhanesh Kumar, Shital Godara and Vikas Chahar. Knit is a teacher centric platform that gives them the freedom and simplicity in use. Knit is a privately held ITeS company founded in the year 2014.
One of the founders, Vikas Chahar completed Aerospace Engineering from Indian Institute of Technology - Bombay in the year 2014. In an exclusive interview with CrazyEngineers.com, we got Vikas to talk about his experiences at Knit App, his educational background, the team at Knit and their work culture, their greatest achievement and a lot more. Read on!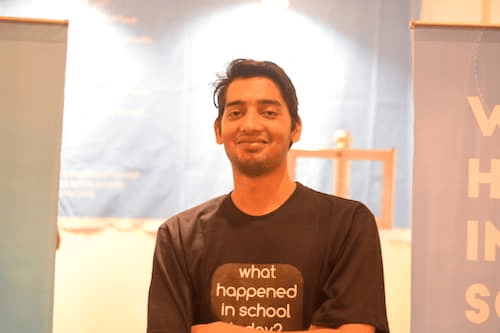 Vikas Chahar

CE: Hi Vikas. Could you tell our readers something about Knit that people are unaware of?
Vikas: Teachers who use our application say "We don't write the same thing in 50 dairies anymore, we use knit". Even the school authorities rely on us so much that they don't even want any supervision over the messages being sent.
CE:  Could you tell us a bit more about your educational background?
Vikas: I'm a final year B.Tech, AEROSPACE student from IIT Bombay. Other Co-Founders Jaideep, Dhanesh and Shital also are final year B.Tech students from CIVIL, CSE and CSE respectively.
CE:  How did you meet your team at Knit? What is the work culture like?
Vikas: I met Shital and Jaideep in first year and when we started the product development we needed a CTO which we found in Dhanesh, the best android developer in the Institute. Employees are always welcomed for ideas or brain storming with the management or among themselves. As far fun is concerned we keep a makeathon every alternate Friday followed by a movie screening.
CE: How did your learning at IIT help you starting up with Knit?
Vikas: Establishment of Bharat Desai Center for Entrepreneurship ignited our passion for building relevant technology, which was fueled by the constant guidance and mentoring that we kept receiving from our seniors at housing.com.
CE: What do you see as your greatest achievement?
Vikas: The pats on our back from the teachers who use our application keep pushing us to out limits but we have set 20,000 schools as bull's eye, which we'll be able to hit in coming 2 years.
CE: Are there any initiatives planned that can inspire young students to take up engineering?
Vikas: As of now we don't have anything but being an Edtech startup we would be doing something like conferences or exhibitions sooner or later.
CE: What do you think is the perfect age to be, and why?
Vikas: 
"The best time to plant a tree was 20 years ago, the second best is now". There is nothing like perfect age to be, pushing yourselves to the limits is what it takes.
CE:  Who do you most admire throughout all history?
Vikas: Mark Zuckerberg, because he is fearless. Which other CEO has the guts to purchase a chat company for $19B?
CE: Thank you for the time you have spent with us. Any message for our readers?
Vikas: Keep the fire burning and keep doing what you love most.
Note: Only logged-in members of CrazyEngineers can add replies.
Recent updates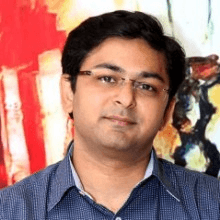 We understood the client's need of going mobile friendly and making solutions that will help save time and money. That is how our direction of being known as one of India's best enterprise mobility solution provider became an aim.

Abhijit Junagade

Winjit Technologies​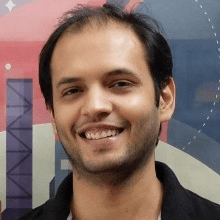 In 10 years, when I go to a hackathon and ask, "Who here has used Postman?" - I want every hand in the room to go up.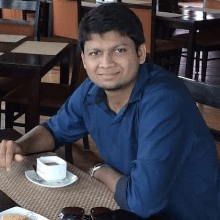 An entrepreneur's life is full of decision points. He shouldn't be afraid of taking wrong decisions.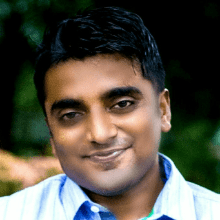 Competencies can be build and nurtured. But right ambition, right motivation and cultural fit is very imp. I will suggest all entrepreneurs in early years to codify it.

Abhishek Ballabh

ExtraaEdge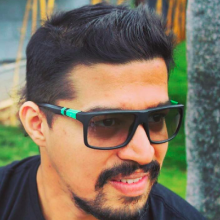 People management, analytical and not emotional driven business decisions is the key.

Abhishek Daga

Thrillophilia