Build Custom Motorcycles On An Order Basis
By - CrazyEngineers • 8 years ago • 36.6k views
With an aim to build customized motorcycles, Rajputana Customs was started by Vijay Singh in Jaipur in the year 2009. Rajputana Customs is a small motorcycle outfit that modifies bikes as well as builds them from scratch. Vijay got on his first motorcycle when he was just seven years old. Since then he is passionate about bikes and decided to make his career in his dream domain.

In an exclusive interview with CrazyEngineers.com, we got Vijay to talk about his experiences at Rajputana Customs, the source of inspiration behind his first entrepreneurial venture, what made him startup in Jaipur and not any other city, the biggest challenge he faced, his biggest success so far and a lot more. Vijay also shares his views about learning in universities and experiences of life. Read on!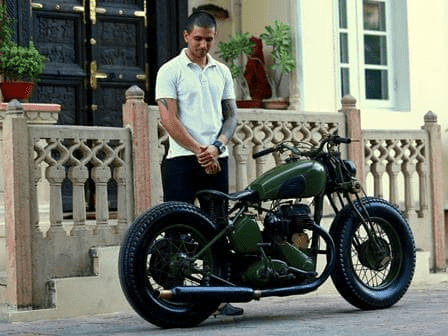 CE: Hi Vijay. Could you give our readers a brief overview of Rajputana Customs?

Vijay: We are a small motorcycle outfit based in Jaipur. Building custom motorcycles on an order basis is what we do. We require all our clients to provide us with a donor bike. We do NOT conform to "demand & supply". We are happy building 12 odd bikes a year. It goes without saying that we will give those 12 bikes everything we got. We set up this workshop because it was damn good fun and we intend on keeping it that way.

CE: What was the source of inspiration behind Rajputana Customs?

Vijay: My dad put me on my first motorcycle - a dirt modified BSA Falcon AKA a BSA Bond - when I was 7 years old. Jaipur had a motocross track then (which has now been converted into Central Park), where I learnt how to ride and later raced in the 75cc class with adults. My love for motorcycles has grown 100 fold since and now I'm at a stage in my life when I can choose to act upon it.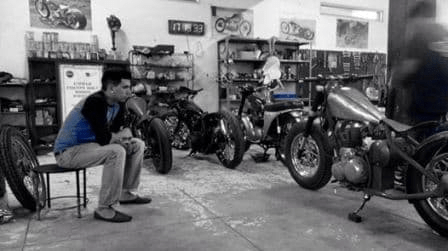 CE: What led to the decision to startup the company in Jaipur and not in any other city?

Vijay: The reason I left Canada & came back home is because I felt a need to be in India. Having something constructive to do in Jaipur is the Ideal situation for me as I have time for my work & family as well. Missing out spending time with my family & friends is something I hold in high regard and I'm lucky I have the opportunity to do that being here.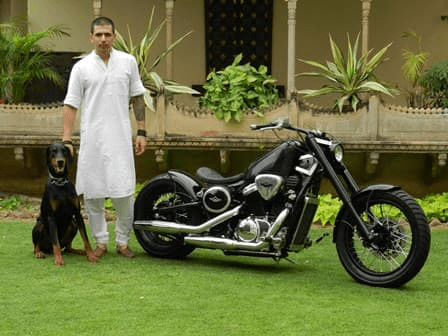 CE: Rajputana Customs has a count of 30+ bikes designed till date. Could you tell our readers about the beginning of your entrepreneurial journey?

Vijay: After finishing 4 grueling years of Mass Communication at Carleton University in Ottawa, Canada, I came back home to Jaipur in June 2009. After a lot of thought and convincing (the family and more so myself), I decided to give my custom motorcycle building dreams a serious shot and set up a garage in Jaipur. We showcased our first bike - 'Original Gangster' at the New Delhi Auto Expo 2010. After a very positive response and overwhelming affection for the bike at the expo we started taking orders to build motorcycles for customers. We finished our second bike - 'Lightfoot', commissioned by John Abraham, the actor - in July 2010.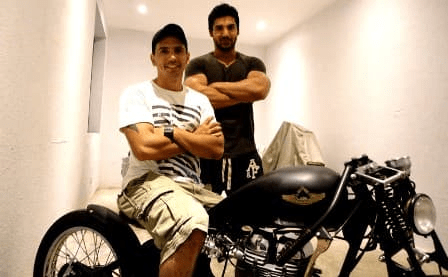 CE: How big is the team? Where do you see Rajputana Customs two years down the lane?

Vijay: Devashish Sharma joined us as an intern six months back and is helping us with his mechanical engineering skills. He is a quick learner and well suited for product design. Tappan Shil is my shop foreman and floor-manager. Then we have machinists, painters, fabricators and craftsmen working together in their team. The team comprises of 14 people in all.

We have no major plans as yet, we plan on taking this learning process forward one build at a time and hopefully we'l be able to surprise ourselves in 2 years from now doing god knows what!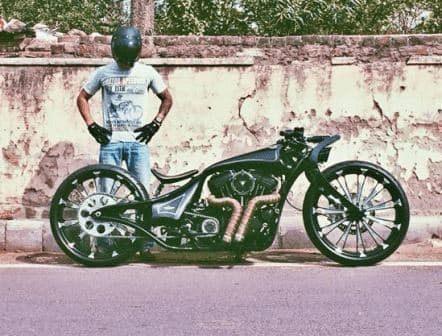 CE: What has been your biggest challenge?

Vijay: Everyday is presents small challenges which help us hone our skills further. Thus far I'd say working on our first full scale Harley was the most challenging build. We built the bike ('Jordaar') frame up, using a new 2014 Harley 883 engine. 
CE: What is your biggest success up until now?

Vijay: Having been able to this for almost 5 years now and seen a bunch of complete amateurs gradually come together to form the unit we have here.

CE: University or life experience, which do you feel best prepares you for life?

Vijay: University is great irrespective of the field you are in. It gave me a good work ethic and exposed me to all kinds of people and their different mindsets. Life experience are nuanced and experienced on a daily basis so I'm not quite sure what you mean by that. If you are implying that one doesn't need to have formal education in order to excel at particular craft such as bike building I'd say that's a bit far fetched.
You need the functional analytics of a motorcycle and creative thought in harmony to conceptualize & execute a project. In the long run it truly comes down to you diving deep into what you do and constantly pushing the boundaries for which I would say 'experience' counts far more than a university degree. Super confusing! ?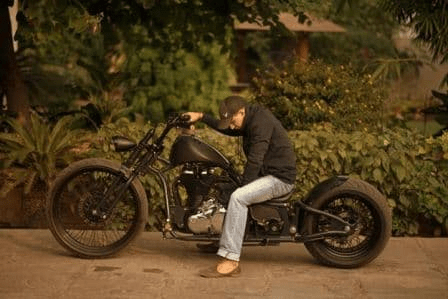 Note: Only logged-in members of CrazyEngineers can add replies.
Recent updates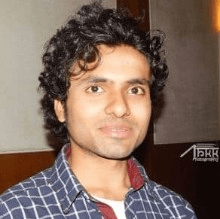 We want to aware people about the benefits of proper organized disposal of waste material can create an impact to their life to the nation and to the environment.

Anurag Asati

TheKabadiwala.com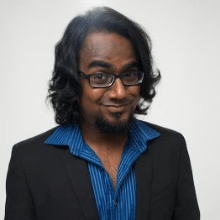 Follow your gut, work hard to ensure quality, capitalise on your strengths and have fun.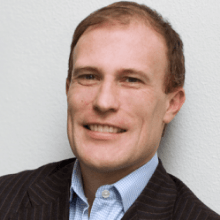 We think with our solution we open up any BI system to that other 80% of all information to get to better-informed more effective decision-making. Research we did together with customers point to a cut in research time of up...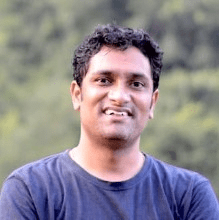 If you want to be successful in life and if you want to make a lot of money, you need to help people. So the simple advice is Help Millions to Make Millions.

Duggirala Purna Chandra Rao

Chandoo.org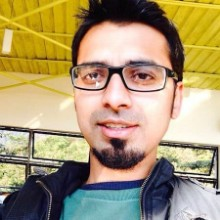 One of my mantra of life is "Never take advice from someone who has not walked into my shoes or been into the similar situation".

Harsh Agrawal

ShoutMeLoud