GreyCampus CEO Vijay Pasupulati On His Bootstrapped Startup Providing Training To Professionals
By - CrazyEngineers • 7 years ago • 19.2k views
A 1996 computer science graduate from NIT Warangal, Vijay Pasupulati worked as an application developer as a fresher and then as the VP at Credit Suisse where he served for 7 years. During this time, he also completed his MBA in Finance and Information Systems from New York University in the year 2003. He then went on to work with Goldman Sachs and then decided to build his own startup 'Grey Campus' - a company that provides kills and certification training to working professionals in the areas of Project Management, Big Data, Data Science, Service Management and Quality Management.
Today, they have their offices located in US and India with over 65 employees. They have a B2C model in place and have trained more than 30,000 professionals, delivered more than 150,000 hours of quality training and have more than 500 expert trainers empanelled.
In an exclusive interview with us, we got Vijay to talk about why they chose to tap the education market, the challenges they faced, how they maintain edge over the competition and a lot more. Read on!

CE: Tell us about your growing up years and family background.
Vijay Pasupulati: I grew up in the steel city of Jamshedpur. My dad was working with Tata Steel while my mother was a teacher. My brother and I did all our schooling there. I went on to do my engineering at NIT Warangal and further an MBA at the New York University's Stern School of Business.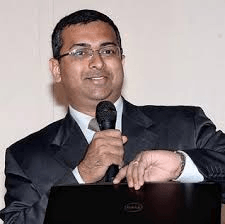 Vijay Pasupulati, Founder & CEO, GreyCampus
CE: What are your best memories working with Goldman Sachs and Credit Suisse?
Vijay Pasupulati: I worked with Credit Suisse and Goldman Sachs in New York. It was a wonderful experience working on cutting edge technologies and with very smart people. In addition to the good work experience, working with a diverse set of people in a multi-cultural environment was very enriching.
CE: Why did you choose to tap the education market? How did GreyCampus happen? What problem are you trying to solve with GreyCampus? 
Vijay Pasupulati: We specifically chose the education market of working professionals. If you look around very often you will notice a skill gap preventing the professional from realizing their career aspirations. A professional addressing this skill gap with a certifications gains a strong advantage to propel their career further. This is the specific need that we are trying to address. This market is large, very global and interestingly very homogenous across the world.
CE: Why the name 'GreyCampus'?

Vijay Pasupulati: We chose the name GreyCampus as we are offering knowledge services (appealing to the Grey matter in our brains) and we are a one-stop Campus to acquire many skills and certifications.
CE: How was the response to GreyCampus in its initial days?

Vijay Pasupulati: GreyCampus started small and grew over many months. Like every start-up we faced several challenges ranging from funding, infrastructure, attracting talent, understanding and developing our market, customer engagement and ensuring delivery quality. In our business a certain scale is required to remain viable and this was a challenge in the early days. However, over time and will constant team effort we have been able to overcome most of the early constraints.
CE: How many clients have you worked with so far? What are the stats: no. of courses, students and instructors currently on the portal?

Vijay Pasupulati: We are in the B2C (Business-to-Consumer) space and every individual is a client to us. Over the last few years we have trained more than 30,000 professionals, delivered more than 150,000 hours of quality training and have more than 500 expert trainers empanelled.
CE: What were the biggest challenges you've had to face so far?

Vijay Pasupulati: Our biggest challenges have been to scale rapidly while keeping our service quality high. We have been able to address this mainly through application of technology giving us a robust platform to ensure sustainable growth.
CE: Is yours a bootstrapped startup or have you raised funding from external sources?

Vijay Pasupulati: GreyCampus is primarily bootstrapped with some seed funding from friends. We are profitable and growing steadily. However, we do intend to raise Series A later this year to accelerate our growth and venture into new markets.
CE: How do you differentiate yourself from the competition?

Vijay Pasupulati: We basically compete with traditional training and skilling establishments which are primarily physical in nature and location specific. In contrast we digitally market and deliver our training around the world with a focus on the US and Asia. We have a lower cost of operation which we pass on to our consumers while keeping the delivery quality high. Unlike most of our competitors we significantly leverage technology for all our business functions including training delivery, user engagement and digital marketing.
CE: Where is the GreyCampus office located? How big is the GreyCampus team at the moment? How do you go about hiring?

Vijay Pasupulati: GreyCampus offices are located in the US and India. We have 65 employees. Much of our hiring is through referrals. Interestingly many of our good hires are people who found us.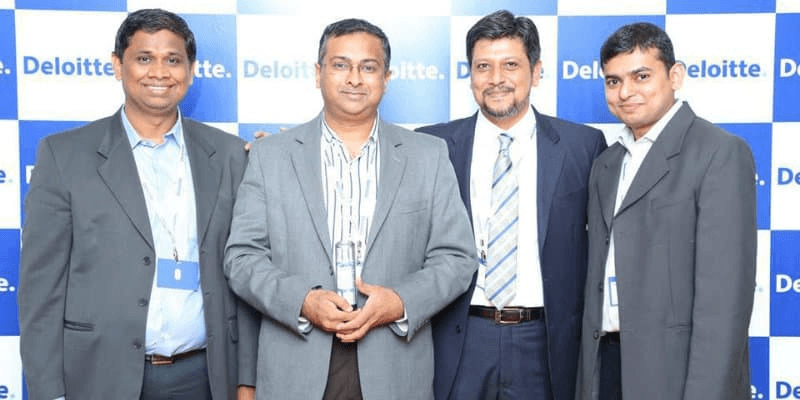 GreyCampus Key People
CE: Any message to your readers aka engineers and wannabe entrepreneurs?

Vijay Pasupulati: Entrepreneurship has risks but can be very rewarding. If you do not try, you will never know what you missed. Strongly encourage the youth to consider entrepreneurship or be part of an entrepreneurial venture at least once in your career. The venture may or may not succeed but you will learn several valuable lessons through that journey.
Note: Only logged-in members of CrazyEngineers can add replies.
Recent updates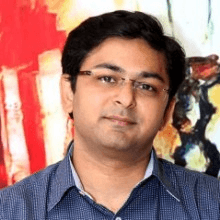 We understood the client's need of going mobile friendly and making solutions that will help save time and money. That is how our direction of being known as one of India's best enterprise mobility solution provider became an aim.

Abhijit Junagade

Winjit Technologies​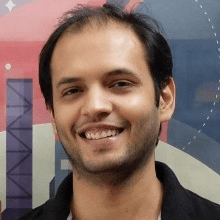 In 10 years, when I go to a hackathon and ask, "Who here has used Postman?" - I want every hand in the room to go up.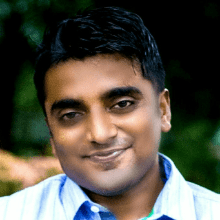 Competencies can be build and nurtured. But right ambition, right motivation and cultural fit is very imp. I will suggest all entrepreneurs in early years to codify it.

Abhishek Ballabh

ExtraaEdge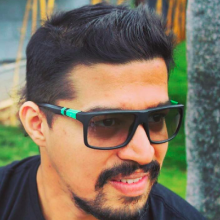 People management, analytical and not emotional driven business decisions is the key.

Abhishek Daga

Thrillophilia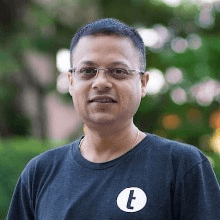 We believe great attitude and the "always be learning" mentality trumps all else and we tend to optimize our hiring for such folks.

Abinash Tripathy

Helpshift