Evayadesk Founder Vidya Vellala Left Job At 40 To Nurture Her Startup Dreams
By - CrazyEngineers • 7 years ago • 27.6k views
Born eldest of the four sisters in the family, Vidya Vellala got groomed as a leader from a very young age. Her father called her the 'engine of the rail'. The little engineer Vidya was always consulted before any device or machine was bought at her home. Coming from a family that has a strong value system, Vidya got her first lessons in entrepreneurship from her dad who was an advocate and her mom, a shrewd businesswoman herself.

The four sisters are the pillars of strength to each other. All having Masters degree in Computers, the sisters are hard-core techies and always bring exponential energy to the table.

Vidya single-handedly created EvayaDesk from scratch and launched it in Jaunary 2015. The startup provides rapidly integrable SaaS solutions.

In this exclusive interview with CrazyEngineers, we got Vidya Vellala to talk about her decision to quit her job, the idea behind her startup and a lot more! Read on.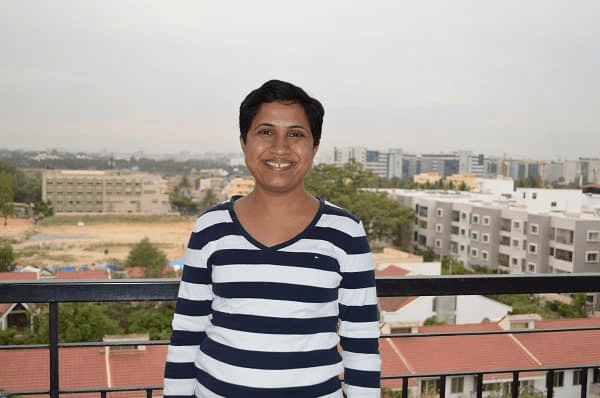 Vidya Vellala, Founder & CEO, Evayadesk 
CE: You worked for leading MNC's like SAP Labs and Cognizant and left job at the age of 40 to nurture your own startup dreams. Was that a really tough decision? What was the reaction of your family and friends when you took the decision to startup? How supportive are they and how do you go about maintaining work-life balance?
Vidya Vellala: I enjoyed working in MNC's for many a years and startup gives the best platform to leverage the skills gained in multifold. For me, age never came as a factor for any activity. My dad is an inspiration here, he has done his B.L., at the age of 56. He has written entrance examination, passed, has gone to college every day to pursue the Law for 3 years along with his job, written examinations and passed out. Decision was tough to make because lot of brain storming needs to get in to take big decisions and salary was one amongst the points.
The decision to startup had won. My family became backbone in all my decisions and they were very supportive in taking this decision as well.
CE: When did the idea of becoming an entrepreneur first hit you? What were your
baby steps in the world of startups?
Vidya Vellala: From childhood I had a dream to do something big, something different. I think
this is the starting step for that. Zeal for entrepreneurship made me to study in IIM B. After that, I helped few startups to establish their processes. There was that spark in me always to start my own venture that got ignited and the result is my first startup Evayadesk. Here I am, as a complete techie built the product bootstrap and bringing it to the world to make businesses better.
A Customer Support Ticketing Software which is unique in its own way that it can get embedded with the existing business web and mobile applications.
CE: How did Evayadesk happen ?
Vidya Vellala: I am the one who interacts with customer support for any problem in my house and get them addressed. While getting support from others I realized that there is a gap here to reach out to customers. Customers at one hand not able to access the support system on the other hand businesses are spending lot of money and resources to give customer support and I found a pain point there. That is how Evayadesk happened.
CE: What is Evayadesk (Saas-based Customer Support Platform) all about? Tell us more about RocTik Customer Support Ticketing System product.

Vidya Vellala: We enrich businesses with customer service right from their business application; web and mobile applications.Our Product Roctik - Embeddable Customer Support Ticketing System over cloud. Roctik, blends with any business application and serves customers instantaneously.
Helpdesk software is required to customers and businesses to serve the customer in need or in trouble. When any customer gets trouble or issue in the product/service which they bought from the business, first they visit the respective webpage or app for redressal. But at that panic moment of customer, the traditional helpdesk software are taking customers away from their business webpage or application and making them e-mail the issue. But revolutionary Evayadesk, will empower the customer to log issues and track them right from the business application.
Evayadesk is a Easily Integrable SaaS Solutions. Our Vision is to Accelerate Businesses with Rapidly Integrable SaaS Solutions. Our Products intend to make product development integration swift, feature rich and empower customers. We craft our products with passion, involvement. We use cutting edge technologies and bring seamless efficiency into our products. We enable businesses address customer needs with essential features.
Ease of use is the way of life for customer with intuitive workflows. Customer Delight is Our Mantra.
Here is brief about the product:
Roctik: When customer gets any issue, they are in panic mode. In that mode when they visit the application for help, instead of getting help, usually businesses will make them to E-mail or call. This will take away customer from the Business Application and so their faith over the business. Customer will not know the fate of the e-mail, in email based support systems.The pain which customer goes through with e-mail based support systems is, It is separated out of the support system. Our product Roctik will address this pain point. Customer is empowered to log, track the issues they raise and they can also converse with the technicians asynchronously.
Roctik, The support ticket software is easily integrable with existing business applications. Web and Mobile Applications, and support will be available from business applications. According to industry standards customer support should be available within 5 seconds from the time customer gets issue. That can be only achieved when the help is right there on top of the business application.
CE: Who are the other people working with you on it ? How big is the Evayadesk team and where do you operate from?
Vidya Vellala: We are a four member team. Vidya V, Founder CEO. Rohan S, Geek developer.
Sri Vidya, Crazy blogger and digital marketer. Aditya V, Full stack geek. We are NASSCOM 10K startup and we can be found at NASSCOM 10K Diamond district, Domlur, Bangalore.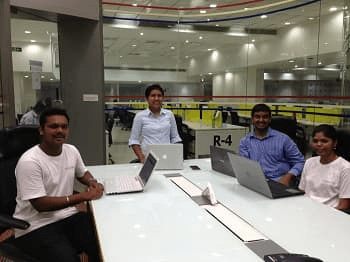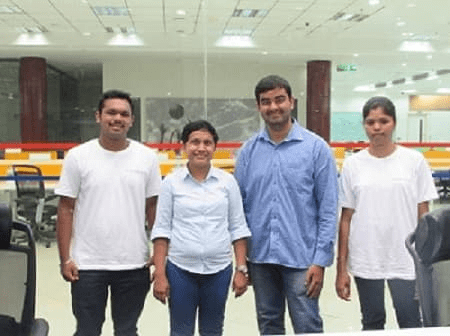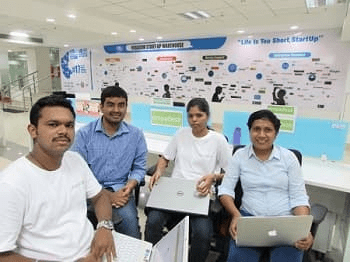 Evayadesk Team 
CE: As the CEO of your startup, you must be donning multiple hats. What parts of the company are you directly involved in? What role do you enjoy the most?
Vidya Vellala: Yes, As CEO of Evayadesk.
I am the full stack developer, full stack marketer, I am the product man, I am the interface, the goto person for everyone.
I enjoy all these roles. I am looking for someone who can offload few of these roles.
CE: Whom do you see as your biggest competitor in market? What measures do you take to maintain an edge over them?

Vidya Vellala: Supportbee, Freshdesk, Zendesk and many more are there, but being innovative Evayadesk will maintain an edge over them.
CE: How do you define entrepreneurship? What advice will you give to wannabe entrepreneurs?
Vidya Vellala: Entrepreneurship is unleashing opportunity with full of Energy, Knowledge, Challenges, and being dynamic in the process. My advice would be, see every problem as an opportunity. Start immediately.
CE: What is the one thing you wish you knew about entrepreneurship/startup world before starting up? What were the biggest challenges you've had to face
so far?
Vidya Vellala: I wish I had known Marketing. And the biggest challenge right now before me is Marketing.
CE: Any message to your readers?
Vidya Vellala: All the best and wish you good luck. Thank you very much for reading and encouraging startups. 
Note: Only logged-in members of CrazyEngineers can add replies.
Recent updates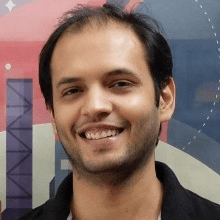 In 10 years, when I go to a hackathon and ask, "Who here has used Postman?" - I want every hand in the room to go up.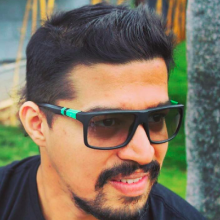 People management, analytical and not emotional driven business decisions is the key.

Abhishek Daga

Thrillophilia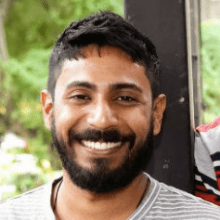 The best way to achieve long-term success is to stay anxious, be super involved in everything that the team does in the nascent stages and keep your eyes on the trophy, even on weekends.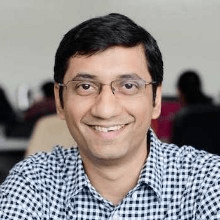 I am happy that we were able to create an online tool that helps people customise their furniture on a real-time basis.

Ajit Shegaonkar

Stitchwood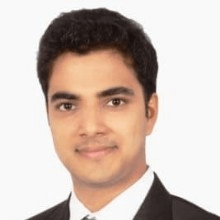 "What makes us unique is the approach and the value we bring on the table - we believe that the people who built the product, are best suited to fix it also."