"There is never a right or wrong time to do anything, you just try to do what feels right at the time." - Venky B , Plivo
By - CrazyEngineers • 9 years ago • 46.1k views
Plivo, a private Telecommunications industry, was co-founded by Venky B and Michael Ricordeau in September 2011. Plivo has its headquarters located in San Francisco, USA and Bangalore, India. Plivo is a cloud-based API platform for building SMS and Voice enabled Applications.
Venky has done his B.E. in Computer Science from Visvesvaraya Technological University in 2005.
In an exclusive interview with CrazyEngineers.com, Venky talks about Plivo, his entrepreneurial journey, whats makes Plivo different from its competitors, the team at Plivo and a lot more. Check it out -
CE: Can you tell the readers more about Plivo?
Venky: Plivo is an Voice and SMS API provider that helps companies reach out to their end users globally. Plivo's cloud-based API allows companies to add voice and SMS capabilities to their web and mobile applications without upfront costs. Our pay-as-you-go model gives our customers the flexibility to scale and reach to over 200+ countries worldwide.
References:
https://www.plivo.com/international-coverage/
CE:  Plivo faces competition from Twilio, Clickatell, Skype, Cisco, etc. What makes Plivo different from its competitors?
Venky: We offer the best voice call quality and SMS deliverability worldwide.
We have the largest coverage map: https://www.plivo.com/international-coverage/
We have dedicated servers that gives us better control over our service quality.
We also offer all of this at one of the lowest prices and include 24/7 support for all of our customers you can even check how we compare to Twilio here: www.plivo.com/twilio-alternative
CE:  Who all are a part of the developing team of Plivo? How does hiring look in the near term?
Venky: We are growing fast. Our current team is 24 strong and we're looking to hire more in the near future.
CE:  You started as a software engineer to sales engineer to consultant and finally a developer. You also have an experience of starting your own eating joint. You then founded Plivo. What was going through your mind the entire time? How did you decide the right time of doing the switch?
Venky:
There is never a right or wrong time to do anything, you just try to do what feels right at the time.
Plivo was a natural move and what we've built thus far is a testament to that.
CE:  You dub Plivo as the "Amazon of Telephony". What makes you say that?
Venky: Originally, we used that metaphor to illustrate that Plivo will revolutionize telephony like how Amazon revolutionized hosting.
Our stance hasn't changed, we are still focused on simplifying telecom for the rest of the world. But we've grown out of comparison's to amazon.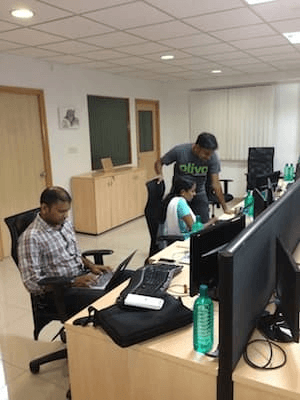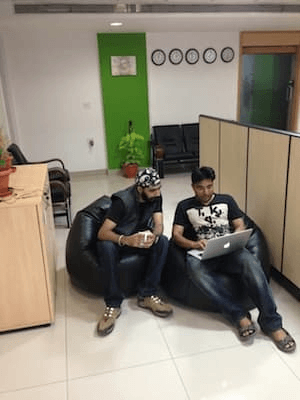 Plivo Office
CE:  Plivo runs on its own servers to offer better service and control. What were the various challenges you had to face to get your first paying customer just one month after launch?
Venky: We were lucky that customers trusted us because of our telecom expertise.
And even if a customer didn't trust us at first, just a few weeks of testing on Plivo, they will see the difference in quality and deliverability right away.We're also lucky to have great customers over the years. Our first paying customers are still with us today.
CE: What would be your advice to engineers who have high expectations from their professional & personal life, but are clueless when it comes to choosing a career path?
Venky:
Do what feels natural and do what you love. Life's too short to choose a career purely based on money or reputation.
Note: Only logged-in members of CrazyEngineers can add replies.
Recent updates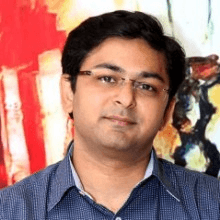 We understood the client's need of going mobile friendly and making solutions that will help save time and money. That is how our direction of being known as one of India's best enterprise mobility solution provider became an aim.

Abhijit Junagade

Winjit Technologies​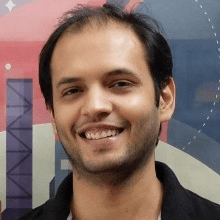 In 10 years, when I go to a hackathon and ask, "Who here has used Postman?" - I want every hand in the room to go up.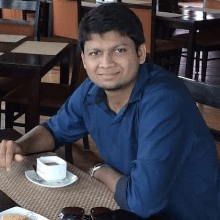 An entrepreneur's life is full of decision points. He shouldn't be afraid of taking wrong decisions.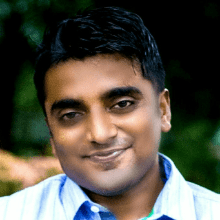 Competencies can be build and nurtured. But right ambition, right motivation and cultural fit is very imp. I will suggest all entrepreneurs in early years to codify it.

Abhishek Ballabh

ExtraaEdge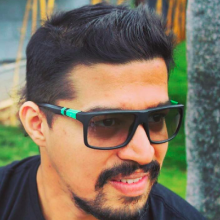 People management, analytical and not emotional driven business decisions is the key.

Abhishek Daga

Thrillophilia