StayAbode Co-Founder Varun Bhalla On How They Build Hassle-Free, Community Rich Living For Customers
By - CrazyEngineers • 5 years ago • 22.2k views
Varun Bhalla grew up all across India owing to the fact that his father was in Indian Air Force. He did his schooling from 7 different citie, making friends and living with people from diverse cultures, which played a big part in molding him as an individual. He graduated from Vellore Institute of Technology in the year 2013 with a B.Tech degree in Computer Science. When asked about his biggest takeaway from VIT, Varun says that it's the friends and connections he made during his time there.
After graduation. Varun started working as a Mobile Developer with foOfy. In October 2014, he started his first company called 'Bribe Me' - a flash sale marketplace for the traditional brick and mortar stores. Later he went on to work with Treebo Hotels as a mobile developer for one year. In September 2016, Varun with his co-founders launched StayAbode.com - a startup that builds co-living spaces that foster community living. 
StayAbode raised angel funding, earlier this year, for an undisclosed amount from a consortium of investors led by Ishan Manaktala and Angie Mahtaney. Gaurav Bhalotia (Ex-VP Engineering, Flipkart), Vishal Lulla (CEO, VIshal Exports) and a group of Investors from Lets Venture also participated in the round.
In this exclusive interview with CrazyEngineers, we got Varun to talk about his startup and how it all works. Read on!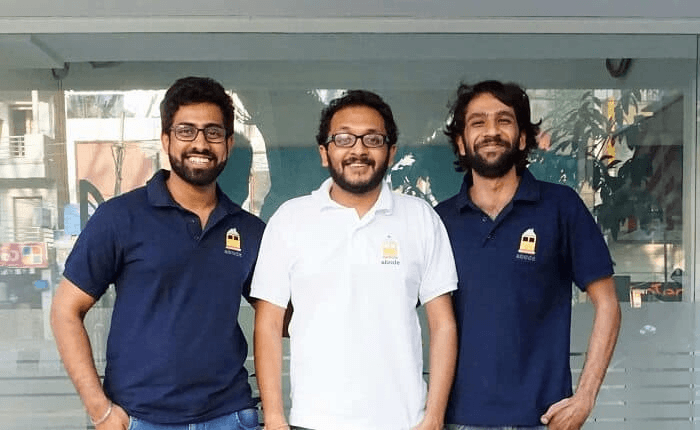 CE: Why did you choose to tap in this domain?
Varun: I've had a passion for entrepreneurship since before I went to college. Learning how to code mobile apps at the time seemed like the easiest path to bringing my ideas to life without the need of much external help and hence I decided to go that route.
CE: How did StayAbode happen? What problem are you trying to solve with StayAbode?
Varun: Devashish, one of my Co-Founders, had this idea while backpacking across Europe and staying in various community hostels. That's when the idea of living in a community with a group of like minded individuals really struck. He then came back to India and teamed up with Viral and myself to make this a viable business.
CE: On what technology is StayAbode built on? How do you use it to improve services?
Varun: Our vision with StayAbode is to build the happiest possible homes for our residents.
In order to do this, we use technology on the resident side to -
Enable a hassle free living experience for our residents
Build a sense of community - With a view of maximising resident interactions and collaborations, making our spaces warm, collaborative places to stay.
Apart from this, we're also building technology in order to add operational efficiency to better serve our residents. We have filed for a provisional patent for our Workforce Management System that uses internal positioning systems which will allow us to efficiently manage service teams including security and housekeeping. This technology will help increase workforce efficiency by 30-40%, constantly improving the quality of service and helping in onboarding and training staff quicker as the company grows. It will enable dynamic task allocation which will help provide housekeeping on demand and also cover use cases such as managing housekeeping tasks in case of an unoccupied room, etc.
CE: How many customer/clients have you worked with so far?
Varun: We've had over 400 residents stay with us so far and we've created 5 co-living spaces that are currently thriving communities in different parts of the city of Bangalore. We're growing aggressively and should be hosting over a 1000 residents in the coming few months. 
CE: What were the biggest challenges you've had to face so far?

Varun: Fostering community living. Indians are inherently shy and introverts and this is what we wanted to change. Getting people to be comfortable sharing spaces with one another and living together like a family was perhaps the biggest challenge.
CE: How do you differentiate yourself from the competition?
Varun: We're making available communities of like minded people to our residents plugged in with a very hassle free living experience where one comes back home to clean sheets, has all his/her bills paid and his home cleaned everyday. One just has to bring his clothes and we take care of the rest all through his/her stay.
CE: How big is the StayAbode team at the moment? How do you go about hiring?
Varun: We're currently 22 people strong. We've had the most success hiring from our internal team networks. Angellist has also been a good source of our tech hiring.
CE: What company statistics can you share with us in terms of growth since inception? 
Varun: Over 260 units currently live.
CE: What will you say if you had to describe entrepreneurship in one line?
Varun: Entrepreneurship is not just about a great idea that helps make life simpler for a large number of people but also about hard work, perseverance and passion.
CE: Any message to your readers aka engineers and wannabe entrepreneurs?
Varun: Firstly, thank you for writing about us. To the young engineers and budding entrepreneurs - Learn every day, find your passions, work hard and be honest.
Note: Only logged-in members of CrazyEngineers can add replies.
Recent updates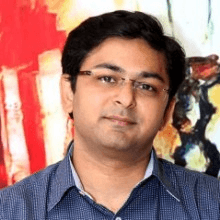 We understood the client's need of going mobile friendly and making solutions that will help save time and money. That is how our direction of being known as one of India's best enterprise mobility solution provider became an aim.

Abhijit Junagade

Winjit Technologies​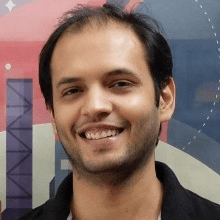 In 10 years, when I go to a hackathon and ask, "Who here has used Postman?" - I want every hand in the room to go up.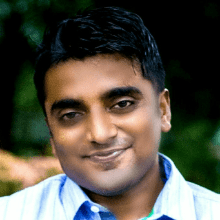 Competencies can be build and nurtured. But right ambition, right motivation and cultural fit is very imp. I will suggest all entrepreneurs in early years to codify it.

Abhishek Ballabh

ExtraaEdge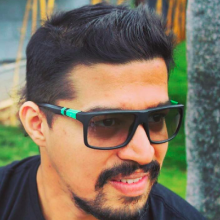 People management, analytical and not emotional driven business decisions is the key.

Abhishek Daga

Thrillophilia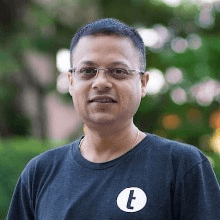 We believe great attitude and the "always be learning" mentality trumps all else and we tend to optimize our hiring for such folks.

Abinash Tripathy

Helpshift