ZipDial's Co-Founder Valerie Wagoner On Creating A Mobile Marketing And Analytics Platform For Emerging Markets
By - CrazyEngineers • 8 years ago • 36k views
ZipDial, a Mobile Marketing and Analytics platform that focuses on Emerging markets, was founded by Valerie Wagoner, Amiya Pathak and Sanjay Swamy in the year 2010.
Valerie Wagoner has worked for organizations like Goldman Sachs, Ning, SayNow, eBay, etc. before becoming an entrepreneur. She has been awarded by various organizations like NASSCOM and MIT and has received the title of 'Leading Woman in Technology' by the Women in Leadership Forum (India Chapter) in the year 2011.
In an exclusive interview with CrazyEngineers, Valerie talks about ZipDial, their team and their inspiration, the fundamental insights that ZipDial is built on and a lot more. Read on!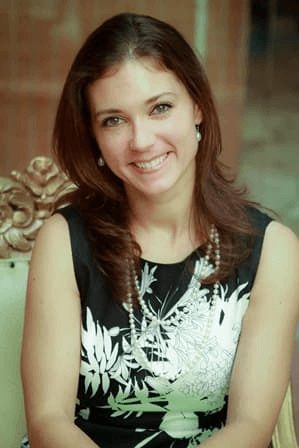 CE:  A team of three entrepreneurs coming from different backgrounds founds ZipDial. How did the team come together?
Valerie: The idea for ZipDial was born out of a brainstorming session on a late night flight back to Bangalore from New Delhi. Brainstorming helped realise how mobile can help businesses increase engagement, track consumer loyalty and provide market intelligence.
Later, Amiya Pathak, Founder and COO, and the tech brain behind ZipDial (who later left Zapak and joined us) created a prototype during IPL 2010. Literally, within a couple months, millions of users were Zip-Dialing millions of times a day.
CE:  Right from just a "missed call" to "cracking the code for mobile as a marketing medium", how difficult was it to bridge this gap? How did this idea strike your mind?
Valerie: Nearly half of the world's population are consumers in rapidly emerging markets across the globe. The next 3 billion consumers live in economies growing 2-5 times faster than developed economies, and where the advertising market is growing up to 10 times faster." Nearly 100% of this emerging mass of consumers has a mobile phone, however, the vast majority of them are still largely is unconnected. Today, ZipDial helps brands meet various marketing objectives from brand awareness and engagement, loyalty, media tracking, lead generation and most important bridging the online World with the Offline one we live in. ZipDial created analytics for brands to get real-time feedback from the otherwise unconnected & unknown consumers.
The fundamental insights that ZipDial is built on are:
1) Emerging Markets consumers behave differently.
Engagement models designed in the Silicon Valley need to be customized and tweaked to meet the needs of emerging market.. "Mobile-first" has a much deeper meaning for the billions of consumers who acquired a mobile for the first time within the last couple years and who are just now sampling the internet for the first time.
2) There is historically zero data on emerging markets consumers at a
personalized level.
In these markets, billions of consumers are unbanked and pay for things in cash, 70-90% of retail is unorganized, and billions of consumers will begin to sample the internet only now and in the next few years. That means there is a black hole of data today, and there is a massive opportunity to solve that problem.
ZipDial's thesis is that engagement that is truly designed for emerging markets consumers amplifies consumer-to-brand engagement and therefore data at a personalized level. This then enables targeted marketing of the right message to the right user at the right time, thus maximizing ROI and impact for brands.
Our key focus is on emerging markets across the globe. Our footprint today is in India, Bangladesh, Sri Lanka, and Philippines, we are actively looking to expand further into Southeast Asia and Latin America.
CE:  How does it feel to be appreciated and recognized worldwide within such a short period of time since the launch? Where do you see yourself five years down the lane? What factors do you consider most often when planning for the future?
Valerie: My most common thought is that we are not doing enough and not moving fast enough. Every time we achieve something great, I usually forget to celebrate and instead think, "Ok great, what's next". Five years from now we will be a massive company operating in dozens of markets around the globe. ZipDial is anchored on being the #1 market leader in Emerging Markets and Mobile Marketing. Those are the top two areas in the marketing and advertising industry that are growing 10-12x faster than any other segments. We are the global leaders in a market, which is small today, but growing at nearly 100% every year.
CE:  You have worked for Ning, SayNow, eBay, etc. before you became an entrepreneur. "I love my job. It pays me well. My boss is happy with my performance. I will be promoted if I continue to perform. Yet sometimes, I think, something is missing." Did you go through the same feeling when you decided to launch ZipDial? What will be your advice to budding engineers who are scared of taking the risk?
Valerie: I have only ever made career decisions based on
a) What I'm passionate about, and b) What is the biggest challenge I could possibly take on.
Before moving to India, I was at eBay and I was literally itching for a big challenge. I also know that I give 100% of my blood, sweat and tears into whatever it is that I'm working on. At some point I realized that if I'm going to give everything to my work, then I should at least own the company!
CE:  What experiences or classes do you think would be most valuable? Is there anything you wish someone had taught you earlier in your career?
Valerie: There are so many lessons I have learned along the way and so many I learn every day. The skills that I think are absolutely essential but are less valued in society are sales skills. Students coming out of top business school, for example, are much more likely to want to go into Marketing or maybe Business Development than they are to go into Sales. But I have a massive amount of respect for people with excellent sales skills, and I love improving my own sales skills over time. 
Note: Only logged-in members of CrazyEngineers can add replies.
Recent updates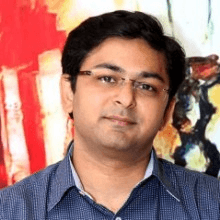 We understood the client's need of going mobile friendly and making solutions that will help save time and money. That is how our direction of being known as one of India's best enterprise mobility solution provider became an aim.

Abhijit Junagade

Winjit Technologies​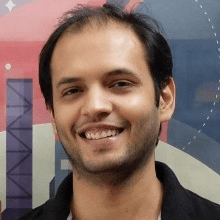 In 10 years, when I go to a hackathon and ask, "Who here has used Postman?" - I want every hand in the room to go up.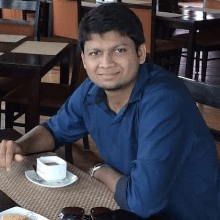 An entrepreneur's life is full of decision points. He shouldn't be afraid of taking wrong decisions.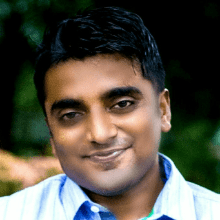 Competencies can be build and nurtured. But right ambition, right motivation and cultural fit is very imp. I will suggest all entrepreneurs in early years to codify it.

Abhishek Ballabh

ExtraaEdge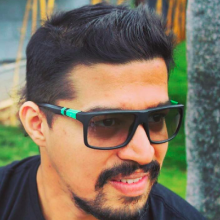 People management, analytical and not emotional driven business decisions is the key.

Abhishek Daga

Thrillophilia