Frustrated With Problems Bachelors Face In Finding Proper Accommodation, Uday Lakkar Started CoHo.in
By - CrazyEngineers • 6 years ago • 40.3k views
Hailing from a modest, service class family background from the City of Joy, Kolkata, Uday Lakkar faced a lot of challenges in the initial phases of my educational life. He believes that facing these challenges became his biggest strengths that helped him win big later in life. He graduated from St. Xavier's College Calcutta and completed professional courses like CA and CS to kick start his career. Later he went on to do PGDM in Finance and Strategy from IIM Ahmedabad and worked successfully as a private equity investor at big firms like McKinsey, Morgan Stanley, Ireo and Network18.

In 2015, Uday got together with his best friend Amber Sajid to start CoHo - India's first chain of "co-living" spaces.

Today, with a 16 people strong team, 500+ operational beds across Delhi NCR and funding from top startup veterans like Sachin Bhatia (Co-Founder, MakeMyTrip and TrulyMadly), Rajesh Sawhney (Co-Founder, GSF and InnerChef), Mahesh Parasuraman (Ex-MD, Carlyle PE), Dheeraj Jain (Partner, UK based hedge fund) and more, team CoHo is looking to expand in 10+ major cities across India within next one and half a year.
In this exclusive interview with CrazyEngineers, we got Uday Lakkar to talk about how it all began, their operations, the competition and where they are headed. Read on!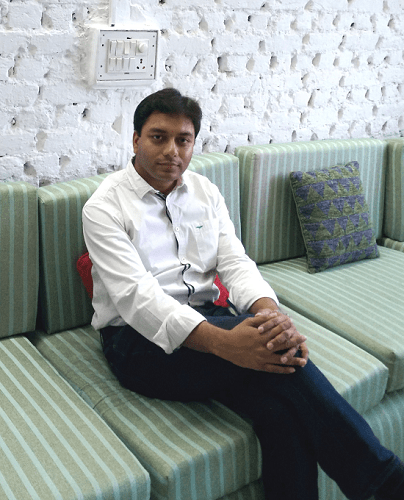 Uday Lakkar, Founder - CoHo
CE: When did you first think about building a startup in the domain of accommodation? 
Uday Lakkar: CoHo was born out of a need and a pain-point, which so fundamental to the youth in India yet unaddressed blatantly. I can recollect several instances.
One of my friends from IIM-A was struggling to find an accommodation in India's largest metro city for almost 3 months simply because of discrimination based on community background. I too was shunned from entering so many residential societies in Gurgaon simply because I wanted to stay with my other bachelor friends from McKinsey.
I even remember a notice board saying "Bachelors and Dogs are not allowed here". Also, I feel that the overall quality of youth accommodations (for students and working professionals) in India is in an abysmal state with inconsistent services, poor infrastructure and no technology whatsoever.
There is a crying need for a trusted brand with promise of consistent services at affordable price points in long stay accommodations segment and we at CoHo are trying to create exactly that. The response we've generated from the market till now has been a testimony to the same.
CE: What is the story behind the name "CoHo"?

Uday Lakkar: CoHo is just a shorter version of Comfortable Homes and has these 3C's as its DNA - Comfort (ready-to-use premium accommodations), Convenience (professional services) & Community (social experience) for servicing its residents.
CE: Please tell our readers how CoHo works.

Uday Lakkar: CoHo operates on an extremely asset-light model of leasing out apartments and villas from property-owners, furnishing them with standardized peppy & modern furniture & appliances, which also comes on rent from outsourced third-party vendors. It also ensures that all day-to-day necessary services like Housekeeping, WiFi, Cable, Repairs, etc are taken care of for the residents via its mobile concierge app.
CE: Who is your target audience?
Uday Lakkar: Our target audience falls anywhere between 18-35 year old. Basically bachelors who are either students or young working professionals in Delhi NCR.
CE: What are CoHo privilege, CoHo Buddy and CoHo Dorm? Tell us more about it.
Uday Lakkar: As CoHo Residents you get access to the CoHo Privilege Programthrough our resident app which are offers and exclusive access to a lot of restaurants, bars, utility services and events.
CoHo Buddy is a referral program open to all through which you can refer anyone to CoHo and once your referral moves in to CoHo you get INR 1,000 cash and access to CoHo Privilege program.
CoHo Dorms is a product which caters to just student community across Delhi NCR. The price point of these spaces are slightly lower than the other products but you still enjoy all the services and our CoHo Community.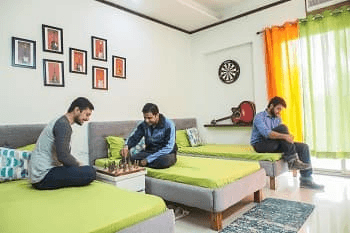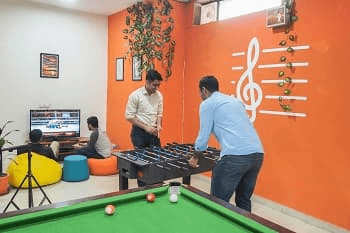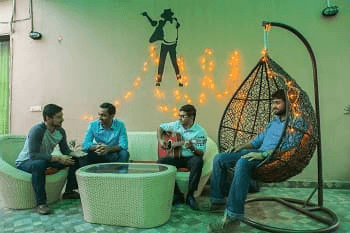 CoHo Rooms
CE: What is the CoHo's revenue model? How do you plan to expand your reach to your target customer base?
Uday Lakkar: The charge is on a per bed basis. CoHo is currently having 500+ operational beds across Delhi NCR. While CoHo has ramped up 2x in the last 4 months, it is looking to now ramp up 3x from current levels over the next 6 months.
CE: How big is CoHo at the moment in terms of users and website traffic?

Uday Lakkar: We have more 500+ residents right now across Delhi NCR.
CE: How was your experience of bagging your first deal? What feedback did you receive from them?
Uday Lakkar: The concept is relatively new in India so there is definitely need for customer education and explaining them the concept initially.
However, we are seeing tremendous traction in vibrant youth-centric cities like Gurgaon where young professionals are loving it once they see and experience the concept first hand.
Even word of mouth and referrals from their friends is working a lot in gaining momentum given that this is typically a high-touch experience product and not am impulsive purchase for the user.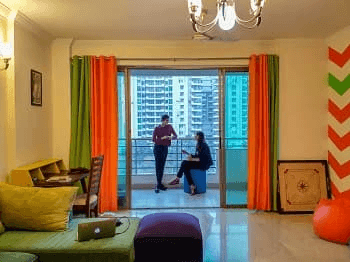 CE: How big is your team at the moment? How do you go about hiring professionals who are passionate about your startup?
Uday Lakkar: We are a team of 16 people right now. We always look for young hustlers who love working for a startup rather than a 9-6 job.
CE: Who are your biggest competitors in this domain? How do you maintain an edge over them?
Uday Lakkar: Nestaway, Fella Homes, WudStay, Zelo Homes are some competitors in this domain. They don't focus on consistency & quality of services with limited/no complaint redressal, quality of amenities (typically old furnishings & appliances), headache of vacancy of other roommates and brokerage being there in other cases.
CE: CoHo's presence is currently limited to Delhi-NCR. How do you plan to scale up from here? 
Uday Lakkar: CoHo is expanding deeper in Delhi NCR currently and intends to expand to top 10 cities of India over next 12-18 months. The business model is highly scalable with huge depth in demand as well oversupply of real estate in almost top Indian cities. Expansion opportunities are abound with demand coming even from young married couples in urban cities and various corporates/colleges. 
Note: Only logged-in members of CrazyEngineers can add replies.
Recent updates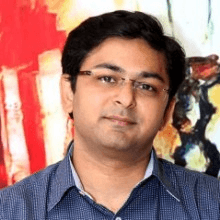 We understood the client's need of going mobile friendly and making solutions that will help save time and money. That is how our direction of being known as one of India's best enterprise mobility solution provider became an aim.

Abhijit Junagade

Winjit Technologies​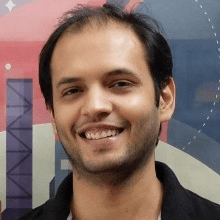 In 10 years, when I go to a hackathon and ask, "Who here has used Postman?" - I want every hand in the room to go up.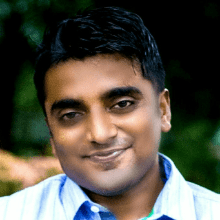 Competencies can be build and nurtured. But right ambition, right motivation and cultural fit is very imp. I will suggest all entrepreneurs in early years to codify it.

Abhishek Ballabh

ExtraaEdge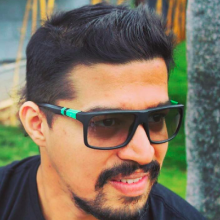 People management, analytical and not emotional driven business decisions is the key.

Abhishek Daga

Thrillophilia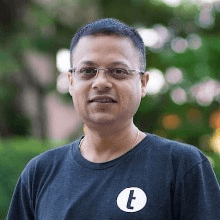 We believe great attitude and the "always be learning" mentality trumps all else and we tend to optimize our hiring for such folks.

Abinash Tripathy

Helpshift