Toshi Prakash On How Locus.sh Uses AI and Deep Learning To Provide Efficient Supply Chain Optimisation
By - CrazyEngineers • 4 years ago • 50.7k views
Hailing from a family of doctors and engineers, Toshi Prakash was raised in the green environment of Banaras Hindu University. While good grades were important, her parents always emphasized on learning the basic concepts well. With her house filled with a large number of books, Toshi could quench her thirst for knowledge. Every summer, her mother ensured that she learnt some new craft, which she believes helped her retain the artist within. Toshi started learning computers at a very young age and found that writing algorithms came naturally to her. That's when she decided to become an engineer.
With a degree in engineering, Toshi Prakash today has 13+ years of experience in managing and scaling enterprise products. Having worked with more than 5 different companies Toshi is now works as a VP at Locus - Supply Chain Optimization Management Firm. We are pleased to present our exclusive interview with  Toshi Prakash, Vp-Locus.sh. Read On!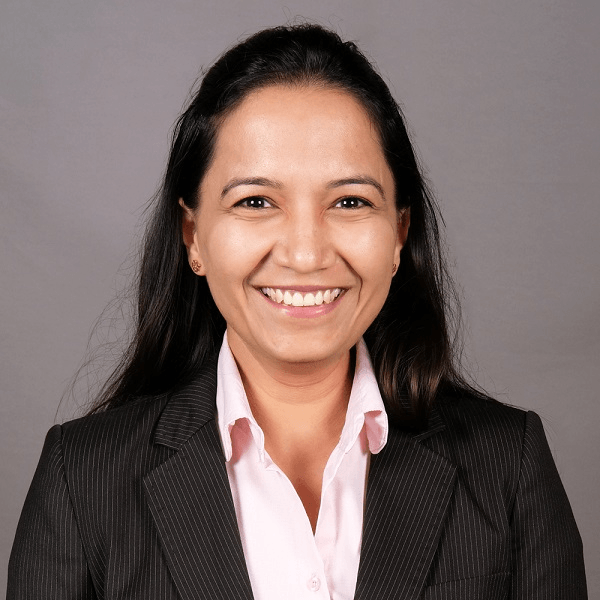 Toshi Prakash, VP-Product, Locus.sh 
CE:  How was your experience working for TCS, Lehman Brothers, Royal Bank Scotland, Goldman Sachs, Nestaway and Freshmenu.
Toshi Prakash:  At TCS, the project I got into was a dream come true for any hardcore Computer Science engineer. I was working on Kernel level programming and playing with CPU memory bits on massive HP non-stop servers. Just being in those freezing data centers with machines the size of almirahs and looking at process concurrency issues was an experience. 
Wanting to experience, other sides of computing, I moved to Lehman brothers and started working on an award-winning web-based product Lehman Live. I learned about financial markets and made tools that did a cost-benefit analysis for complex credit products.
In 2008, when payment gateways were still in nascent stages, I got an opportunity to work on the Worldpay payment gateway at RBS. Designing to handle extremely large volumes of transactions and very low response times is what I dedicated myself to.
The same knowledge expanded into financial transactions when I moved to Goldman Sachs. I managed complex trading dashboards and massive risk computing infrastructure for the credit desks. How to show a very large amount of ticking data on a dashboard and still present actionable insights to the traders for immediate action, was what got me researching user experience design. Parallelly, I worked on regulatory reporting system where the cross companies structured data-warehouse of multi-structured information was being built. All the key elements of artificial intelligence were already in play.
Nestway was my first entry into the startup eco-system when the company was just starting. Both at Nestaway and at Freshmenu, a palpable direct to consumer impact was something that bowled me over. Direct feedback incorporation into product recommendations was my forte here. 
CE: What was the reason to choose Locus? How does the system of Locus works? What has your contribution been towards building Locus to what it is today?
Toshi Prakash:  Locus is one of the few companies working out of India in Artificial Intelligence and Deep Learning systems. It is a decision- making platform in the supply chain that uses deep learning and proprietary algorithms to provide route optimization, real-time tracking, insights, analytics, and sales beat optimization. Locus automates human decisions required to transport a package or a person, between any two points on earth, delivering gains along efficiency, consistency, and transparency in operations. 
Artificial intelligence at Locus is applied not to manipulate consumer behavior but to increase efficiency at work. This called out to the engineer in me where we constantly strive to solve difficult problems optimally. 
The system has its proprietary engines at its core, which form the basis of the intelligence we provide. On one side, we keep improving and scaling these engines and adding to this suit. On the other hand, we keep building products which tailor expose the benefits of the system to the users in a usable manner.
When I joined Locus, there was a simple dashboard with an optimization engine at work. Now we have many products in last mile, long-haul and field-force automation space. I look after the entire suite of products at Locus and am working towards scaling the current and adding more products to the kitty.
CE: Having massive experience in handling product suits at Freshmenu and Nestaway, could you let us know our readers the challenges you face while building product management at Locus?
Toshi Prakash:  Locus is a B2B SaaS product targeted at large scale enterprises. While the use-case of deriving value from optimizations exists in all the companies, each company has its own business model and objectives. Mapping these models into Locus products, ensuring that all the users feel that the system is designed to ease their lives and yet keeping a single product infrastructure, is one of biggest challenge building products at Locus. 
The primary users of Locus's product use it at their job in a high-pressure time-critical environment. We need to ensure that the right information for this particular user is presented, in the right form, at the right time. Our KPIs here are reversed as instead of increasing the time spent on screen, we try to ensure that users are able to complete their work as soon as possible. But overall I feel the fundamentals of building a long-lasting good product remain the same.
CE:  What engineering practices you applied at Locus?
Toshi Prakash:  I believe as enterprises we tend to underestimate the importance of building to scale. Be it our user interfaces, presentation of information or our backend infrastructure. Predicting and building for expectations a year or two from now is extremely essential for a growing business. With large development investments, one of the practices that I constantly restate at Locus is to build to volumes that we can get in future. For every UX or technical design discussion this practice, helps us build stuff that lasts.
CE:  How big is Locus team and where do you operate from?
Toshi Prakash:  We have a 75+ member assembled team with highbrow knowledge and experience comprising of engineering led by ex-AWS platform engineers, PhDs from Carnegie Mellon University (CMU) and Tata Institute of Fundamental Research (TIFR), sales led by a seed round investor, and a multifaceted deployment team with extensive operational execution experience. We operate out of Bengaluru in India.
CE: Tell us more about the statistics of Locus in terms of no of clients, products, etc.
Toshi Prakash:  We work with clients across sectors like FMCG/ CPG, 3PL, e-commerce, retail among others. 
At e-commerce firms, we offer Dispatcher for last-mile deliveries which provide optimized routes for better delivery efficiency and reduced costs. Locus Dispatcher works on the proprietary geocoding engine and comes with features like vehicle allocation, live tracking for customers, electronic proof of delivery, rider preference consideration and mobile app. For the automated sorting at their warehouses, Locus provides IntelliSort which provides automated shipment sorting and rider allocation. 
Locus' proprietary product FieldPro automates and optimizes beat plans or permanent journey plans for mobile workforce leading to increased profitability, resource efficiency, and time savings for FMCG/ CPG enterprises. 
For the 3PL sector, we offer IntelliSort - a comprehensive solution that maintains a high level of accuracy in the sorting process while significantly reducing the time taken. Locus can automate the entire sorting process, thus, reducing the dependency on manual labor. IntelliSort uses the proprietary Geocoding engine to identify the exact delivery addresses. EVA, 'Engine for validation of addresses', ensures that addresses are mapped against the corresponding route number irrespective of the quality of address, leaving no room for error.
Locus is solving complex logistics problems for 40+ medium to large enterprises including  Blue Dart, Bigbasket, Urban Ladder, Licious, Rollick and Lenskart, to name a few. Over the past few years, Locus has achieved a peak of 1 million orders processed in a day (200,000 orders an hour). Locus solutions are now trained & tested on over 100 million+ order deliveries, and operations have expanded to 75 cities across the globe. Locus is expanding to North America and  Southeast Asia including Singapore, Malaysia, Indonesia, and Vietnam. 
CE:  What is the revenue model for Locus? Also let us know about the recent funding raised by Locus?
Toshi Prakash:  Locus charges a percentage of the money we save for our customers, which is modeled either as per delivery or per vehicle charge depending on the business we are partnering with.  In June last year, we raised $4 Mn in a pre-Series B round of funding led by some known names of the industry. 
CE: What are the main principles you follow to build successful customer relations?
Toshi Prakash:  At Locus, as a team, we put an immense amount of emphasis on understanding the customer's business models, figuring out the areas of improvement and tailoring solutions according to their custom needs. Our revenue model is tied directly to the efficiencies we bring, also helps us to align correctly. And as a product manager, I try and support the same by favoring configurable features to build for different use-cases. Each user should feel that the system is built specifically to enhance their workday and should only have features fitting for their needs. 
CE: What's your way of hunting talents and building effective working teams to achieve great results?
Toshi Prakash:  Good talent always vies to be in a company of better people and learn with them. So we try to nurture individual development at Locus. 
One of the few things that I look out for in candidates is a desire to solve problems, to fix the wrong. I believe a person who is insatiable such, is a constant learner and the optimism overflows to other aspects to a team, as well.
CE:  How do you achieve work-life balance?
Toshi Prakash:  I have learned, albeit the hard way, that to be able to give my best at work, I need to first make myself, the best version of me, every day.  Yoga helps me achieve that and I try to be regular with it.
I also keep notifications on my phone and desktop to a minimum. While I check them regularly, it helps me find un-interrupted time in between for any of my projects.
CE: Any message for our readers?
Toshi Prakash: The feeling of accomplishment from making something is the biggest motivator I have found. So whether as work or as hobbies, find things that you like doing and keep them close always. 
Note: Only logged-in members of CrazyEngineers can add replies.
Recent updates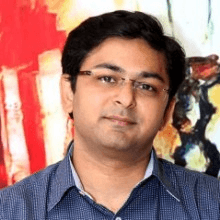 We understood the client's need of going mobile friendly and making solutions that will help save time and money. That is how our direction of being known as one of India's best enterprise mobility solution provider became an aim.

Abhijit Junagade

Winjit Technologies​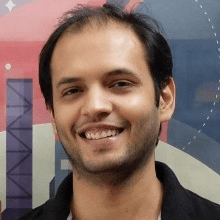 In 10 years, when I go to a hackathon and ask, "Who here has used Postman?" - I want every hand in the room to go up.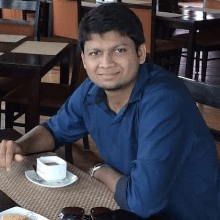 An entrepreneur's life is full of decision points. He shouldn't be afraid of taking wrong decisions.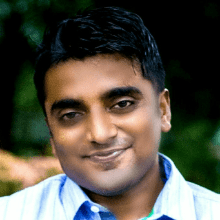 Competencies can be build and nurtured. But right ambition, right motivation and cultural fit is very imp. I will suggest all entrepreneurs in early years to codify it.

Abhishek Ballabh

ExtraaEdge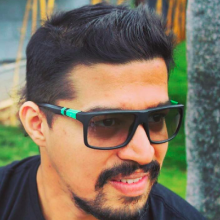 People management, analytical and not emotional driven business decisions is the key.

Abhishek Daga

Thrillophilia