Interview with Toshendra Kumar Sharma, Founder and CEO - AppVigil
By - CrazyEngineers • 9 years ago • 29.3k views
Wegilant Net Solutions Pvt. Ltd. is a start-up company founded by IIT Bombay Alumnus in the year 2011. Appvigil, an Android mobile security scanner, was created by Toshendra Kumar Sharma, the CEO of Wegilant.

Toshendra completed his graduation from IIT - Bombay, where he won the first prize at National Level Robotics Challenge in the year 2005. Toshendra has also been awarded twice as the Junior Scientist by National Science Congress.

In an exclusive interview with CrazyEngineers, Toshendra talks about Appvigil, Wegilant Net Solutions Pvt. Ltd., his learning experiences at IIT - Bombay, the book he has authored - Robotics with AVR and a lot more. Toshendra also talks about his team at Appvigil, his strengths and their growth potential.

Please read the following interview to know what Toshendra wants to convey to college students who wish to become entrepreneurs.
CE: Hello Toshendra. Could you please tell our readers more about Appvigil?

Toshendra: Appvigil is a cloud based Android App security scanner that scan security loopholes in your android applications.

It helps you identify security & privacy vulnerabilities during app development lifecycle & reduces the chances of being damaged on production level where cost of recovery is huge.

Through its audit report, Appvigil provides exact location of loopholes with patch recommendation & in turn serves your developers with more time to create awesome features for your Android Applications.

Since it is based on our private cloud, it is very affordable & fast with lots of super cool features. Now you don't have to worry about your user's or company's digital assets, instead you can focus on how to keep delivering your awesomeness.

More details Can be found at AppVigil.

CE: How and when did you decide to come up with Wegilant Net Solutions Pvt. Ltd.?

Toshendra: Started wegilant soon after joining IIT-B as a student. I never knew what is entrepreneur & entrepreneurship when I started this company. I started because I wanted to build value through my innovation in the society.

CE: You have been awarded twice as the Junior Scientist by National
Science Congress. You have also won the first prize at National Level
Robotics Challenge at IIT Bombay in 2005. How did this learning
experience help you in starting up with Wegilant?

Toshendra: The learning experience has given better insights about happenings in the world, out of the boundaries of Uttarakhand & Pantnagar. Made me more inquisitive and also helped me gain more confidence in myself.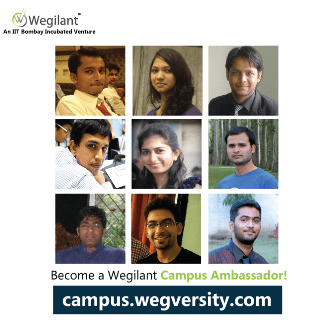 CE: You are the author of "Robotics with AVR", a book for making
engineering projects in Robotics with AVR Microcontroller. What is
your source of inspiration?

Toshendra: Prior to Wegilant, co-founded Robosapiens, Robotics being a passion since early age of 10-12. Inspiration came at that time from
researchers, scientists, academicians, IITians & noble laureates.


CE: Could you please introduce your team to us?

Toshendra: Arohi is our Head of Sales handling all sales related work here. There is Sonali who is business development executive & Harshad who is our social media exter & business develoment executive. We are looking for more techies for our development.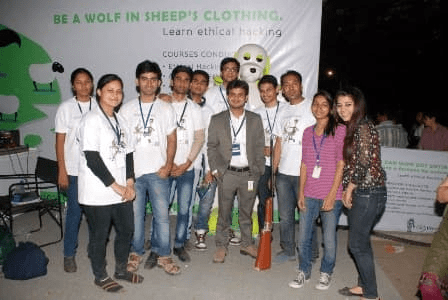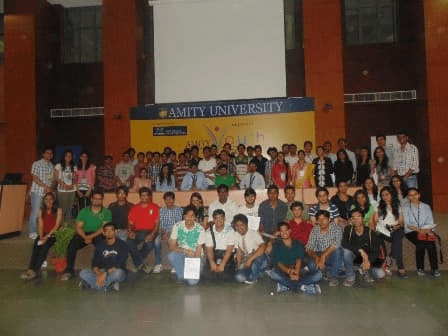 CE: Which three adjectives describe your strengths?
Toshendra: 
Hardworking, Passionate & innovative.
CE: Do you feel your company has high growth potential? How big do you think can Appvigil get?
Toshendra: Sure, it does. As big a number, as many as there are apps on
Android, iOS, Windows etc. Still counting & ever increasing. Caputring majority of the world android app security market is the vision.
CE: What three pieces of advice would you give to college students who
want to become entrepreneurs?
Toshendra:
1. Aspire to reach your full potential.
2. Believe in yourself & imagine great things.
3. Create a good product & an honest start-up.
CE: Thank you for the time you have spent with us. Any message for our readers?
Toshendra: For entrepreneurs - If you know how to row a boat, you can row any boat. But if you don't know how to row, changing boats isn't going to help.
Note: Only logged-in members of CrazyEngineers can add replies.
Recent updates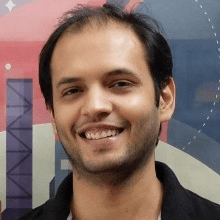 In 10 years, when I go to a hackathon and ask, "Who here has used Postman?" - I want every hand in the room to go up.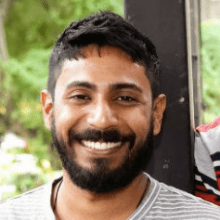 The best way to achieve long-term success is to stay anxious, be super involved in everything that the team does in the nascent stages and keep your eyes on the trophy, even on weekends.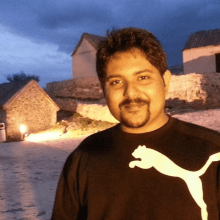 Networking with the right people at the right time is very important for a good clientele. And when you deliver decent work from your end, the goodwill leads to one client from another.

Amitava Ganguly

Couch Potato Media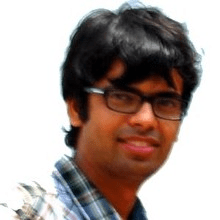 What matters in the long run is how passionate you are about your idea, how much you believe in it, and how well you execute it.

Angam Parashar

ParallelDots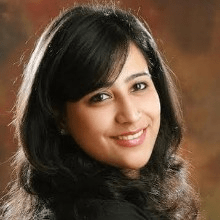 Giving up the comfort of a decent career and a stable income and going to an unknown void was the most difficult thing to do.