"Never stop learning — whether 9-5 job or being in a startup" -Tirthesh J Ganatra, PriceBaba
By - CrazyEngineers • 9 years ago • 24k views
PriceBaba is a Mumbai-based price and product research platform that provides retailers with information on the buying behavior of Indian consumers. PriceBaba was launched in 2011 by Annkur P Agarwal and Tirthesh J Ganatra. Currently available in some major cities across India including - Mumbai, Bangalore, Pune, Delhi, Noida and Gurgaon, PriceBaba features over 1000 retailers. This startup has focused on solving a tough Indian problem - getting offline retailers to online consumers.
In an exclusive interview with CrazyEngineers, Tirthesh talks about his startup's initial years that gave him the best lessons for life. Tirthesh also shares details about PriceBaba's competitors, his business idea, his working hours and the most challenging versus the most enjoyable tasks at PriceBaba.
Read on!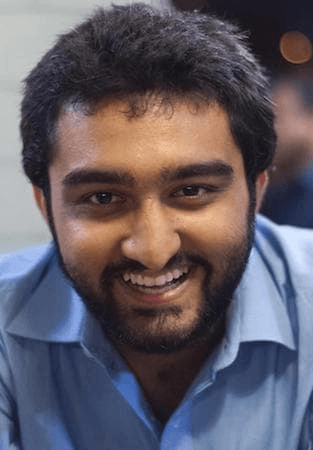 CE:  Could you please tell our readers more about PriceBaba?
Tirthesh: A Google India survey said that 7 out of 10 of buyers know the exact brand and model they want to buy with the help of online research before entering the store. We knew this for a while, so we built PriceBaba!
Over 90% of 200+ million Internet users in India make their purchases offline, PriceBaba gives them intelligence to shop better. We bring data from the real world to help you research products, prices & availability in your local area.
PriceBaba is a product research platform tailed to meet the needs of the Indian consumer. It helps connect local retailers to potential customers on the web. At the same time it serves the default buying behavior of the Indian consumer i.e. Research Online, Buy Offline.
PriceBaba is currently available in Mumbai, Bangalore, Pune, Delhi, Noida and Gurgaon with over 1000 retailers. The focus currently is mobile phones and Tablets.
CE:  You have co-founded PriceBaba with Annkur Agarwal. How did you guys come together for starting up PriceBaba? What was the source of inspiration behind PriceBaba?
Tirthesh: Annkur Agarwal, a young tech enthusiast who had started e-tailing by the age of 15 met me during a train journey from Bangalore to Mumbai in 2011. Annkur was fed up with the constant calls he used to get from acquaintances, asking him which phone they should buy and where will they get the best price. I was headed back disappointed by India's silicon valley where I couldn't find a place where I could belong. I luckily met Annkur on the way back.
Together, we brought the idea of a platform that helped people choose the right product and the best place around their vicinity to life!
CE:  Do you remember the moment you decided to start your business? What was it like? 
Tirthesh: It was crazy at first as only two people couldn't do everything that was needed to get PriceBaba off the road. Everything from getting prices from retailers, to building relationships with them, to coding the engine, to hunting for investors — they really multiplexed a lot in the beginning. Now we're glad to have a strong team of people that are great at what they do, making PriceBaba a smooth sailing ride.
CE:  With 350% yearly growth in 2013, PriceBaba service is available in Bangalore, Mumbai, Pune, Delhi, Noida and Gurgaon with main focus on mobile phones. What are your plans for expansion?
Tirthesh: First goal would be to get into new categories. Cameras, Laptops, TVs are just some of the many consumer electronics categories we're closely eyeing for now. Next, expanding into more major cities in India than today remains to be our big goal. It is pure hard work to manually scout new stores in cities for our operations team. But looking at geographic data of people coming to our site, it only makes sense to be able to serve these people too.
Collective intelligence is core in giving people a 360 degree experience. That's why there is also a need to make PriceBaba into a community. We have to go beyond giving our customers more than just "Where to buy?" information. We're looking at a one-stop-shop solution.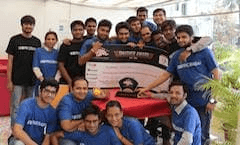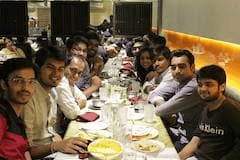 The PriceBaba Team

CE:  Who are your biggest competitors? What is your competitive advantage?
Tirthesh: JustDial has done a good job of being the go-to directory service. We want to more than just point people to stores, so we certainly would like to match up to their scale. JustDial began its roots using telephony as their mode of communication. We are from the Internet generation and believe that a user gets a much richer, wholesome experience on the internet than speaking to an operator on the phone. Our edge lies in building a kickass product — we appreciate good design and a user experience that makes the user keep coming back to us.
At the moment, we offer a choice engine and comparison of upto four products at once. We think we're among the very few research engines on the internet that offer product comparisons which work on small mobile screens too.
CE: What are the biggest lessons you have learnt in your entrepreneurial journey that young engineers can learn from?
Tirthesh: 
a) Move / iterate fast. Bring incremental updates to the product on a regular basis rather than deploying big releases after long intervals. We believe in our mentor Dave McClure's words of wisdom who believes in improving at a rate of 1% every day and "ship faster".
b) Understand which metrics are the most important to your business. Don't keep ogling at certain vanity metrics, because they are not the only numbers that define the success of your business.
c) Specifically for engineers — there will always be tons of people suggesting you stuff. Don't follow anyone blindly; question yourself 'Why'? Nobody knows the product better than you do; so deep-dive into every request that comes your way, access/analyse, and take calculated decisions before you build/improve something. "Just because you can do it doesn't mean it needs to be done". Also, it makes sense to keep trying out new stuff on a portion of your product, see user feedback, then roll it out in its entirety. For example, our Nokia phones page features a cleaner design that we are trying out, and should eventually implement on all manufacturer pages.
We engineers are often given some problem statement; we get to the solution in the best optimal way but sometimes the task is just an experiment, and it might need a quick move rather than an best and optimal solution which will take more time.
CE:  Assuming fairly long working hours, how is a typical work day for you? What will be your advice to engineers who aim to be entrepreneur just to avoid a 9-5 job?
Tirthesh: I may start my day a little later than everybody else, but that doesn't mean it's anywhere close to a typical 9-5 job. I am usually the last one closing the office in the eerie hours of the night. Being an entrepreneur may be wrongfully perceived as having an easy-going life. But the fact is in fact opposite — since it's all on you, your drive to excel, to survive, is stronger. This ends up making you sit nights in a row at the office, but without any remorse or negative feelings. All because it's your baby, and every baby needs the parents' fullest attention.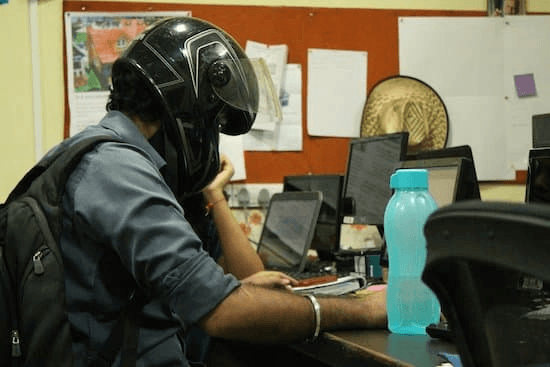 CE: What parts of your work at PriceBaba do you find most challenging? What do find most enjoyable?
Tirthesh: The most challenging part of making non-tech guys understand how tech works. It's not their fault, sometimes there's a disconnect between what they think is the way to go, without realising the mountain of tech effort required to get there. Second thing is, we have a little over 50 percent traffic coming to us via mobile phones. Now, since we're kind of from the desktop computer era, even though we'd like to project ourselves as a mobile-first product, there are times when we think of a feature, only to then to get reminded of its implementation on mobile. But we're evolving. ?
The most enjoyable part of the job is to make non-tech guys understand how tech works. Yeah, that's right — even though it may be a pain, it is absolutely blissful to see the whole PriceBaba team be on the same page. And I have a responsibility to be up to speed with their thoughts and problems too, as they too are the product.
Sometimes it's wonderful when in the course of explaining things, you come across epiphanies that you otherwise would not have had.
CE : Thank you for your time. Any message for our crazy engineers?
Tirthesh:
Never stop learning — whether 9-5 job or being in a startup, you will benefit not only yourself but the product when you learn new things, experiment with new stuff on the job, build small apps and solve problems that are beyond your responsibilities in your free time.
Note: Only logged-in members of CrazyEngineers can add replies.
Recent updates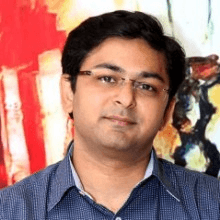 We understood the client's need of going mobile friendly and making solutions that will help save time and money. That is how our direction of being known as one of India's best enterprise mobility solution provider became an aim.

Abhijit Junagade

Winjit Technologies​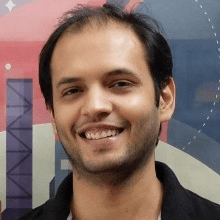 In 10 years, when I go to a hackathon and ask, "Who here has used Postman?" - I want every hand in the room to go up.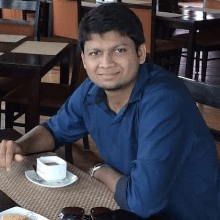 An entrepreneur's life is full of decision points. He shouldn't be afraid of taking wrong decisions.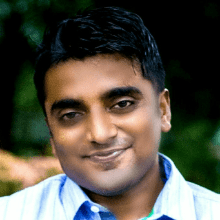 Competencies can be build and nurtured. But right ambition, right motivation and cultural fit is very imp. I will suggest all entrepreneurs in early years to codify it.

Abhishek Ballabh

ExtraaEdge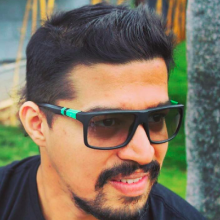 People management, analytical and not emotional driven business decisions is the key.

Abhishek Daga

Thrillophilia