Back To Imagination, Creativity And Play For Children By Avishkaar Box
By - CrazyEngineers • 9 years ago • 35k views
Avishkaar Box was founded by Tarun Bhalla with an aim to get children's attention back to imagination, creativity and play.

After completing his Bachelors in Computer Science from Delhi University, Tarun completed his MBA from University of Washington, Seattle. He has more than 10 years of experience in the fields of Entrepreneurship, Product Development, Marketing, Fund Raising and starting up companies.

In an exclusive interview with CrazyEngineers, Tarun talks about Avishkaar Box, his entrepreneurial journey since his first startup venture - Building Blocks, the team's mission at Avishkaar Box and a lot more.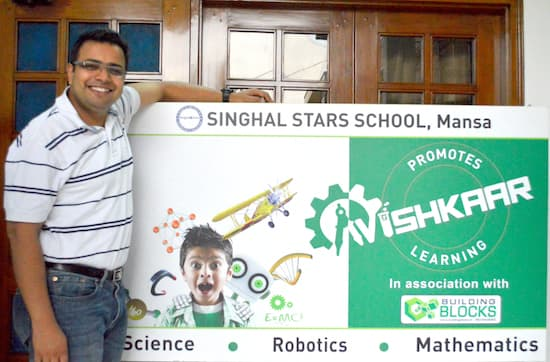 Tarun also has something to share with the engineers of today, who wish to become entrepreneurs in the future, how entrepreneurship has affected his family life and how he handles various situations. Read on! 
CE: Could you please tell our readers more about Avishkaar Box?

Tarun: Avishkaar Box (www.avishkaarbox.com) is a bundle of monthly theme based educational kits for children. The goal of Avishkaar Box is to make learning meaningful, joyful and addictive.
These kits provide practical exposure to the concepts that children study in school. All the Boxes have been carefully mapped with the respective class curriculum. These Boxes can be purchased as standalone kits or as a year-long subscription where you would get a new box every month. Further, there are two kinds of boxes that AvishkaarBox service offers:

STEAM: Science, Technology, Engineering, Art and Mathematics educational kits. We offer these for classes Ist and IInd currently.

INVENTORS: These boxes are very specific to a certain Technology theme. For instance, the current boxes that we offer are Robotics – CodiGO (World's first physical programming interface that has been patented) and the Robotronics® Series. These are for classes II to X.

CE: What is the history of the basic idea? What other ideas were assessed and discarded?

Tarun: For the past 5 years, I have been working closely with schools with the Avishkaar Learning Programs and had been interacting with parents on a regular basis. Based on these interactions and being a father of a five year old daughter himself, Tarun realized that hearing the teachers or even watching them perform a physical demonstration of a concept cannot instill a passion for knowledge in a student as deeply as hands-on experience can! There is a strong need to break away from passive instruction and allow for more play and investigation. Unfortunately, there is nothing in the market that blends learning and creativity together. This gave rise to the idea – why not create kits that can provide incredible learning experiences right at the doorstep of the parents to prepare their children for tomorrow? That was the genesis of the Avishkaar Box.

CE: Your tag line says "Learning for Tomorrow!". Could you please tell us more about this?

Tarun: Through our products (Inventor's and STEAM boxes), we want to enable the children to be able to compete in the world of tomorrow. Tomorrow, which will surely have Science and Technology at its helm, requires an ability to synthesize unrelated paradigms to a coherent solution. A deep grounding into fundamental concepts today shall enable them to compete well tomorrow.

CE: What have you learnt in your entrepreneurial journey that you would like
to share with us?

Tarun: I have faced challenges in every sphere of running a typical Hardware product company in India – right from Product Development, Sourcing, Vendor Management, Selling, finding partners, developing curriculum and most importantly Team Building.

What's peculiar, to the Education sector, is the disproportionate power that established schools have. Its extremely difficult to break into the schools, however, once you have established your credentials and captured a critical mass – things do become easy.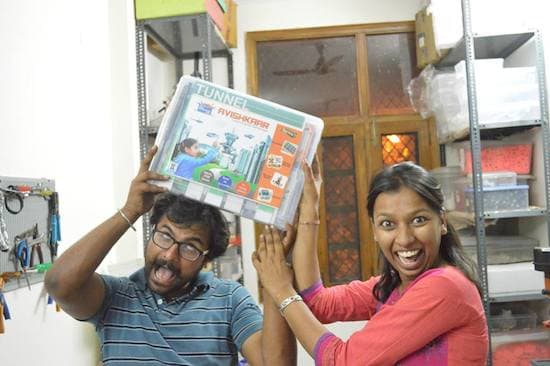 CE: How did the co-founders of Avishkaar Box meet?

Tarun: Swati and I were connected by common friends at The Art of Living Foundation. We worked on several projects in the past together when I was running Building Blocks and Swati was a Life Skills Trainer. We kept in touch for a year while the plans for avishkaarbox.com were getting firmed up. When the time was right we both joined hands to change the world with Avishkaar Box.
CE: Tell us about the last time a co-worker or customer got angry with you. What happened? How did you deal with the situation?
Tarun: One of the specialties, of STEAM box, is inclusion of an exciting experiment/activity called "Let's Avishkaar". This activity is supposed to be carried out by the parent to amaze their child by bringing Science and Technology to Life. One of our customers when they saw "Let's Avishkaar" activity got upset with us. The reason was that she felt this activity was too complex for her child.
We realized that the issue was in our communication where we did not clearly highlight that this activity was to be performed by the parents unlike other activities which were child driven. This explanation, in addition, to sending a how-to video for this activity pacified the customer and converted her to positive from of mind.
CE: What three pieces of advice would you give to college students who want to become entrepreneurs?
Tarun:
1. You can never learn driving by sitting in your drawing room – so start now!
2. Feet firmly on the ground, head above the clouds.
3. It's okay to have a small piece of a bigger pie than bigger piece of a smaller pie.
CE: How has being an entrepreneur affected your family life? What sacrifices have you had to make to be a successful entrepreneur?
Tarun: The biggest casualty of being an entrepreneur has been my social life – I hardly get a chance to spend time with my friends. Further, 
An entrepreneur has to sacrifice some of the typical luxuries that come along with a safe and well paying job like a good car, decent disposable income, shopping etc.
Honestly these things have never been important for me so it does not matter. My passion has always been to create good products that make a difference in the lives of the user and all these sacrifices are worth that goal.
CE: What is the mission of the team at Avishkaarbox?
Tarun: Avishkaar Box intends to become India's answer to Lego of the developing world – where products are affordable, accessible, curriculum based and customized as per the requirements of the developing world. For instance, Lego sells as age/skill requirement, whereas we sell as Concept/Class requirement. These issues right from choice of material used, understanding the learning curve of children in India or other developing countries shall enable us to win in this market.
CE: In one word, characterize your life as an entrepreneur.

Tarun: Adventurous!
CE: Thank you for your time. Any message for our readers?
Tarun: To all the engineers out there, World Class Innovation can happen in India also – check out a patented product (CodiGO: https://www.avishkaarbox.com/inventorboxes/codigo) that was conceptualized, designed and launched in India. 
Note: Only logged-in members of CrazyEngineers can add replies.
Recent updates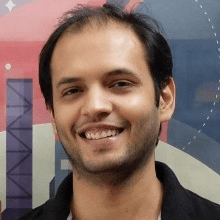 In 10 years, when I go to a hackathon and ask, "Who here has used Postman?" - I want every hand in the room to go up.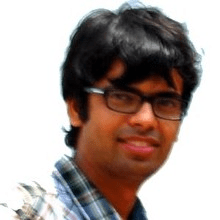 What matters in the long run is how passionate you are about your idea, how much you believe in it, and how well you execute it.

Angam Parashar

ParallelDots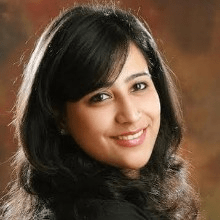 Giving up the comfort of a decent career and a stable income and going to an unknown void was the most difficult thing to do.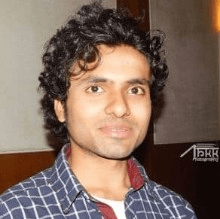 We want to aware people about the benefits of proper organized disposal of waste material can create an impact to their life to the nation and to the environment.

Anurag Asati

TheKabadiwala.com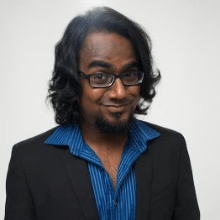 Follow your gut, work hard to ensure quality, capitalise on your strengths and have fun.