"Always strive to be in the top 10% performing employees of a company." - Tapas Gupta, SparesHub
By - CrazyEngineers • 9 years ago • 24.2k views
With an aim to deliver 100% genuine authorized spare parts to its customers, SparesHub.com was founded by Tapas Gupta in the year 2013. Spares Hub is based in Pune. It is an online marketplace for automobile spare parts for all the brands and models of cars in India.
Tapas Gupta completed his engineering in the year 2010 from Vishwakarma Institute of Information Technology. Post MBA, Tapas worked for CRISIL as a Credit Analyst for almost an year and later went on to startup with SparesHub.
In an exclusive interview with CrazyEngineers.com, we got Tapas to talk about his experiences at Spares Hub, the team behind Spares Hub, what made him quit his job at CRISIL, how to encourage innovative ideas, work-life balance and a lot more. Read on!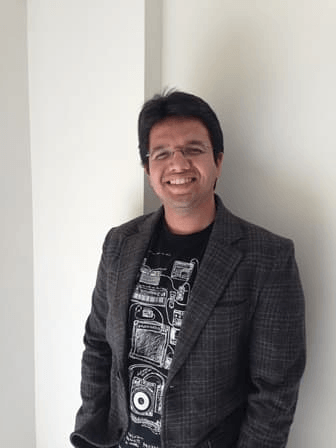 Tapas Gupta

CE: Hi Tapas. Could you give our readers a brief overview of Spares Hub?


Tapas: Hi, thanks for the opportunity to speak to the CrazyEngineers team. SparesHub.com is an automobiles spare parts e-commerce marketplace. It offers original spare parts for all the reputed car brands and models. We aim to offer more than 1 million different spare parts on our website within next 2 years. There are 25+ car companies in India offering 180+ car models in India with total 850+ car variants like Vxi, Zxi etc. among them. So the complexity of the market is large. Later our plan is to start offering new car and bikes on our website as well as service booking for these vehicles.

CE:  Could you introduce your team to us?


Tapas: Currently, we are a team of three enthusiastic friends at SparesHub.com working to redefine the car and spare parts sales channels in India. I am an Electronics Engineer and an MBA in Finance. I've previously worked with Mercedes Benz India and Crisil Ltd. Arijit Chakraborty is also an Electronics Engineer and an MBA in Marketing with prior work experience in Tata Motors. Diptanu Bhadra is an Automobile Engineer and he has earlier worked with Honda Cars. All three of us share a passion for cars and bikes and we are bullish about making our mark felt in the Indian automobile industry.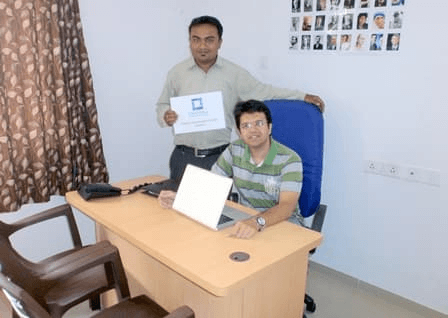 Tapas Gupta with Diptanu Bhadra

CE:  Why did you quit your job at CRISIL? What inspired you to startup with Spares
Hub?


Tapas: Since my teenage I had read a lot about famous entrepreneurs like Dhirubhai Ambani, Bill Gates, Ratan Tata, Richard Branson etc. Their success stories inspired me to start my own startup. Since I come from a business family, my family was supportive about starting SparesHub.com. Hence, even though I was very happy with my job at Crisil as a financial analyst, I had to leave my job to pursue my dream of building a company.

CE: What's the best advice you can give to help plan a career rather than simply work to keep a job?


Tapas: 
I would say always strive to be in the top 10% performing employees of a company. These are the ones who get noticed and get promoted under the fast track career program in companies. Talk to senior people in your sector who have already been there, done that. Their advice could be very helpful.

CE:  How do you encourage innovative ideas?

Tapas: I encourage ideas by allowing everyone to share their ideas and asking them to talk to senior industry people and read. This helps them come up with new ideas and I help them refine them and implement them.

CE:  Do you have a mentor? How have they influenced you?

Tapas: I do have formal advisory board in my company since the very beginning. It consists of industry experts and accomplished entrepreneurs whom I knew before. I regularly take advise from them regarding company matters and strategy. Their inputs are very valuable and help me make the right decision regarding my startup.

CE:  How do you balance your work and home life? What will be your advice to budding engineers who are scared of long working hours?


Tapas: There are no shortcuts to success. No matter whether you are an employee at a reputed company or an entrepreneur working in your startup, you have to put in long hours of work to stand out and succeed. I've read about the working habits of great achiever and they consistently worked for more than 80 hours per week. A standard work-week is 40 hours per week. Whether you are a techie in silicon valley, a banker on wall street, or company executive in a blue chip company, you have to give more than average working hours to fast-track your career and gain substantial success in short period. One has to take conscious efforts to manage work-life balance, like spending time with family and friends on Sunday, sleeping less, exercising, and getting some form of entertainment as well.
Work-life should be a called a work-life-sleep balance, wherein you reduce your sleep and give the extra hours to the remaining the two components.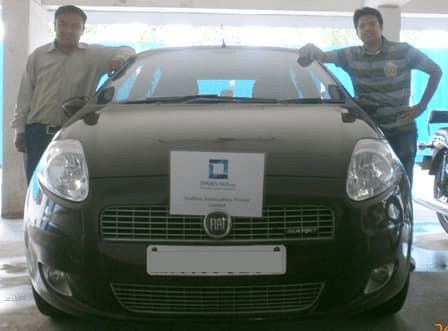 Arijit Chakraborty with Tapas Gupta

CE:  How do you keep your feelings separate from your decision-making?

Tapas: As the company founder, it is very difficult to separate feelings from decision making, because we are passionate about every little details of the company. Gut feeling plays a very important role in startups because we never have sufficient data or other resources. I usually sleep over all important decisions and consult my advisors and then arrive at the decision.

CE: Thank you for your time. Any message for our readers?

Tapas: Engineers are creator of things. I urge every engineer to pursue the highest level of education that they can – Masters, PhD, etc because then they become creators and inventors of brilliant products that the world needs. I also request the readers to constantly expose themselves to all that is happening in the technology world and not just in India, and get inspired from the same. 
Note: Only logged-in members of CrazyEngineers can add replies.
Recent updates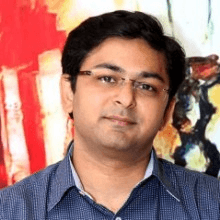 We understood the client's need of going mobile friendly and making solutions that will help save time and money. That is how our direction of being known as one of India's best enterprise mobility solution provider became an aim.

Abhijit Junagade

Winjit Technologies​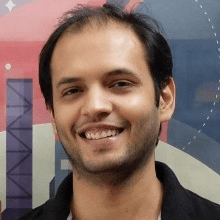 In 10 years, when I go to a hackathon and ask, "Who here has used Postman?" - I want every hand in the room to go up.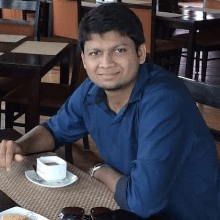 An entrepreneur's life is full of decision points. He shouldn't be afraid of taking wrong decisions.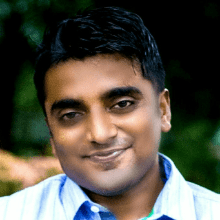 Competencies can be build and nurtured. But right ambition, right motivation and cultural fit is very imp. I will suggest all entrepreneurs in early years to codify it.

Abhishek Ballabh

ExtraaEdge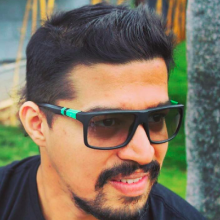 People management, analytical and not emotional driven business decisions is the key.

Abhishek Daga

Thrillophilia