College Dropout Surendranath Reddy Creates '3Ding' To Manufacture And Sell Affordable 3D Printers
By - CrazyEngineers • 7 years ago • 43.7k views
Surendranath Reddy joined Anna University to pursue engineering in Electronics & Communication. For some reasons, he had to dropout. He got a job as a Robotics Engineer at a startup but had to quit it too. He could have tried to apply to the bigger companies, but without a degree in hand, he could not muster the confidence to approach them. He thought he'd do some freelance work for sometime before he could explore what to do next. That's when he started doing robotics projects.

In one of these projects, the client required a fully-functional 3D printer. Surendranath took up the project, but it was making more sense to do it as a company and not just as a freelancer. In fact, Reddy's client and his parents encouraged him to register a company. All this happened very fast, in the period of just 10 days of quitting his job. This was in 2013. Surendranath recalls that this was the most exciting period for his startup.

Today, his client list includes the likes of - Renault Nissan, Saint Gobain, Philips and ISRO.

In this exclusive interview with CrazyEngineers, we got Surendranath Reddy, the Founder & CEO at 3Ding (under REDD Robotics: Research Engineering Design Development) to talk about his venture and a lot more! Read on!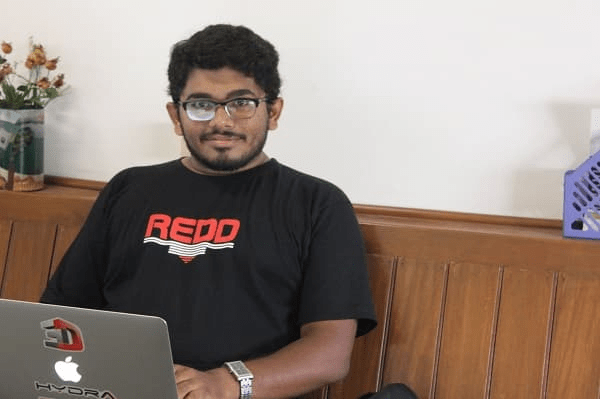 Surendranath Reddy, Founder & CEO - 3Ding - REDD
CE: Tell us about your growing up years and family background. What city were you born and brought up in?
Surendranath Reddy: I come from a humble family background. My dad moved to Chennai in the 1980s to study college, but he discontinued his studies when he got a job in the Indian Railways; in those days a govt job was a great thing and nothing else mattered. Hence I grew up in Chennai. Though my parents were not highly educated, they made sure I went to a good school. I'm thankful to them for that.
CE: What were your baby steps into the startup world as a team?
Surendranath Reddy: In the beginning, it was mostly a one man thing. I used to run behind everything from sales to R&D to business meets. It was stressful. I used to joke that I work 25 hours a day. But as time progressed, I learnt that a great team is the way to go. When we started hiring awesome people, the collective efforts gave us better results and the extra time I'd get would help me explore more things.
An awesome team is definitely a great way to success.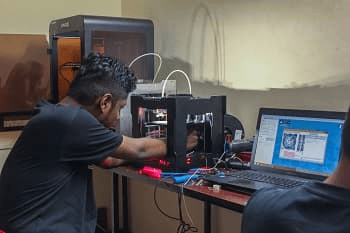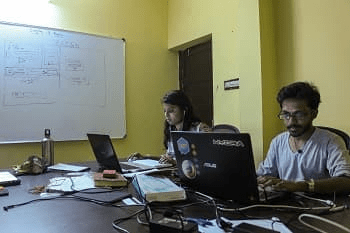 CE: Why the name 3Ding?
Surendranath Reddy: Nothing fancy there. Like running, eating, I wanted 3D Printing, but a shorter version: 3D-ing.

CE: What kind of research & planning went on behind the startup?
Surendranath Reddy: Pretty much nothing, to be frank. It was like jumping into an ocean and then learning how to swim.

CE: Tell us more about 3D Printers and other 3D printing services that 3Ding offers.
Surendranath Reddy: We manufacture one of the world's most affordable 3D printers, FabX. When we realized the potential of 3D Printing, we thought it has to be exposed more to the masses, especially school and college kids. The only way to do that was making it affordable. After about a year of research, we came out with the FabX, priced at Rs. 19,999/-
Apart from the FabX series, we also manufacture high end professional 3D Printers; and even customize them for specific needs. We also provide a wide range of services related to 3D Printing, 3D Designing, 3D Scanning and core development services in the areas of robotics, embedded systems etc.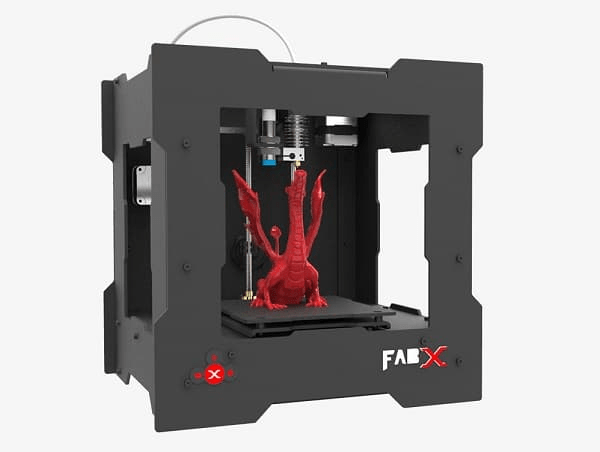 CE: Who was your first big client and how was the experience of dealing with them?
Surendranath Reddy: Renault Nissan was our first big client. It was pretty straight forward. They wanted a 3D Printer and we were the only one offering it.
Later, we had the opportunity of working with other big names like Saint Gobain, Philips, ISRO etc.

CE: How are the responses you are getting from your customers?
Surendranath Reddy: Pretty good. The demand for 3D Printing is increasing by the day which is in-turn pushing a lot of innovation in the industry. Sometimes it's very exciting to see how customers come out with new ways to use 3D Printing.

CE: How big is the 3Ding team at the moment? Where do you operate from?

Surendranath Reddy: It's a 35 member team and we primarily operate from Anna Nagar, Chennai and we also have few of our demo stations at Hyderabad and Bangalore.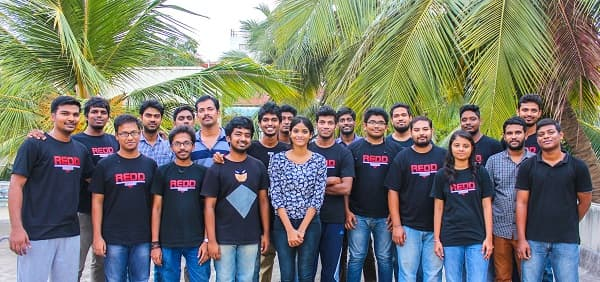 3Ding-REDD Team
CE: What do you love the most about being an entrepreneur?
Surendranath Reddy:
I love the whole package, the highs and lows that come with it, the impossible challenges, and the sense of satisfaction when you go to sleep after achieving something big.
CE: Any message for your readers?
Surendranath Reddy: I'm not that big yet to give out messages to readers. I think youngsters should follow their dreams and not just give up after failing for the first few times.
Note: Only logged-in members of CrazyEngineers can add replies.
Recent updates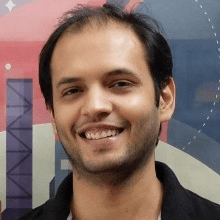 In 10 years, when I go to a hackathon and ask, "Who here has used Postman?" - I want every hand in the room to go up.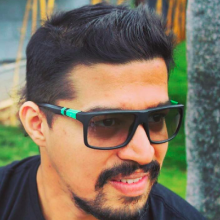 People management, analytical and not emotional driven business decisions is the key.

Abhishek Daga

Thrillophilia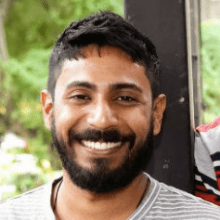 The best way to achieve long-term success is to stay anxious, be super involved in everything that the team does in the nascent stages and keep your eyes on the trophy, even on weekends.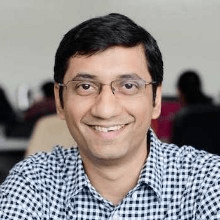 I am happy that we were able to create an online tool that helps people customise their furniture on a real-time basis.

Ajit Shegaonkar

Stitchwood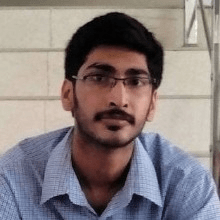 I have learned that just developing a good product is not enough. Marketing and advertising is as important as making a good product.

Akash Shastri

Brainasoft​