Subrahmanya Rao's Discover Dollar Helps Retail Companies Control Revenue Leakages
By - CrazyEngineers • 8 years ago • 22k views
Subrahmanya Rao NS hails from a small town called Puttur near Mangalore (Karnataka) where he did his schooling from a middle class family. Subhramanya's mother was a teacher and father a forest contractor. Both of them have now retired and he is the sole bread earner in the family.
After completing graduation in BBA from Mangalore University in the year 2008, Subrahmanya did a one year diploma in Banking & Finance from IIBF and then went on to do his MBA in Finance & Marketing from SDMIMD batch of 2010.
Post that, he worked for an Atlanta based company recovering overpayments made by North American Retailers. He has tried his hand at several ventures in education space before starting his new startup called Discover Dollar in November 2013.
The ever-booming retail industry suffers from the nightmare of leakages, under-receipts and over-payment due to which companies lose a significant portion of their gross margins month after month. Discover Dollar was started with the aim to bring technological solution to eliminate these problems using real-time data analytics.
In an exclusive interview with CrazyEngineers, we got Subrahmanya to talk about entrepreneurship, how his startup is solving a key problem in the retail industry, his competitors and more. Read on!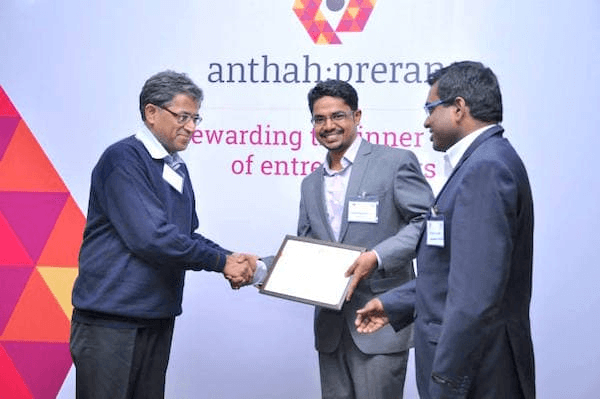 (C) Subhramanya Rao NS, Founder & CEO - Discover Dollar 
CE: What is the core concept behind Discover Dollar? How would you explain Discover Dollar to a layman?
Subu: In simple words, I can say large retailers have complex deal with vendors for buying merchandise. It involves dynamic pricing, promotional allowances and volume based discounts. Due to complexity of these deals, they tend to miss to collect these allowances & discounts which lead to leakage and loss of profit. Discover Dollar helps retailers to resolve this problem through proprietary data analytics.
CE: What was the motivation behind creating this startup? When did you first think about this idea?
Subu: First of all, I was motivated to be entrepreneur since my college days.
Even in my college days I was involved in entrepreneurial venture where the profits helped me pay my tuition fee, buy a bike & laptop and sometimes even give money to home.
I knew the problem of revenue leakage since I had worked in this area. When I attended some startup sessions on big data, data science and new technology I started thinking of disrupting this area leveraging on technology.
CE: What are your thoughts about entrepreneurship? What is the one best and one worst part about being an entrepreneur?
Subu: Entrepreneurship is one of best way to solve real problems of the world efficiently. It is combination of creativity, passion and execution. The best part of entrepreneurship is you have no limits on the success and scale you can achieve and you can significantly contribute to economy and society. The worst part is you go through tremendous amount of uncertainty, shortage of resources and sometimes you may have to sacrifice many things dearer to you because you chose this path.
CE: How does your company make money? How big is the market you are targeting?
Subu: We charge our customers based on what value we create to them. If we don't find value, we don't charge them at all! This is compelling to our clients because, they see us as partners rather than vendor providing services. The market is pretty huge and immediate market opportunity is around $50B.
CE: What are your views on predictability & price diversity in retail marketing?
Subu: This question is ambiguous to me. Assuming you asking about pricing dynamics, I'd say the retail is going through lot amount of changes in the way they operate. It is highly competitive sector and retail prices are set by based on the market condition. So the real profitability of retailer depends on how much he can squeeze from vendor in form of allowances, discounts and buying price he can negotiate and execute.
CE: What efforts went on behind developing the product that detects potential overpayment?
Subu: The product is combination of years of experience in the industry who has seen the problem very closely and the new technological capabilities which can drive efficiency to older problems in new perspective.
CE: Who are your biggest competitors? How do you maintain an edge over them?
Subu:
Our competition mainly are in the US and they are around for 20-30 years now who work on service model. We have clear edge over them on the technology and business model.
CE: What is the most difficult situation you have had to face while running Discover Dollar and how did you tackle it?
Subu: Everyday we face one or other challenge. The biggest challenge is attracting good talent to work for a startup. It is a challenge which we would face continuously through out our journey.
CE: What is your definition of success for a startup?
Subu: For me, success is not a position but is state of mind. I'd say we are successful when all stakeholders including customers, investors and employees are happy believe there was value addition from us.
CE: What are your immediate expansion plans? What are the team's efforts currently focused on?
Subu: We are looking increase our team size and also planning set up office in the States based on some milestones we achieve.
CE: Any message for readers who may want to startup in a business related to retail?
Subu: Retail is one of the most exciting industry which is going to be tremendously benefited by upcoming technological innovations. If you think you have a solution that can help retail, you must definitely think of scalability.
Note: Only logged-in members of CrazyEngineers can add replies.
Recent updates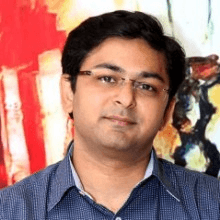 We understood the client's need of going mobile friendly and making solutions that will help save time and money. That is how our direction of being known as one of India's best enterprise mobility solution provider became an aim.

Abhijit Junagade

Winjit Technologies​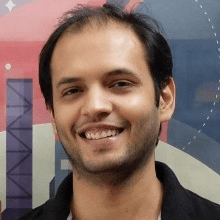 In 10 years, when I go to a hackathon and ask, "Who here has used Postman?" - I want every hand in the room to go up.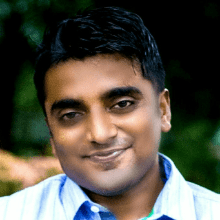 Competencies can be build and nurtured. But right ambition, right motivation and cultural fit is very imp. I will suggest all entrepreneurs in early years to codify it.

Abhishek Ballabh

ExtraaEdge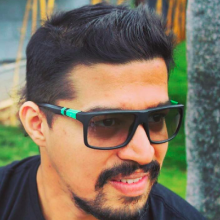 People management, analytical and not emotional driven business decisions is the key.

Abhishek Daga

Thrillophilia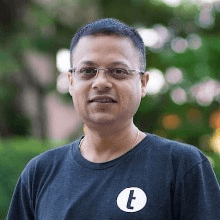 We believe great attitude and the "always be learning" mentality trumps all else and we tend to optimize our hiring for such folks.

Abinash Tripathy

Helpshift