Bewakoof.com Co-Founder Selling Creative Merchandise Created By Youth To Youth
By - CrazyEngineers • 9 years ago • 47.1k views
Bewakoof.com, the brand that sells creative merchandise, is co-founded by the duo from IIT Bombay (2011 Batch) Alumni - Siddharth Munot and Prabhkiran Singh. Self-motivated and passionate by nature, both the entrepreneurs have prior start-up experience with their respective ventures which they set up during their college years.

Prabhkiran Singh has also founded a chain of two freshly-prepared-flavoured lassi selling outlets by the name of Khadke gLASSI and and another venture called Munot Networks LLP.

On the other hand, Siddharth Munot has two years of teaching experience with IITian's Pace Academy and he has also headed a social cause titled 'Speak Up India'.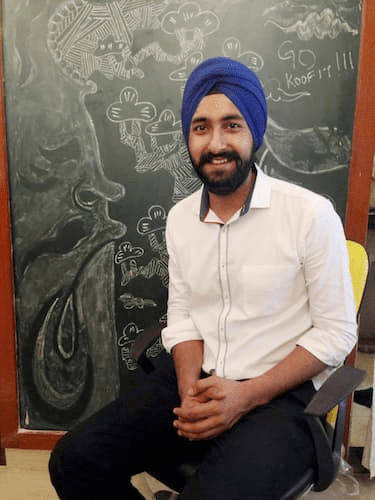 Co-Founder - Prabhkiran Singh
In an exclusive interview with CrazyEngineers, Siddharth speaks about Bewakoof.com, the advantage of having entrepreneurial experience during college days, various lessons the team learnt at Bewakoof.com and a lot more. Read on! 
CE: Why did you name your startup as "Bewakoof.com"?

Siddharth: Bewakoof is all about perception derived by the society by and large about those people who think out of box or believe in innovation. Our portal stands for all those who wants to be innovative and out of box in their way of life, irrespective of what the society thinks. This passion led to the creation of this company and now this company is creating things that it loves.

CE: You had prior start-up experience with your respective ventures which you set up while you were in IIT campus. How did this help Bewakoof.com? 

Siddharth: We had a few attempts at micro entrepreneurship in our IIT days but a formal beginning was made in the final year of IIT civil engineering. Our business moduleprior to developing Bewakoof.com as a brand was to procure bulk T-shirt and customize it by printing design, logo and message for young college going crowd andcorporates. A year after commencing business, we formally launched the apparel brand under the name Bewakoof.com. This initial bulk t-shirt business gave us an idea of the sourcing, designing and marketing bit of our products which in turn gave us a basic knowledge of the apparelbusiness. Moreover, thanks to our hold on social media, we exactly knew what the youth at heart genre, wants.

CE: Could you share the lessons you've learnt as an entrepreneur while starting, building & growing these organizations?

Siddharth: Starting up an organization required lot of ground work. Apart from holding patience with regulatory and civic bodies in dealing with the day-to-day work, the deployment of human resources and extracting the necessary work from them was a challenging experience. Fortunately, everybody working with Bewakoof.com took it up as there own brainchild and gave in their 200%. This helped us in growing our business and have a 400% growth in sales every year since its inception.
CE: For any wannabe entrepreneur, the biggest fear is the fear of failure. What should one do to overcome it?
Siddharth: 
To be frank, all the hindrances' and apprehensions were just there in our minds. And thanks to our zest and passion for the business, we were able to overcome the inhibitions and achieve this growth.
CE: The official page of Bewakoof.com on Facebook has a following of 1 Million Fans. How does it feel?
Siddharth: Frankly these one million fans is the effort of the hard work of my entire social media team. It takes a great effort to keep people entertained on such social networking sites where a new fan page is opening every other minute. Thus the feeling is amazing to have 1.3 million fans on Facebook in the third year since inception. We have reached a place where our target now has only been to grow exponentially and reach as many people as possible.
CE: There are so many e-commerce websites. Who do you see as your biggest competitor?
Siddharth: Considering the product portfolio we are into, we don't really have any competitors.
CE: Bewakoof.com is famous for its one-liners and illustrations. Whose brainchild are these ideas?
Siddharth: We have a team of young people that derive and develop these one-liners and we hold copyright over it. Its our brainchild.
Note: Only logged-in members of CrazyEngineers can add replies.
Recent updates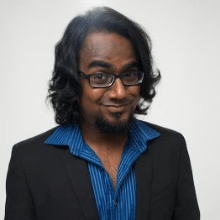 Follow your gut, work hard to ensure quality, capitalise on your strengths and have fun.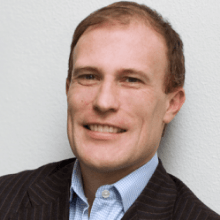 We think with our solution we open up any BI system to that other 80% of all information to get to better-informed more effective decision-making. Research we did together with customers point to a cut in research time of up...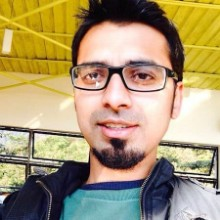 One of my mantra of life is "Never take advice from someone who has not walked into my shoes or been into the similar situation".

Harsh Agrawal

ShoutMeLoud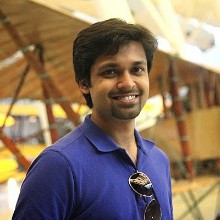 I think being an engineer enables you to think about the world around you in ways which others can't, and that gives you an advantage in solving problems and building things which can help make the world better.

Shiladitya Mukhopadhyaya

Rasilant Technologies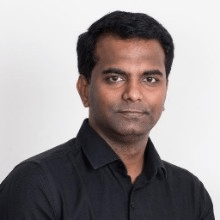 Decisions become easier when there is a broader strategy and tenets in place. So I focus on tenets and strategy so that I need not be involved in every decision.