Laundrize Co-Founder Shubham Jha On Using Innovation To Provide On-Demand Laundry Services
By - CrazyEngineers • 7 years ago • 23k views
Brought up in several different cities across India, thanks to the transferrable job of his father who was in the Indian Army, Shubham Jha has always been a inquisitive person. He always enjoyed figuring out how things work and operate - be it household appliances or complex machinery. His interests naturally took him to pursue Mechanical engineering from Manipal Institute of Technology. During his college days, Shubham worked on several projects in college which helped him better understand the core engineering concepts.
After completing graduation, Shubham started working a design Engineer with Tata Technologies where he was working with Construction and Heavy Engineering Department. He primarily handled projects base in Benchmarking and Design of Construction Equipments and Vehicles.
During this time, he realized that mundane everyday tasks such as laundry took up a lot of time and efforts and this was a problem that needed solving. He says, "When I was a student living in college or school hostels, laundry never seemed to be a problem given the hostels themselves make the requisite arrangements. However, after I started working I realized how difficult and mind numbing chore laundry can be. I faced issues with timings, quality, tracking everything that can go wrong has gone wrong as far as my laundry is concerned. Hence, I decided that this process can be streamlined to give a much better and accountable user experience. Hence, Laundrize was born."
Today, only 6 months old, Laundrize caters to entire city of Pune and has already started working in the B2B segment. In an exclusive interview with us, we got Shubham to talk about his major challenges, marketing and expansion plans, life as an entrepreneur and a lot more. Read on!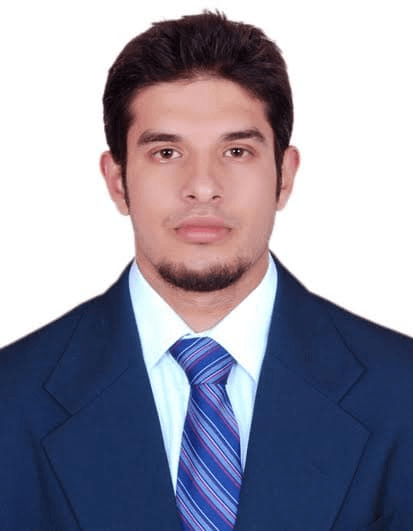 Shubham Jha, Founder - Laundrize
CE: Why laundry services? What problem are you trying to solve with Laundrize?
Shubham Jha: The problem is an unorganized and unaccountable service sector which doesn't allow customers to choose the type and timings of their laundry.
CE: Could you tell us about how Laundrize works?
Shubham Jha: We have developed a very versatile and dynamic back-end system to generate, track and optimize our collection and delivery process. The customer has an option of placing order on our website, android app or over the phone (8-007-012346). Our simple to use app allows customers to sort out their laundry in just 5 taps. Our employee app allows our collection delivery guys to keep track of their respective orders and overall allow a seamless experience for the user. Our system also allows users to keep a live tracking of their order status.
We have also included niche laundry services like Shoe and Bag Laundry and our one of the first on-demand laundry services in the country to provide end to end laundry solutions for our customers. From shoes to curtains, if you have it, we clean it.
CE: How many transactions do you do on a typical day? Tell us a story about the team being overwhelmed by the satisfactory response.
Shubham Jha: Typically we cater to about 30-35 orders in a day from all over Pune. Weekends being our most hectic days, once we received about 15 orders in the morning time slot and everyone, literally everyone, me our product development team, collection and delivery guys all of us were out on the field collecting and delivering orders. We talked to our customers, got their feedback and were amazed by the positive response for our service. Since then we have made customer interaction a mandatory policy for every team member. It teaches you a lot.
CE: You currently have operations in Pune. How do you plan to expand your reach?
Shubham Jha: Within 6 months of our operations we have expanded from serving 1 area to covering whole of Pune. Keeping in-line with our rapid expansion plan, we aim to cover 10 major cities with immediate focus on Mumbai, Delhi NCR and Hyderabad. We plan to achieve this by developing our business organically and from any prospective investments.
CE: What were the major challenges you faced while running Laundrize? How did you tackle them?
Shubham Jha: One of the most critical aspects of turning a traditional industry like laundry into a technology based startup is to maintain sync between on the ground operations and the end product for consumers. It requires tremendous planning and each member of the team has to be acutely aware of his/her roles. Since every step of the product from consumer end usually translates into a physical activity on our end, planning for as many eventualities as one can think of, preparing contingencies in case of roadblocks and ultimately keeping up the commitment made to the consumer is a key challenge.
At Laundrize, we spent a lot of time into pre-product planning. A lot of research in terms of quality of product, the time it take for a service to be completed, feasible area etc was done and is still done before we launch into any new area.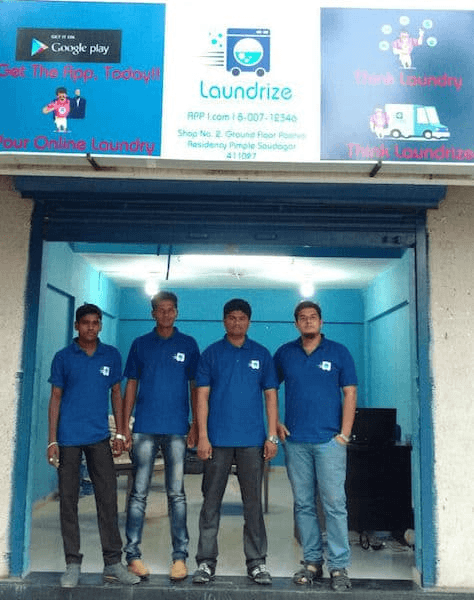 Team Laundrize
CE: What kind of marketing strategy has worked best for the company so far?
Shubham Jha: We have used a a combination of offline and online marketing strategies which include Facebook and Google Ads has allowed us to cover a wide range of audience all over Pune, while an aggressive offline campaign which include pamphlets and other printed material has allowed us to do targeted marketing in our thrust areas and demography. Laundrize is a part of prestigious FB start program and that helped us a lot in terms of digital marketing.
CE: Are you profitable? (How much business has the company done so far?) What are the team's future plans?
Shubham Jha: Our organic business growth has made us operationally sustainable in less than 6 months. Keeping this in mind, our future plans not only include geographical but also service based expansion. Laundrize aims to be one stop for all your laundry needs.
CE: Laundry services are one of the hottest stop for startups these days. What are your thoughts about your competitors? How do you plan to maintain an edge over them?
Shubham Jha: This like any other business requires innovation and an urge to risk tapping into unexplored markets. And this is our strategy to beat the competition. We have already entered in to areas such as bulk and B2B service segment. Apart from this we have also made our mark in "Event laundry" segments where Laundrize provides in-house laundry services for events such as weddings etc. In an event we catered at the prestigious J.W. Marriot, Pune we catered to 200 guests and handled 700 garments with our in-house setup. Our superior backend system and a team of extremely dedicated individuals is sure to set us apart from any other laundry service.
CE: Could you share the company's statistics in terms of no. of clients, no. of clients served daily, growth rate per month etc.?
Shubham Jha: We have a customer base of 2500 registered users on our portal. Of these we serve to 30-35 customers on daily basis. We have a regular customer base of 700 Customers.
CE: What are your major learning from your startup journey so far?
Shubham Jha: 
1) That a good team is the difference between success and failure.
2) Before focusing on traction, expansion, branding and marketing, focus on business model, customer satisfaction, and analysis of the problem you are trying to solve.
3) Bootstrap from the get go. Even if you have the money now you won't later on.
CE: Are you looking for investor funds? If yes, what will you be using the funds for? And what is your differentiator in the market?
Shubham Jha: Laundrize is looking for its first round of investors we would be happy to get in touch with any angel or VCs in this who share the same vision as our team. We will be using the investment to scale up our operations in different cities and marketing our product platform. Wide range of services, multiple revenue streams and detailed analysis of our customer's requirements are our differentiators.
CE: What is the most challenging part of being an entrepreneur? What do you love or hate the most about it?
Shubham Jha: The feeling of uncertainty is one of the most challenging part. Its difficult to acclimatize yourself to an environment where the rules of the game change on day to day basis. What I love most is a feeling of accomplishment I get when I talk to our customers after a successfully completed order. Something that I thought of has created actual value for the people.
CE: Any message for our fellow engineers?
Shubham Jha: Engineering teaches you critical thinking. Your specialization is not the only place you can apply this to and this is the biggest asset that you have. 
Note: Only logged-in members of CrazyEngineers can add replies.
Recent updates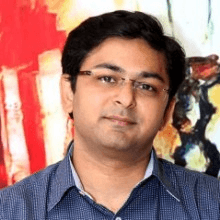 We understood the client's need of going mobile friendly and making solutions that will help save time and money. That is how our direction of being known as one of India's best enterprise mobility solution provider became an aim.

Abhijit Junagade

Winjit Technologies​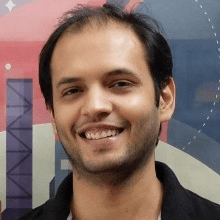 In 10 years, when I go to a hackathon and ask, "Who here has used Postman?" - I want every hand in the room to go up.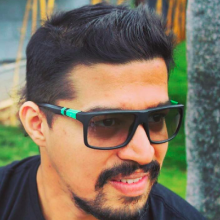 People management, analytical and not emotional driven business decisions is the key.

Abhishek Daga

Thrillophilia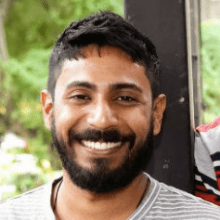 The best way to achieve long-term success is to stay anxious, be super involved in everything that the team does in the nascent stages and keep your eyes on the trophy, even on weekends.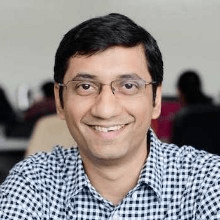 I am happy that we were able to create an online tool that helps people customise their furniture on a real-time basis.

Ajit Shegaonkar

Stitchwood