Civil Engineer Turned Developer Shubham Goyal On How 'Fitard' Helps Users Stay Motivated For Fitness
By - CrazyEngineers • 7 years ago • 19k views
After graduating as a Civil Engineer from IIT Roorkee in the year 2010, Shubham Goyal started working in the O&M department at BHEL. After 3 years there, Shubham shifted jobs and gained more experience in the industry. However, he found his calling in a completely different field ov Android App development. He worked as a freelancer for a while and also worked at MovinCart as a software developer, before taking plunge into the startup world.
In October 2015, Shubham and his friend Pankaj Singh Bora got together to launch their startup - Fitard - a mobile app platform that helps users stay motivated about their fitness routines and goals. The app which is now only available on Android, tracks your daily steps, lets you compete with your friends or family and earn you Fitcoins (or points) which can be redeemed for exclusive rewards.
Completely bootstrapped and going strong, Fitard app has 500+ daily active users and 5000+ app downloads on the Google Play Store. They also have listed more than 25 reward partners.
In this exclusive interview with CrazyEngineers, we got Shubham to share his story. He talks about his early years, why he chose to work on a startup targeted at Fitness Industry, their team, future plans and a lot more. Read on!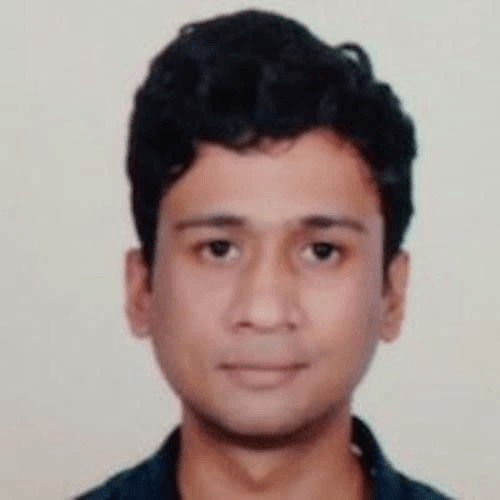 Shubham Goyal, Co-founder - Fitard

CE: Tell us about your growing up years and family background. 
Shubham Goyal: I grew up in the city of Kota in Rajasthan. My father has a small business while my mother is a housewife. My brother and I studied in Kota after which I went on to do my engineering from IIT Roorkee.
CE: How did IIT Roorkee happen? Share any of your experience working as Android Developer.
Shubham Goyal: I believe it was a dream like any other kid would have after passing 12th, but the journey till now has taught me a lot as a person and as an entrepreneur.
I have enjoyed android development. I started learning android after I quit my job as a civil engineer, my first project was a simple utility application to record and manage daily water intake, which finally got published on Google Play.
CE: Why do you choose to work on a startup targeted at Fitness Industry?
Shubham Goyal: Both me and my other Co-Founder Pankaj were fascinated by the opportunities in the health & fitness domain. After doing some ground survey and interacting with the users we realised that motivation is the biggest pain point for people to continue their fitness routines and thus we started working on Fitard in Oct' 15 and launched our Beta product in Jan' 16.
CE: Who are the other people behind Fitard? 
Shubham Goyal: Fitard has a very small team of 4 people as of now. Pankaj who is my other Co-Founder heads the technology, Prashant an MBA from IBS - Mumbai heads the business & partner alliances.
We have a very active mentor, Mr. Puru Gupta (Co Founder & CEO - HealthyWorld) who is a seasoned entrepreneur in the health domain and is acting as a Business & Growth catalyst at Fitard.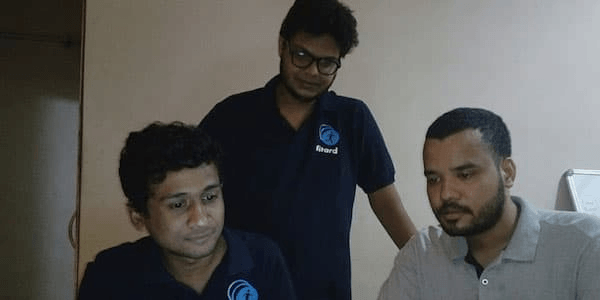 Fitard Team
CE: How Fitard system works? Tell us more about the App.
Shubham Goyal: Fitard is motivating users to move towards a more active and healthy lifestyle by engaging them through competition and rewarding them for their fitness, thus providing a social platform for brands to market their product and services.
The app automatically tracks your daily steps based on which the user can earn points(fitcoins), which can be redeemed for rewards present on the platform.

CE: Why should someone choose Fitard over other fitness apps available in market? Tell us about the major advantages.
Shubham Goyal: Fitard is a fitness rewarding platform which is easy to use. You don't have to start or end your session for tracking, the app automatically tracks your steps. Fitard does not consumes your battery and data too much. A very light application to get rewarded for every step you take.
CE: What are the team's efforts currently focused on ? Where do you see the company two years from now ?
Shubham Goyal: We are currently focussing on improving the product and taking it to a certain level where we can handle large traffic.
We hope to reach the target mass in the next 2 years by taking our product Pan india and want to provide our users with more channels to spend their fitcoins.
CE: Is your company bootstrapped? What is revenue model for Fitard ?
Shubham Goyal: Yes, the company is bootstrapped as of now. We charge our reward partners for marketing, customer acquisition and brand building.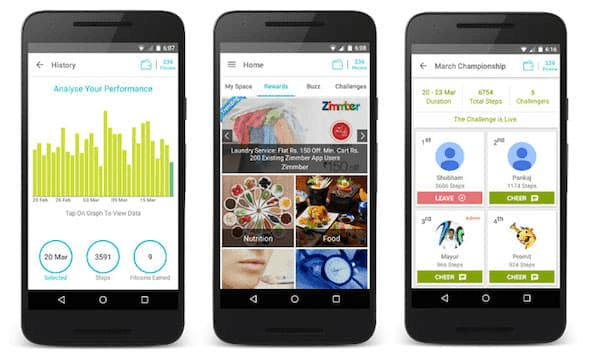 Fitard App
CE: What advice would you give about leadership to entrepreneurs who are just starting out ?
Shubham Goyal: I would recommend everybody to have patience & the right attitude throughout the journey. Enjoy failures & learn from them. Don't give up. Build a strong team and believe in them.
CE: Any message for young engineers?
Shubham Goyal: "It always feels good when you are lost in the right direction."
You can check more about Fitard here -
Note: Only logged-in members of CrazyEngineers can add replies.
Recent updates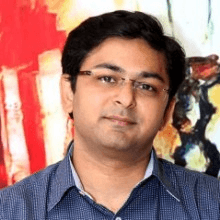 We understood the client's need of going mobile friendly and making solutions that will help save time and money. That is how our direction of being known as one of India's best enterprise mobility solution provider became an aim.

Abhijit Junagade

Winjit Technologies​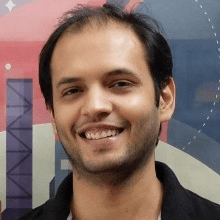 In 10 years, when I go to a hackathon and ask, "Who here has used Postman?" - I want every hand in the room to go up.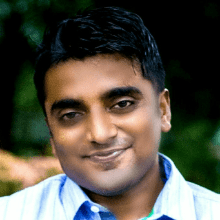 Competencies can be build and nurtured. But right ambition, right motivation and cultural fit is very imp. I will suggest all entrepreneurs in early years to codify it.

Abhishek Ballabh

ExtraaEdge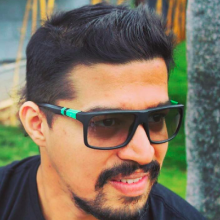 People management, analytical and not emotional driven business decisions is the key.

Abhishek Daga

Thrillophilia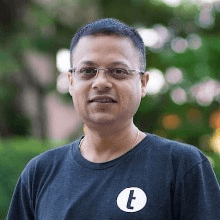 We believe great attitude and the "always be learning" mentality trumps all else and we tend to optimize our hiring for such folks.

Abinash Tripathy

Helpshift