Speaking Walls Co-Founder on growing from a Facebook Page to Comic Cons to a fully fledged startup
By - CrazyEngineers • 7 years ago • 25.7k views
Shreya Dalela is a graduate of Electrical, Electronics and Communications engineering from NIT Silchar (Assam). Always enterprising, she has a number of internships to her name with companies like Delhi Metro Rail, AOL Online India, Bharat Electronics and Jabong. In January 2014, she and her group of friends started Speaking Walls. First as a Facebook Page which quickly became popular as the team started visiting Comic Con events and is now a full-fledged business.

Speaking Walls team operates out of Bangalore and does most of its intern hiring online. The young, vibrant company has a brilliant team of poster designers, artwork developers and has created a range of products including tees, posters and phone covers.

In an exclusive interview with us, we got Shreya to talk about her growing up years, her co-founders, their startup's growth and a lot more. Read on!
Shreya Dalela, Co-Founder - Speaking Walls 
CE: Tell us about your growing up years and family background. 
Shreya Dalela: One thing about my growing up years was that I was a very studious and sincere child and used to get the best grades in school. My parents always motivated me to try out different things so as a child, I remember going for dance, art, baking and basketball classes.
Since I was always good in studies, I was told you should try clearing IIT-JEE entrances. I didn't so I had to settle for so-called second best option, studying in an NIT and I think that was one of the best thing that happened to me.
NIT Silchar (Assam) was an altogether different home for me away from the rushing life of Delhi, where I was born and brought up. My parents were always extremely supportive of me trying out new things, travelling to different places and participating in all kinds of events so in four years of college. I got an opportunity to explore all sides of me, the writer, the photographer, the dancer and finally the entrepreneur.
Speaking Walls as an idea was born in college days only. I come from a family that is very supportive and encouraging and even though my safety remains their top concern since I am a girl, they have never let their doubts and fears come in way of things I want to do with my life. For this, I feel extremely blessed.
CE: What do you remember the most about your NIT Silchar days? 
Shreya Dalela: That is such a hard question because to talk about my NIT Silchar days I will need to write an essay. But to keep it short I will write about the first few things that strike my mind. I remember the winter morning strolls in the beautiful campus, memorable moments with friends that became family, participating in lot of events inside and outside college, starting working on Speaking Walls idea and feeling happy about every single order we used to receive and feeling very inspired to try out new and amazing things every single day.
CE: How did you meet your co-founders (Ipshita Biswas, Anup Datta and Nitish Rajpurohit). How did the idea of creating a poster design venture came to your mind?
Shreya Dalela: We were all friends from before and we were all in same branch. Nitish was senior and rest of them batchmates. When I shared the idea with Ipshita, Anup was the first name she suggested and Nitish was my best friend in college so everything I used to do, he was a big support. That's how we came together.
Later on Mohit Dave, Koustubh Bhattacharjee, Khushboo Singh and Priyanka Choudhury from same college joined to make the idea a success. The idea came in mind because we felt that so many people wanted posters in college and there was no venture as such that was selling/delivering them in our college. I remember us wrapping first few orders in newspapers with small thank you notes we wrote ourselves and delivering them in college. It was a very nice feeling.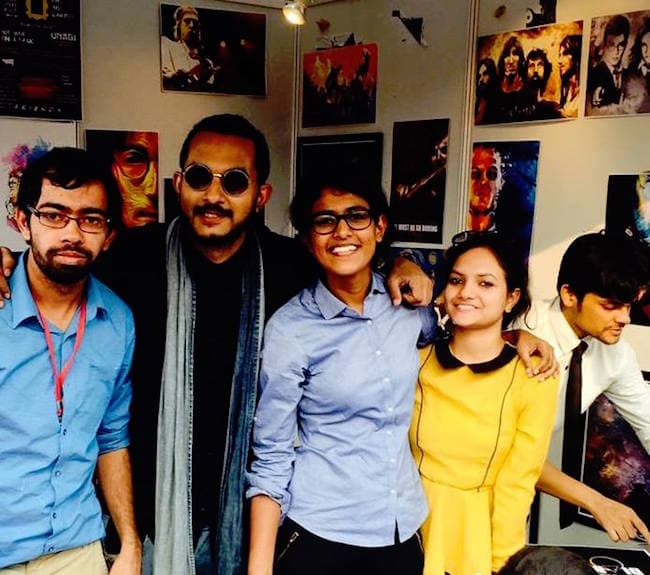 Speaking Walls Team at Delhi Comic Con 
CE: Tell us the behind the scenes story of how Speaking Walls came into existence. What was the motivation? What kind of discussion/research happened?

Shreya Dalela: So from the Facebook page we launched together, we used to take orders from college. Sometimes we used to get messages from people outside college/from different cities and that was the time Amazon had just launched in India so Nitish suggested we set up a store there.

We launched on Amazon on July 2014 not expecting any order at all. When first one came, we had no idea how to ship. Thankfully, Nitish worked out packaging and everything and managed to ship first order. Then slowly orders started pouring in and we realised that this is going to work actually. Nitish was already a graduate so he managed all our shipments along with his brother Kartik. From that day, we have come a long way.

Mohit joined our team and showed us our potential to grow if we develop our own website. We launched our website in January 2015, again not expecting that orders will come in. But we have grown in every single way. Anup has developed himself into one of the best graphic designers who creates iconic works of fanart and artworks. Mohit has proved how website model can work and grow.

We have had some amazing people who have joined us and helped us move a step forward. Shradha Aggarwal helped us realise our potential to do offline wall décor projects using our designing skills. So far, we have done wall décor for Shreevats Goswami, Café Mocha, Kolkata and Design My Cake, Kolkata. Koustubh Bhattacharjee has contributed some amazing designs that have become best-sellers. Bibek Sutradhar has joined us after quitting his job and he has been working really hard to make each of our product listings awesome and assists Mohit with SEO for website.

I on the other hand have shifted roles between what was needed from time to time. From designing to uploading products to managing operations I have done it all and loved the process. Khushboo Singh, Priyanka Choudhury, Tanuja Das and Pritomrit have always helped us whenever we have set up stalls in Comic Cons and other events like Sunday Soul Sante and Video Game Fests.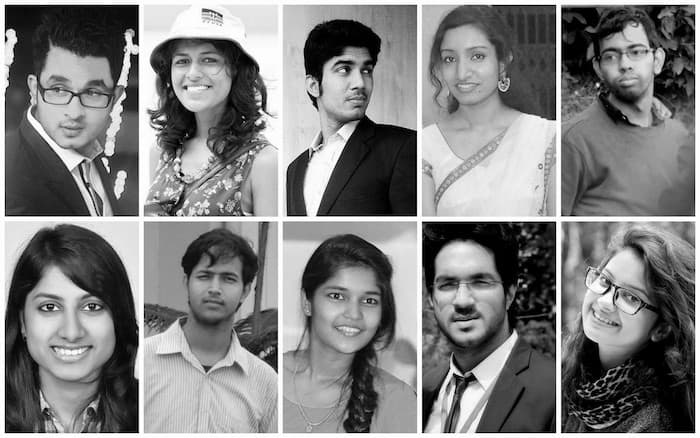 The Speaking Walls Team 
CE: How difficult was it to take your idea off the ground in the initial days? What challenges on technical & management front did you face?
Shreya Dalela:
To take the idea off the ground was not a challenge. To keep it afloat was.
We faced issues with logistics, some of orders suffered from damages and we were young and unorganised when we started off. Time has made us realise the importance of having systems in place and being more organised. Every single day, new problems come up, but so far, because we have an amazing team we are handling it really well.
CE: How many different orders do you process daily?
Shreya Dalela: We process about 25-30 orders every day from website and around 50 from other channels.
CE: What are your roles and responsibilities in company? 
Shreya Dalela: My roles include a lot of things. Some of them are managing log of all orders and making sure all of them are getting delivered on time, talking to customers if they are facing any issues, collaborating and talking to vendors, contacting and meeting new artists, handling finances and accounts, writing blogs from time to time and decision making regarding all ongoing matters. My role is more related to task at hand as it is with anyone working in a startup.
CE: Which part of your job do you enjoy the most and find the most trying?
Shreya Dalela: To be true, I enjoy it all. Yes, there are times there is too much work and not enough time or the work is monotonous but whatever the task in hand is, it needs to be done.
CE: What makes Speaking Walls different from similar venture like Happily Unmarried, Chumbak and PosterGully?
Shreya Dalela: All design based enterpises are different from one another. They may sell same products like frames, phone cases and tees but the design is the basic differentiator. We believe that our designs are exceptionally different.
Also, we are doing offline wall décor projects and mentoring young and amateur artists which differentiates us from existing players.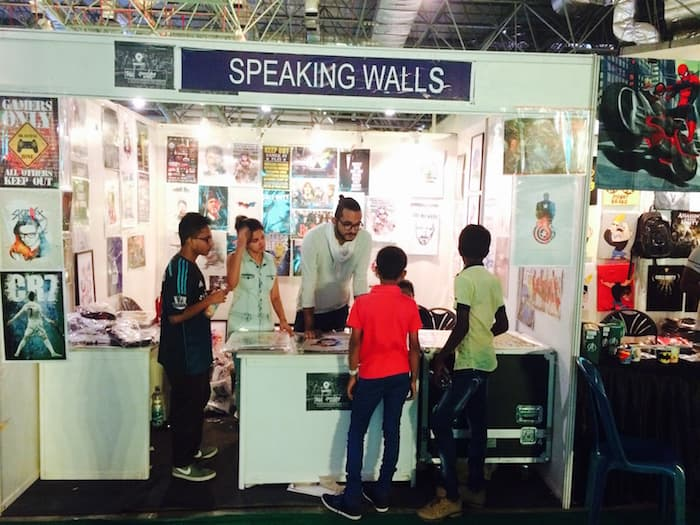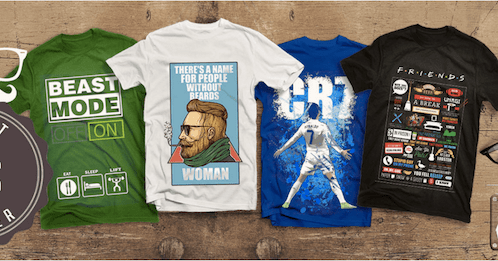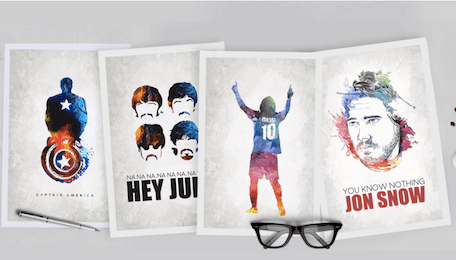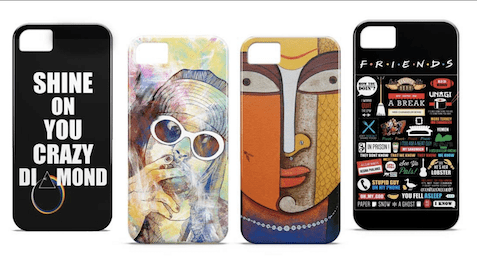 CE: How big is Speaking Walls team at the moment? 

Shreya Dalela: Speaking Walls has four full time members: Anup Dutta, Me, Mohit Dave and Bibek Sutradhar. Nitish Rajpurohit handles operations part-time. Khushboo Singh and Priyanka help in offline stall setups. Shradha handles offline projects from Kolkata.

CE: Which features of the Speaking Walls are you the most proud of?

Shreya Dalela: I am proud of our entire design collection and the wall décor projects that we have done so far. I also like our website very much even though we are working to make it even better every day.

CE: Entrepreneurship is a life changing experience for many. How would you describe your journey as a startup owner so far? How does being an entrepreneur change you?

Shreya Dalela: Speaking Walls has definitely been life changing experience for me. From giving me the courage to quit my job and work on my own thing full time to giving me the realisation that I am building something much more important than me so I have to always put it first and make all decisions keeping the best interests of the company in mind rather than my own. I feel it has made me a stronger, more practical and much better person.

CE: Any message for your readers? 

Shreya Dalela: Start with what you have, where you are and never ever give up.
Note: Only logged-in members of CrazyEngineers can add replies.
Recent updates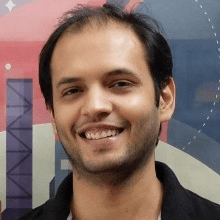 In 10 years, when I go to a hackathon and ask, "Who here has used Postman?" - I want every hand in the room to go up.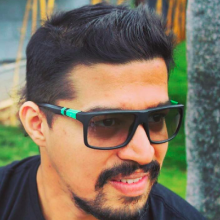 People management, analytical and not emotional driven business decisions is the key.

Abhishek Daga

Thrillophilia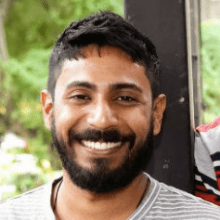 The best way to achieve long-term success is to stay anxious, be super involved in everything that the team does in the nascent stages and keep your eyes on the trophy, even on weekends.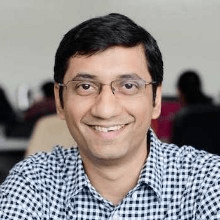 I am happy that we were able to create an online tool that helps people customise their furniture on a real-time basis.

Ajit Shegaonkar

Stitchwood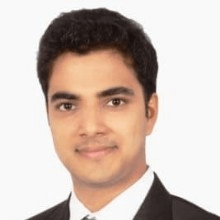 "What makes us unique is the approach and the value we bring on the table - we believe that the people who built the product, are best suited to fix it also."