Diabeto Founder Shreekant Pawar With His First Of Its Kind- Diabeto Device
By - CrazyEngineers • 9 years ago • 30.5k views
Diabeto is a non-intrusive bluetooth supported hardware device that allows the transfer of glucose reading from any Glucometer to any mobile device. The readings are transferred to the Diabeto App on Android platform. The startup company that goes with the same name as the device was founded by the trio - Shreekant Pawar (CMO), Hemanshu Jain (COO) and Amir Shaikh (CEO).
In today's interview we feature - Shreekant Pawar, the startup-guy who has more than 10 years of entrepreneurial experience. He has been closely associated with a number of startups.
Read our conversation with Shreekant to know more about Diabeto, the know-how about financial modeling for any startup and the various challenges Diabeto has face till date.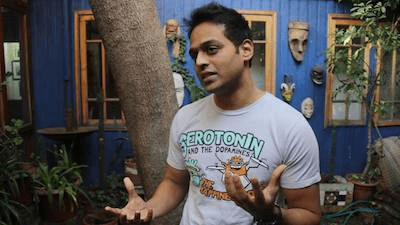 CE: You have been a startup guy all your life. You started with Yousendit.com, then a video animation website, followed by a mobile apps company and then finally Diabeto. How is the experience of starting from scratch every single time?

Shreekant:
Daunting, frustrating, challenging and then satisfying all in that perfect order ?
CE: Diabeto app is free to download but it functions with a Diabeto hardware device. What are the various features of the gadget?

Shreekant: Yes, Diabeto app would be free to download (we haven't launched the app and the hardware yet), the hardware is a transferring device. We couldn't store any data on to the device due to strict compliance with FDA and other healthcare bodies. So right now, the hardware transfers the data via bluetooth and also via IR protocol using an extra hardware jacket.
CE : Diabeto has been included in the Startup Chile Program, a program that attracts early stage entrepreneurs all across the world. How has this helped Diabeto?

Shreekant: Startup Chile was a great learning experience for us. The mentors have given us a valuable feedback and also helped in shaping the product better and moreover has helped in getting the word out to South America, which is a great market for us.
CE:  Diabeto's first product for diabetes has been named after the company's name as "Diabeto" in 2012. Are there any other gadgets in line?

Shreekant: Currently, we have all our energies in getting this product out and making it a complete success. In the future, our focus would be on chronic disease management.
CE:  How did the team (Amir Shaikh, Hemanshu Jain and you) come together?

Shreekant: Amir Shaikh is the co-founder of www.yousendit.com and I was the 5th employee at yousendit.com, we have been working together on many projects since then. Amir has also been an angel investor in my previous startup. Hemanshu and I are childhood friends.
CE:  How did you blend hardware with software? What are the various technological challenges that Diabeto had to face? How did you overcome them?

Shreekant: Hardware and software go hand in hand for our product, hardware is absolutely necessary for data collection and the analysis happens on the application. For us, the challenges arise every day, yes, hardware is hard and working on a hardware in India is great challenge because of long development/production, testing cycles and also due to the costs involved in it. We are trying to overcome them by following total quality practices and agile development techniques.
CE:  Diabeto is a self-funded company. How did you manage your accounts? What is the intended business model?

Shreekant: We invested our own savings. Our business model has many facets. We are working on our hardware API which would allow other mobile application developers and EHR developers to enable to import readings into their application using our hardware. We would be charging per API call to these partners. Also, we are looking for strategic partnerships with Glucometer companies and Insurance companies to distribute our hardware.
CE:  Does Diabeto indulge in direct sales to the customers or only acts as a chip supplier to the bigger vendors?

Shreekant: We primarily are a end user company and would focus more on selling the product to the end user.
CE:  Thank you for your time. Any message for the readers?

Shreekant:
Thanks for the opportunity! I would like to say that startups are hard and seem like a daunting task but I would just say, "Never give up". Keep trying and you will succeed sooner than later.
Note: Only logged-in members of CrazyEngineers can add replies.
Recent updates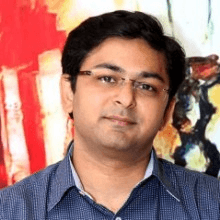 We understood the client's need of going mobile friendly and making solutions that will help save time and money. That is how our direction of being known as one of India's best enterprise mobility solution provider became an aim.

Abhijit Junagade

Winjit Technologies​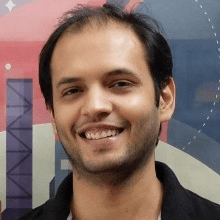 In 10 years, when I go to a hackathon and ask, "Who here has used Postman?" - I want every hand in the room to go up.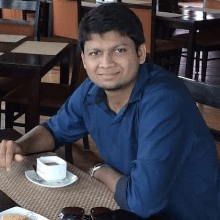 An entrepreneur's life is full of decision points. He shouldn't be afraid of taking wrong decisions.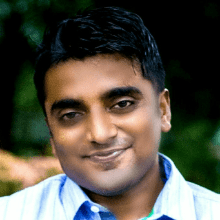 Competencies can be build and nurtured. But right ambition, right motivation and cultural fit is very imp. I will suggest all entrepreneurs in early years to codify it.

Abhishek Ballabh

ExtraaEdge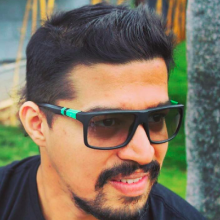 People management, analytical and not emotional driven business decisions is the key.

Abhishek Daga

Thrillophilia