Never stop thinking Kreatively Big" - Shilpa Bhandari, Founder, CRACKERJACK
By - CrazyEngineers • 9 years ago • 41.8k views
CRACKERJACK, like the queen ant is a symbol of leadership, creativity and excellence. Crackerjack is a "multi-disciplinary" communication design consultancy based in Mumbai (India) and offers innovative design solutions through communication design programs. This includes strategy, branding, concept design/development and its implementation-cum-documentation.

CRACKERJACK has been in operation since last three years. Crackerjack was founded in October, 2010 by Shilpa Bhandari.

Read the following interview to know more about Shilpa Bhandari and Crackerjack -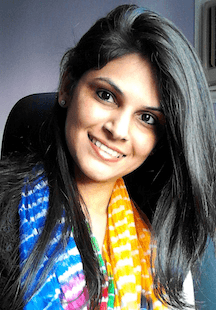 CE: Could you share the details about your product/service?
Shilpa: CRACKERJACK's Communication Design services span across print and web solutions, which includes:
Strategy
Concept development
Visual Identity/logo
Nomenclature
Packaging
BTL/ATL Advertising
Branding
Stationary
Menu design
Brochures
Illustration
Wedding/launch invites
Signage
Publication
Information graphics
Editorial design
Merchandising
App Logo Design
UI Design
Web design and more.
CE: Your tag line says "Nothing's Impossible" How did you come up with this line and how does it reflect in your company?

Shilpa: "Nothing's Impossible" as quoted from Alice in Wonderland… is one of our favourite quotes. There's is so much hope and wisdom in this quote. At CRACKERJACK(CJ), we believe in taking up the challenge/problem and providing an appropriate/ideal solution for it. There are times when the problem may seem both "impassiable" and "impossible". But we also have those times when we turn around and look behind and we have indeed passed something that we thought was impossible. Communication Design problems don't have an absolute right answer. Every design problem comes with a set of conditions and constraints and can have many solutions that are workable. In fact part of what we have to do in forming a design solution is deciding which of these many answers is the best one to apply. We design solutions at CJ. We try to find the best solution when there is no single best solution and we can't really explore every possibility. It can be maddening when you think about it. But, we just don't give up!
CE:  You work for charities and non – profit organisations as a part of giving. What are your core values?

Shilpa: We have not been able to do as much, as we want to do. Nevertheless, whenever there's an opportunity to work/collaborate with non-profit organisations, we take it up with full sincerity. We are also inclined towards helping companies with their CSR activities by meeting their communication design needs, at subsidised charges. CJ can definitely make a difference by putting the right message across to the target audience. We aim to raise the profiles of the voluntary, charity and non-profit organisations through our design services, giving them the freedom to concentrate their time on project delivery.
CE:  You work for various domains. Can you detail about the same?

Shilpa: The big advertising firms have not been able to cater to SMEs completely, probably because they are already working with big industry players thus leaving them with limited bandwidth and resources for SMEs (or the Indian SMEs cannot afford the fees charged by biggies).
It is also important to understand the mindset of Indian SMEs. Based on our interaction, Indian SMEs are generally reluctant to loosen their purse strings for any brand building, marketing or advertising needs as their dreams are largely "local". However, there are some SMEs who are thinking global and acting local by leveraging the services of firms like ours. As a futuristic firm, we are able to add value by spending a lot of time educating SMEs about the "power of branding" based on a research based approach. Based on facts and case studies, we make them believe that in this competition they need to thrive and not just survive. We try and understand the needs, wants and pain points of SMEs who aspire to be big!
We believe a customized "bundled service" (based on extensive research) at a reasonable price point adds a lot of value in enhancing the brand. Eg, to a SME it could be a combination of "logo, tagline, stationery, etc" and to an individual it could be "customized business cards plus a personalized stylized / classic notepad". So, a customized bundled service could be a combination of any of the services we offer depending on the needs of the client.
At this moment, we are focusing on the following industries – Legal, Retail, Education, SME Sector, Automotive, Chemicals, Pharma & Life Sciences, Non – profit / Social, Financial Services, Insurance, Media & Entertainment, IT & Telecom, Cleantech, Transportation & Logistics, Energy & Utilities, Food & Beverages, Travel & Leisure.
*Crackerjack offerings are not restricted to only SMEs. Infact, SMEs is one of the emerging business lines of Crackerjack. We also work with bigger companies from various industries.
CE:  Right from working with some of the best design studios to establishing your own – how has the journey been?

Shilpa: After excelling in Bachelor's of Fine Arts (Commercial Art) from the University of Rajasthan, Jaipur, I stepped into the world of advertising and graphic design in 2006. In the course of my career, I worked with renowned design studios in Jaipur and Mumbai. In the process, I got trained by stalwarts of the communication design industry. In order to make a difference in the creative world with out - of - box ideas and work, I founded Crackerjack Visual Communication & Design in 2010. To derive best value out of Crackerjack and to add impetus to the business, I completed Post Graduation in Advertising, Marketing and Sales Management from KC College of Management Studies, Mumbai.
Being a senior Army Officer's daughter, I had the opportunity to visit many states in India, study in eight to ten schools due to my father's frequent postings. This "nomadic" lifestyle exposed me to different cultures, traditions, art forms, languages, experiences and creativity. Instead of opting for Science and Commerce, I opted for Fine Arts, which in a way turned out to be a "creative lab", where I could apply my past experiences.
While working with renowned design studios under creative stalwarts, I worked on prestigious projects. It was an enriching learning experience and that's where I earned my spurs. However, I realised many design studios were focusing on big accounts, like, FMCG, Consumer Durables, Hotels, Financial services, etc. Somewhere, start ups, small medium enterprises, Pop and Mom stores, educational institutions, individual experts (like Doctors, Lawyers, Artists, Musicians, Actors, Stylists, Housewives, Sportsman, Insurance Agents) etc were being left out by big design studios. This finding inspired me to serve the "underserved" and / or "unserved" market segment, i.e., both B2C and B2B. Crackerjack call such underserved and unserved prospects / clients of theirs as "star accounts", as they aspire to become big.
CE:  You say "Never stop thinking Kreatively Big". Any suggestions for the today's engineers?

Shilpa:
Never stop learning. Be a learner for life! Whatever you do, be different. I can't think of better suggestions for those who aspire to do something meaningful with their life. If you're different, you will stand out. Just don't give up!
CE:  Did you ever feel you had to face more challenges because you started from a small city like Jaipur?

Shilpa: It's sheer mindset! Everyone needs a place to begin, but everyone's path starts them at a different place. Whether you start from a big city or a smaller one, the "challenge" is and will always be there! And, it's always the struggle that makes the journey more meaningful. Everyone has a start-up at one point, all you need to be given is - a chance. Once your work/solutions start speaking, things get going. Breaking all the barriers, the word spreads. 
The good thing about starting small or from a smaller place is that you stay grounded and value what you have. You're challenged every week to raise your standards, build a better business and offer the best quality services you can to your clients. The right attitude matters!
CE:  Who are your biggest competitors?

Shilpa: We actually do not see other advertising agencies as our competitors as we are targeting a different set of audience as mentioned earlier.
CE:  What is the critical feedback you have got recently, anything that helped you become what you are today?

Shilpa: God has been kind. Our passion for design, openness to learning and hard work keeps us going. Cannot think of a moment where we got criticized for our services. But we do take every feedback positively.
CE:  Thank you for sparing your time for CrazyEngineers. Any message for the readers?

Shilpa: If you have a project you want to recognize, we can help you define your design needs and propose strategic and creative directions. Email us at: info@crackerjackcreate.in or shilpa@crackerjackcreate.in 
You could go through some of our work on www.crackerjackcreate.in
Note: Only logged-in members of CrazyEngineers can add replies.
Recent updates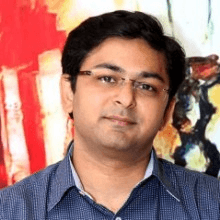 We understood the client's need of going mobile friendly and making solutions that will help save time and money. That is how our direction of being known as one of India's best enterprise mobility solution provider became an aim.

Abhijit Junagade

Winjit Technologies​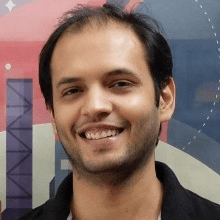 In 10 years, when I go to a hackathon and ask, "Who here has used Postman?" - I want every hand in the room to go up.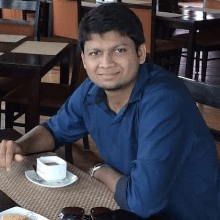 An entrepreneur's life is full of decision points. He shouldn't be afraid of taking wrong decisions.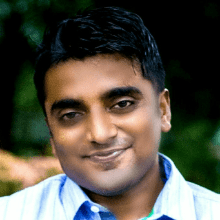 Competencies can be build and nurtured. But right ambition, right motivation and cultural fit is very imp. I will suggest all entrepreneurs in early years to codify it.

Abhishek Ballabh

ExtraaEdge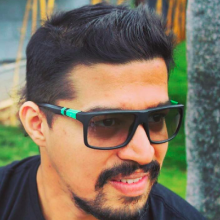 People management, analytical and not emotional driven business decisions is the key.

Abhishek Daga

Thrillophilia