"Our major strength is our product and our team."- Shikhar Saxena​, Co-Founder , Zaffingo
By - CrazyEngineers • 7 years ago • 49.6k views
Zaffingo is India's first and only online yearbook making website. This startup has designed the website and its various book templates and have also created various posters and videos as a part of branding. Zaffingo was co-founded by Shikhar Saxena and Tathagat Lokhande earlier this year.
Shikhar Saxena is currently pursuing B.Tech. from Indian Institute of Technology - Guwahati batch of 2012-2016.
Read the following interview to know more about Shikhar, Zaffingo and the team behind this startup. We got to know about Shikhar's advice to college students who wish to start-up with something of their own, how he manages studies and work pressure, how did they gather the initial funds required to start-up and a lot more! Read on!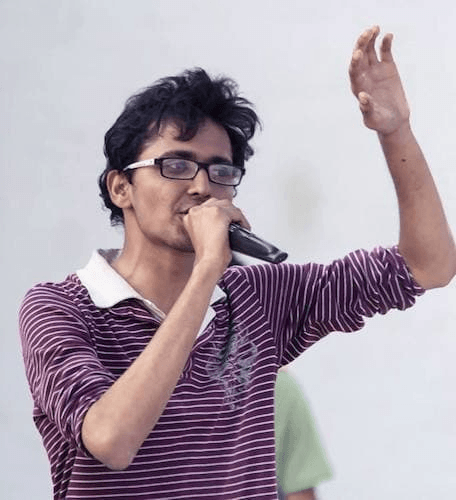 Shikhar Saxena

CE:  Hi Shikhar. Could you tell our readers something about Zaffingo that is still unknown?
Shikhar: We've been lucky enough to get some good media coverage in a short time, and there's not much about us that is still unknown, except for the fact that it took us nearly 7 months to build our initial product. It was worth the effort though!
CE: Zaffingo was launched in February earlier this year. Were you associated with any other start-up prior to this?
Shikhar: Although I'm still in my pre-final year, I had the opportunity of working for Wishpicker as a developer intern at the end of my sophomore year. Started by two IIT-D grads and acquired by Snapdeal recently, it surely was a great learning experience for me, exactly what I needed before starting by own venture.
CE:  You are in third year of engineering. How do you manage studies and work pressure?
Shikhar: I could give a diplomatic answer here, but a one night study is just enough to maintain a 6+ CGPA here in IIT Guwahati. The work pressure is definitely something that worries a lot of student entrepreneurs, but I feel there are a lot of positives of starting up in college itself, and that is what drives me personally. One should definitely be good at handling work pressure if he's looking to start-up in college. Time management is the key to everything!
CE: What will be your advice to college students who have an idea, wish to start-up with something of their own, but are scared of curricular courses?
Shikhar: If you're dedicated enough, my advice to you would be to start and not look back! If you're doubtful about starting up, then better NOT start-up! You should be ready for a challenging journey ahead and willing to take the risks. Your grades shouldn't matter that much to you if you've already taken the leap forward. If they do, you can probably look to gain some industry experience and then start-up, which has both positive and negative aspects to it. Also, take your time to finalize your idea. Don't just start-up because you think you've found a great idea and it will go viral. Do proper analysis and only then decide whether the idea is feasible and profitable in the long run. Once you know what you're doing, work your ass off and try to launch the product as soon as possible. There will be plenty of time to improve it later and things will ultimately fall into place.
CE: Who else is involved with you at Zaffingo?
Shikhar: Zaffingo was started by me and my friend Tathagat Lokhande, another pre-final year student here at IIT Guwahati. We were soon joined by two designers from IIT Guwahati itself, Charmie Kapoor and Chinmay Anand. So we're a team of 4 at present!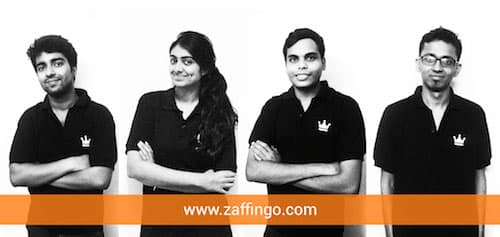 Zaffingo Team
CE: In just one month of existence, Zaffingo has gained a lot of attention. Where do you plan to see your yourself and Zaffingo two years down the lane?
Shikhar: We're overwhelmed by the response we've got in a very short span of time. The expectations from us are very high now, and our entire focus is on improving upon our products and services, and then expand all across the country. Two years down the lane, we'd love to see ourselves as a one-stop yearbook solution for each and every college in the country. We are also working on introducing more features on our website to gain a larger audience, apart from graduating students.
CE: How did you gather the initial funds required to start-up with Zaffingo? What are you funding plans?
Shikhar: We're self-funded as of now. Our initial capital is negligible, and we'd continue to improve upon our product for a few more weeks before we go for our first round of funding. We're currently in a very young stage, and our concept is very new to this country. We're experimenting with a lot of things, and working to make our product even better. We're already in talks with a few VC firms, and will raise our first round of funding in a few months time.
CE: What are the various challenges you faced in setting up Zaffingo?
Shikhar: Since the concept is new to India, our major challenge was to make the entire website extremely user-friendly and self-intuitive, so that thousands of users can create their book on our site without having to worry much. Our designers have done a commendable job to deal with it, coming out with a UI that has made the entire book-making process as simple as anything.
CE:  Which three adjectives describe your strengths? Your weaknesses?
Shikhr: 
Our major strength is our product and our team. The fact that we're college entrepreneurs is another advantage for us. I won't really call it our weakness, but we still have to gain a lot of experience. That however, can only happen with time.
CE: Thank you for spending time with us. Any message for our readers?
Shikhar: If you're willing to start-up, tell it to yourself loud and clear that you want to do it and don't look back. 'Nobody who ever gave his best regretted it.' Also, if you're graduating from college, don't forget to create your college yearbooks from Zaffingo!
We're India's first and only yearbook making website ?
Note: Only logged-in members of CrazyEngineers can add replies.
Recent updates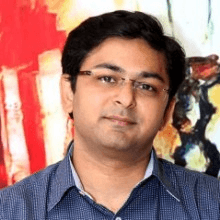 We understood the client's need of going mobile friendly and making solutions that will help save time and money. That is how our direction of being known as one of India's best enterprise mobility solution provider became an aim.

Abhijit Junagade

Winjit Technologies​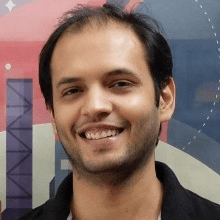 In 10 years, when I go to a hackathon and ask, "Who here has used Postman?" - I want every hand in the room to go up.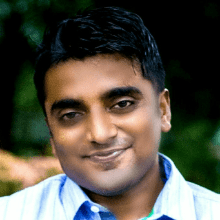 Competencies can be build and nurtured. But right ambition, right motivation and cultural fit is very imp. I will suggest all entrepreneurs in early years to codify it.

Abhishek Ballabh

ExtraaEdge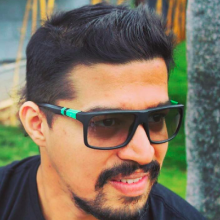 People management, analytical and not emotional driven business decisions is the key.

Abhishek Daga

Thrillophilia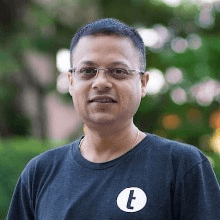 We believe great attitude and the "always be learning" mentality trumps all else and we tend to optimize our hiring for such folks.

Abinash Tripathy

Helpshift