"Stop thinking, take a plunge and worry about learning while you run." - Shiju Radhakrishnan, iTraveller
By - CrazyEngineers • 9 years ago • 45k views
Founded in 2011 in Bangalore by Shiju Radhakrishnan, iTraveller is an ERP platform for travel agents who are managing destinations. At iTraveller, users can configure their company in just 15 minutes and start taking bookings. iTraveller's automated platform helps the user manage bookings, payments, hotel reservations, client management and inventory management. iTraveller is believed to be the world's first 'Social ERP on Cloud' for tourism industry.
Shiju Radhakrishnan has completed his B.Tech in Mechanical Engineering from Mar Athanasius College of Engineering, Kothamangalam in 2002. Shiju then went to SP Jain Institute of Management & Research, Mumbai in 2008.
In an exclusive interview with CrazyEngineers, Shiju talks about iTraveller, their team, their financial backers and what keeps them inspired. Shiju also discusses what made him take the plunge to startup on his own with iTraveller after working for various companies like Wipro, Cognizant, etc. and presents his views about the Indian IT industry.
Read the following interview to know more.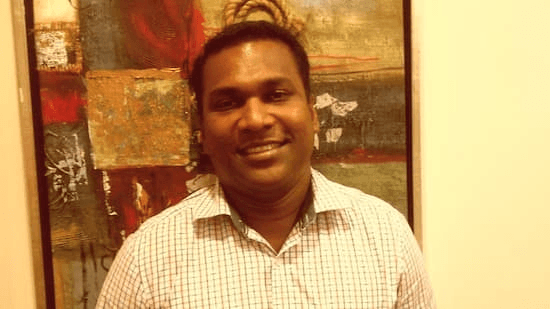 Shiju Radhakrishnan
CE: Could you please tell our readers more about iTraveller?
Shiju: In most of the Asia and other yet to mature markets, vacation planning, the booking and the fulfillment of the same, by the travel companies are completely managed on a manual mode ever since the industry has started. iTraveller is an effort to automate the end to end process flow of holiday planning value chain. Our platform is a cloud-based application, which allows travelers plan their holidays online, select the destinations, hotels, transportation mode etc and book. We call it Planner - which is an online customized holiday planning application (the first of its kind, launched in Jan, 2012).
The process of fulfillment of the holiday bookings occurring on the platform is enabled through a network of suppliers, who are native tour operators from the respective destination. These suppliers are powered with iTraveller's technology platform, allowing them to automate their sales, hotel bookings, ground handling and other operational activities. The end users get to experience a superior vacation experience and consistently uniform service quality.
For instance, anyone who wants to plan a trip to Kashmir, India gets to plan it by choosing the destinations she intend to visit, the hotels of her choice, mode of transfers, inclusions etc, which he gets to book, dynamically, by comparing the prices of multiple suppliers features. Due to bundling of services (hotels+transportation+activities), the pricing will always be competitive for the travelers, comparing with separate booking of each component elsewhere.
CE: What was the source of inspiration behind iTraveller? How did the team come together?
Shiju: The original founding team behind iTraveller doesn't belong to travel or holidays industry. However, the team was inspired by the phenomenal manual work behind vacation planning, dependence of travel companies in delivering the services, the shift in consumer behavior with their willingness customize their holidays. 40 million people are working behind delivering holidays, which is almost 7% of the national workforce. However, the contribution towards the GDP is far lower in percentage terms. Our efforts in iTraveller were to automate part of the operations in the industry, enabling travelers to plan and book their own holidays and system takes care of most of the back end operations. Over the 2 years, when more from the industry joined iTraveller, the business model was vindicated further and now we have a solid eco system on iTraveller.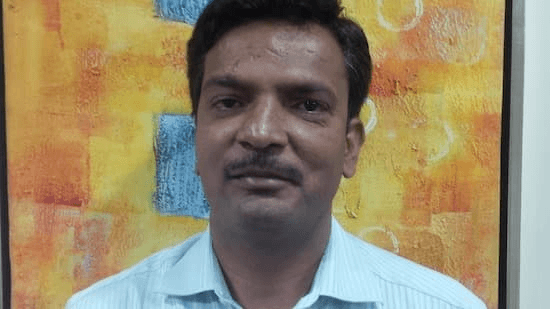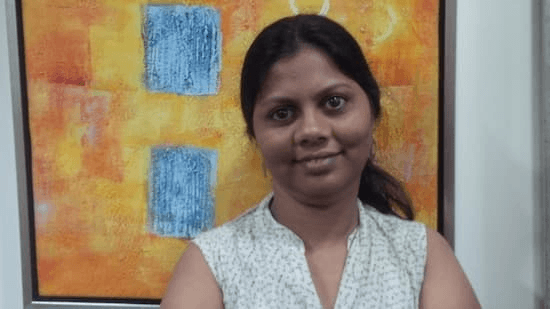 Sanjay Kumar, Chitra Parija and Nishanth Kumar
CE:  You have worked for various MNCs like Wipro, Cognizant, etc. for nearly a decade before co-founding iTraveller. How did you come to know that this is the right time to take the plunge?
Shiju: I believe there is no right or the best time to startup. What matters is only the resolve to startup - earlier the better. So as far as iTraveller is concerned, we believe that we just plunged when we thought we wanted it. However, as far as our industry segment is concerned, probably this is the right time because now we are facing a shift in the industry dynamics, including the fast picking onlinization, increased willingness to pay online, need for automation in the holiday value chain, fast communization of most of the other online travel products etc adds up to it.
CE:  How is iTraveller funded? How do the financial backers define success?
Shiju: iTraveller is angel funded. The angels are based in Bangalore and US and work quite close with us. The angels who have backed us are quite objective in nature and also been exposed to technology product based startups earlier. They understand the nuances of how a product start up attains traction. This helped us focus on building traction in the past two years and now all are delighted to see things shaped up. Having said this, it's not easy to find right investors, who are strategic fit to ones startup.
Definition of success in realistic world is always about the scale achieved, long term market leadership, proprietary innovation that one makes and most importantly the possible returns in the exit which could usually be around 7 to 8 years.
CE: How difficult is it for someone to put together the resources needed to start a new company? What will be your advice to engineers who are to start from Level Zero?
Shiju:
Most of us start with big bang plans, which is also a big mistake. Being engineers, most of us feel that a localized solution/product that we create can change the world.
Unfortunately, this was the case with iTraveller too. However, during the initial few months, we learnt things hard way and were able to tweak things in a progressive manner. The role of mentors are critical in this process of knowing ones mistakes and fine tuning the business model. In our case, we are thankful to those who have helped us with their valuable inputs all along.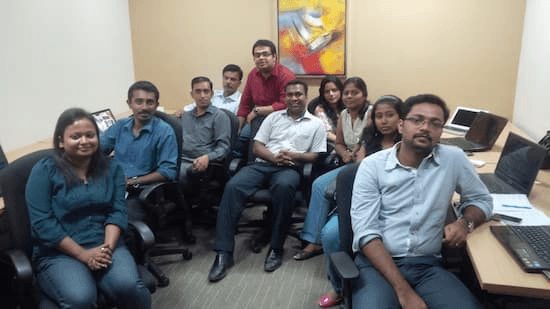 The iTraveller Team
CE: We hear people say that Indian IT is entering into its downward spiral. Do you think there is an iota of truth in it?
Shiju: From experiences of being part of some of the large IT services outfits, there is a changing trend in the way IT outsourcing industry works, compared to a decade back. Established companies in the race have started tweaking their business model to detach themselves from the manpower linear dependency, which could possibly be the right way to go. As far as the IT product based startups are concerned, the story is different and the success of each of them largely depends on the specific business model, the founding team, its execution and so forth. Although in macro economic sense, there will be an impact on startups, for startups, the more important aspect is to see how good they are as a startup.
CE:  Who is working with you at iTraveller? What are your expectations from your team and people who are interested in iTraveller?
Shiju: We are a small team of 10 guys, where 6 of us are co-founders. All of us have come from different parts of the country, with diverse experiences and met in the due course of the past 2 years. The connectivity with the ecosystem of startups helped us finding each other and thereby forming a team. As the one who started it off, I expect all of our team members to converge at one point where the holistic objectives of iTraveller as a team is achieved. Personal priorities are important, but in a startup, work comes first. Anyways, it's only a struggle of initial few years.
CE:  Tell us about an idea that changed your life.
Shiju: iTraveller as an idea has changed the way I was leading my life 3 years back. The certainties of life moved out and uncertainties came in. Boring weekends disappeared where Friday evenings looked like Monday mornings. In that sense, the past 24 months look more like a long day.
CE:  What is your message to engineers who want to change the world for better?
Shiju:
Stop thinking, take a plunge and worry about learning while you run.
Note: Only logged-in members of CrazyEngineers can add replies.
Recent updates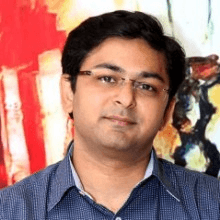 We understood the client's need of going mobile friendly and making solutions that will help save time and money. That is how our direction of being known as one of India's best enterprise mobility solution provider became an aim.

Abhijit Junagade

Winjit Technologies​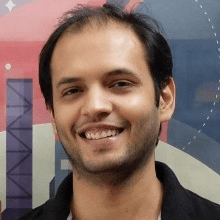 In 10 years, when I go to a hackathon and ask, "Who here has used Postman?" - I want every hand in the room to go up.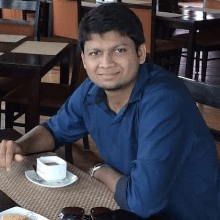 An entrepreneur's life is full of decision points. He shouldn't be afraid of taking wrong decisions.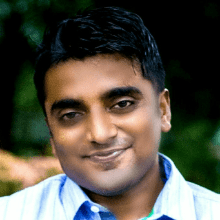 Competencies can be build and nurtured. But right ambition, right motivation and cultural fit is very imp. I will suggest all entrepreneurs in early years to codify it.

Abhishek Ballabh

ExtraaEdge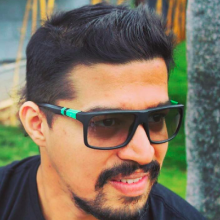 People management, analytical and not emotional driven business decisions is the key.

Abhishek Daga

Thrillophilia