"When you do something you love to do, you remain happy" - Sharad Kumar, Co-founder, Fashionove
By - CrazyEngineers • 8 years ago • 31.2k views
Fashionove.com is a Fashion & Apparel Company founded by Sharad Kumar and Tanushree Khandelwal in the year 2014. Fashionove aims to provide a holistic service of fashion information and reviews along with e-commerce to enable consumers to buy the best product which need not necessarily be a brand. Their mission is to give the consumers a wider range of options in terms of quality, product and price.
Sharad Kumar completed engineering in Information Technology from Delhi College of Engineering in the year 2009 and later went on to get his PG degree from MICA, Ahmedabad. Sharad then worked as an Online Marketing Analyst with TenMarks Education and as a Digital Marketing Manager with Lux Industries Limited prior to starting up with Fashionove.
In an exclusive interview with CrazyEngineers.com, we got Sharad to talk about his experiences at Fashionove, what made him quit his job and start-up with Fashionove, his co-founder Tanushree Khandelwal, how has Fashionove impacted his personal life and relationships, initial days at Fashionove - funding and hurdles and a lot more. Read on!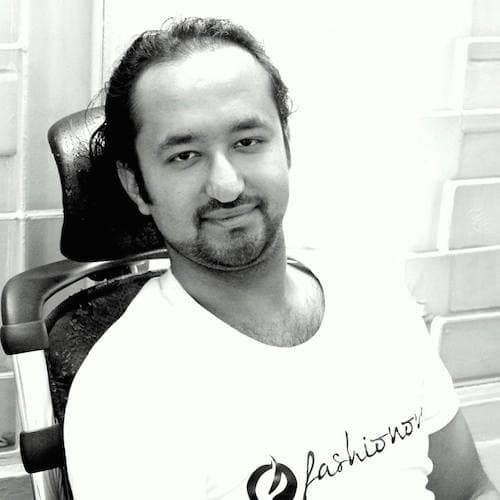 Sharad Kumar
CE:  Hello Sharad. Could you give our readers a brief overview of Fashionove?
Sharad: Fashionove.com is conceptualized to be a one stop fashion destination. It is a city-wise fashion boutiques/stores discovery, reviews, ratings and e-commerce portal. For fashion boutiques, Fashionove provides a platform to reach to their targeted customers and hence increases their online visibility. For customers, it helps them in discovering new fashion boutiques and products in their city near their home along with an option to buy online.
CE:  How did you get in touch with Tanushree Khandelwal, your co-founder at Fashionove?
Sharad: Tanushree and I met at MICA and have been friends since then. She is a fashion zealot and I am an internet technology enthusiast, we realised it was a good combination to come together and start fashionove.com!
CE:  What was the least interested reaction when you discussed about Fashionove with your family/friends/network?
Sharad: As a matter of fact, my family has been extremely supportive of my decision. My friends have all been extremely encouraging and supportive and in some ways helped me a lot with fashionove. I got married last year only and my wife is the biggest source of inspiration and confidence to me. I think people around me have been really nice and supportive!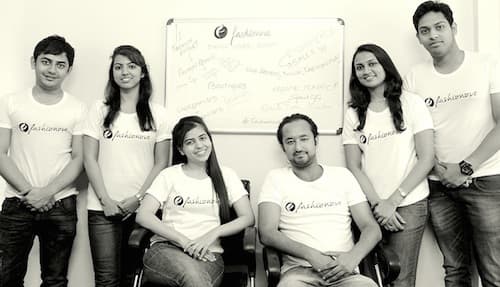 The team at Fashionove
CE:  How has Fashionove impacted your family, social life, or relationships?
Sharad: When you do something you love to do, you remain happy. When you are happy, people who love you are happy. I think everyone around me is happy and satisfied with what I am doing as they see me enjoying what I do! I have started getting a lot of attention for sure in my social circle as I am probably the only person NOT pursuing a regular job and doing something of my own!
CE:  What were your initial few days hurdles, workload and funding like?
Sharad: In a start-up, everyday is a hurdle. Every day is a struggle to make things bigger than the previous day. The workload is huge but we love it as I have always believed that it's a good problem to have! We have been self-funded till now and are seeking funds for further growth.
CE: Please describe your first sale/customer.
Sharad: We really don't have any cute or 'aww' story for our first customer! Our first customer was from Kolkata only and bought a saree. We processed the order and never received any complaint. I take that as a compliment!
CE:  Please tell me something about you that most people don't know.
Sharad: I think I am pretty transparent with my work and feelings so people around me know pretty well about me!
CE:  What is the toughest decision you made this year? Has it helped Fashionove in any way?
Sharad: Not this year but last year when I left my job to start working full time for Fashionove. Though it was toughest but was necessary. We built fashionove in the scheduled time which I think would not have been possible had I not left my professional job. So that way, I think it helped Fashionove.
CE:  Out of 100 random people, where would you rank yourself in terms of your intelligence? Why?
Sharad: I consider myself really really smart! So till the time I am proved otherwise, I believe I am the smartest among any number of people!
CE:  Thank you for your time. Any message for our readers?
Sharad: We are building something new and something better. So stay tuned as something big is coming very soon! Also we are open to criticism and suggestions so please if anything you think that can be implemented to make fashionove better, please let us know!
Note: Only logged-in members of CrazyEngineers can add replies.
Recent updates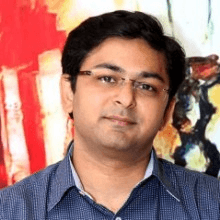 We understood the client's need of going mobile friendly and making solutions that will help save time and money. That is how our direction of being known as one of India's best enterprise mobility solution provider became an aim.

Abhijit Junagade

Winjit Technologies​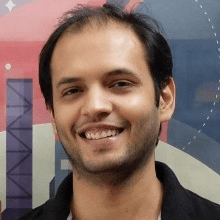 In 10 years, when I go to a hackathon and ask, "Who here has used Postman?" - I want every hand in the room to go up.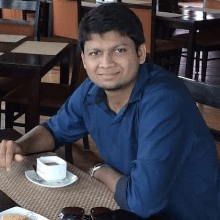 An entrepreneur's life is full of decision points. He shouldn't be afraid of taking wrong decisions.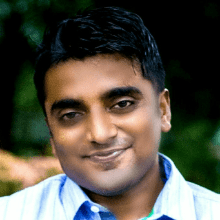 Competencies can be build and nurtured. But right ambition, right motivation and cultural fit is very imp. I will suggest all entrepreneurs in early years to codify it.

Abhishek Ballabh

ExtraaEdge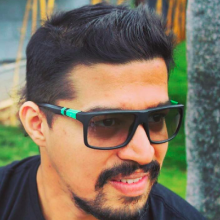 People management, analytical and not emotional driven business decisions is the key.

Abhishek Daga

Thrillophilia