PParke Co-Founder Shampa Ganguly To Help You Find The Nearest Parking Spot
By - CrazyEngineers • 8 years ago • 38k views
PParke app is the brainchild of the folks behind Pristech Analytics, a startup founded in August 2013 by husband-wife duo Pritam and Shampa Ganguly. Designed with an aim to remove the pain of finding the nearby parking spot, the PParke app is now operational in Bangalore, Mumbai and Delhi. The app is free for download on Android and iOS devices. Users can view parking availability, distance from your car to the spot, waiting queue at parking facility as well as pricing information. The next time you drive to a mall in Bangalore, you can use the PParke app to save a parking spot.
Pristech employs predictive analysis methods to figure out the optimised cost effective solutions that can help a company take strategic decisions to avoid stagnation in business and predict consumer buying behavior. The company is incubated at NS Raghavan Centre for Entrepreneurial Learning (NSRCEL) at IIM Bangalore.
We got in touch with Shampa Ganguly, the Co-Founder at Pristech Analytics to know her entrepreneurial journey so far. Shampa has more than 10 years of experience mostly in the automotive & service industry. She is an alumnus of IIM Bangalore.
On asking about her her work behind-the-scenes that has made her a better leader. She replied:
I am still learning to become a better leader ?
Read on to check out her answers to our interview questions.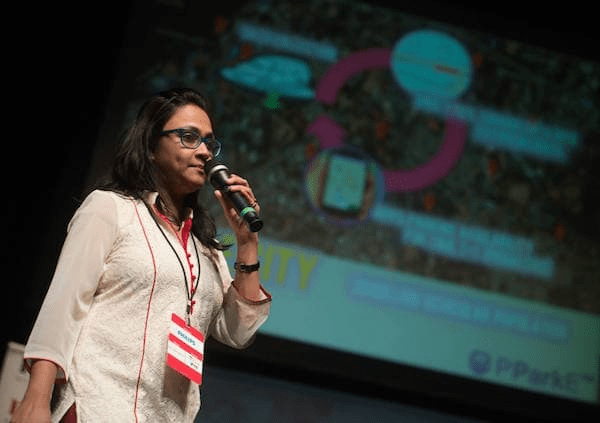 Shampa Ganguly, Co-Founder - Pristech Analytics 
CE: Tell us about your growing up years.

Shampa: I come from Kolkata where I did my schooling and college. As a kid, I was more involved in music and sports activity than academics. With time passing by, I took my engineering (REC) and management program(IIMB) seriously and did decently well. I work predominantly in IT space with Mercedes Benz, Target Corporation and Geometric Software for almost a decade before taking a plunge into entrepreneurial journey.

CE: The latest startup anthem sings that you don't need an MBA to startup. How was your experience at IIM-B? How did it help you with starting up Pristech Analytics(PA)?

Shampa: I believe MBA is beyond finance and marketing. Its about realising what you are good at doing. Ofcourse I could have started my venture without my experience at IIM-B but NSRCEL (IIMB innovation centre) gave a wider & better horizon to that journey. I am happy & grateful for that.

CE: How did Prishtech Analytics come into existence?

Shampa: Pritam is a friend and a husband and we collectively founded PParkE (powered by Pristech Analytics). But the actual idea clicked in a strategy classroom at IIM. It was a realization during my program at IIMB and the zeal to do something different, innovative that can improve quality of life in cities.

CE: Tell us about your experience in building, deploying and advertising the PParke app. 

Shampa: Initially Pritam and I were developing the product/solution and then starting delegating to team members whom we added subsequently. Finding a customer to deploy was also pretty easy for us and we never really spent much on advertising. It was more word of mouth.

We are extremely focussed on scaling the product and we are 100% committed to that.


CE: What advice would you give to engineers just starting out in the field of analytics?

Shampa: Think & generate useful insights that can actually solve problem and reduce issues.


CE: What are your thoughts about maintaining a work-life balance?

Shampa: I am always working. Never taken a break yet in last 1.5 years.

CE: Tell us about PA's expansion plans. Where do you see the company 2 years from now?

Shampa: We should be present in at least 6 cities including few international cities.


CE: Any message for young engineers or aspiring entrepreneurs?

Shampa: Realise your potential and go for it. Hard work, dedication always pays off ONE DAY.
Note: Only logged-in members of CrazyEngineers can add replies.
Recent updates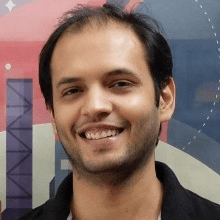 In 10 years, when I go to a hackathon and ask, "Who here has used Postman?" - I want every hand in the room to go up.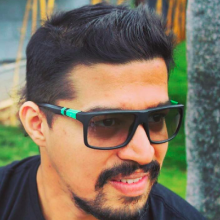 People management, analytical and not emotional driven business decisions is the key.

Abhishek Daga

Thrillophilia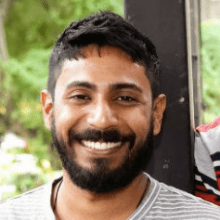 The best way to achieve long-term success is to stay anxious, be super involved in everything that the team does in the nascent stages and keep your eyes on the trophy, even on weekends.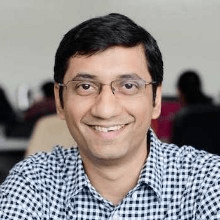 I am happy that we were able to create an online tool that helps people customise their furniture on a real-time basis.

Ajit Shegaonkar

Stitchwood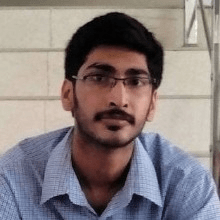 I have learned that just developing a good product is not enough. Marketing and advertising is as important as making a good product.

Akash Shastri

Brainasoft​