Flarepath Founder Saurabh Kanwar On His Crazy Life As A Digital Media Entrepreneur
By - CrazyEngineers • 8 years ago • 23.6k views
An electronics engineer by degree, and a digital media entrepreneur by profession, Saurabh Kanwar is the crazy head who feels that there is nothing else he'd rather be doing, because there's nothing else he is so good at. He candidly says, "If they decide that I'm superfluous, then I'll probably become a professional coffee maker, or become a journalist on a news channel because I have a seriously loud voice."

Having lived the dream of any digital media expert today, being a part of the topmost brands in the media industry, including - MTV Networks, Walt Disney Television, JWT, Channel [V] and Radio City, Saurabh has had vast hands-on experience in the field of sponsorship marketing, content development, brand management etc. After working for close to 15 years, Saurabh realised that corporate life didn't charm him any more and found his calling in the startup world.

With inputs from his friends who showed how he could convert his time spent playing Farmville on Facebook into a professional calling and his supporting wife who is a doctor, Saurabh decided to take the plunge in May 2011 by starting his own venture called 'Flarepath'.

Mumbai-based Flarepath is a startup that offers a wide range of services including managing internet based communities, content & tech solutions for branding & selling, social media strategy & execution, brand management for media & celebrities as well as general marketing management for digitally-driven businesses.

In the last 4 years, Flarepath has worked with top brands in the country and overseas which include - DISNEY-UTV, Youtube, Star, Skybags, Ginger Hotels, ICICI Prudential, Bank Bazaar, Phoenix Malls, VH1, Navneet, Ogilvy (for Diageo, Pfizer), Excel Entertainment, Reliance, Times Group to name only a few.

We got the eccentric 'Star Wars' fanboy Saurabh Kanwar to feature in an exclusive interview with us to talk about his journey so far, his career decisions, life has an entrepreneur, Flarepath and a lot more! Read on!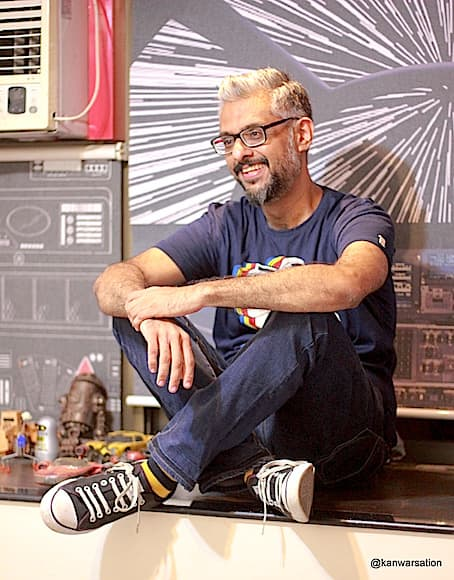 Saurabh Kanwar - Founder @ Flarepath  
CE: Tell us about your family background and growing up years. Does entrepreneurship run in your family or are you a first generation entrepreneur?
Saurabh: My parents' families lost everything in the Partition so we started life with a 'factory reset' kind of blank slate. My dad came from a family of doctors, but medical college fees were out of reach, so he turned to marketing pharmaceuticals. My maternal grandfather was an actual 'Angrezon ke time ke Jailer'. Which also means that my mom literally grew up in jails. She had a chance to see freedom fighters and later, film stars on location.
My older brother is the first entrepreneur in the family, and he ran a fancy desserts business way before there was Instagram to capture his sinful concoctions. I learnt a lot, hanging out in the kitchens, sneaking in spoonfuls of the city's best chocolate mousse.
CE: Why did you choose engineering and the electronics branch? What made you go for MBA from Jamnalal Bajaj?
Saurabh: Engineering was a result of trying to avoid taking the natural familial path towards medicine, even as my Bio/Maths marks left both options open. Electronics was then the 'coolest' stream with the higher cut-offs so it was a vanity decision, and not a good one, seeing how Computers got all the action subsequently.
Even though my college was more classroom driven and a little light on practical application, I ended up enjoying my time in engineering by hovering around the uber geek hackers from Computer Science, and attending every college festival possible. However, I didn't fancy the inevitable end-game which would have been to get into typical entry-level jobs at the emergent ITES giants. So at campus placements, I took up a hardware sales role in Wipro, with a very clear design to get into a top-10 MBA school and dive into marketing. Descending into the circles of hell that are CAT/CET entrance exams, I saw my fancy plans jeopardised by the stubbornly high cut-offs of the IIMs. With JBIMS as the only remaining option, I went into beast mode and managed a Hail Mary.
CE: Tell us about your role in sponsorship marketing at MTV and content development at Walt Disney.
Saurabh: MTV was quite literally the job of my dreams. Surrounded by some of the most creative and smart people in the country, working with humour, music and the biggest brands, we had the ability to think of an idea and then bring it to life. I helped pull together concerts with huge line-ups, saw my name on a Guinness record for the world's longest dance party, got backstage access to international artist gigs, worked on VJ Hunts, and organised campaigns and auditions for a tiny little show called 'Roadies'. It was idyllic, and I still occasionally say a prayer of thanks to the Universe for letting me into that party. It also set me up for life of living, breathing, thinking branded content.
This was a hard act to follow, so it was miraculous when the next opportunity I got was with Disney. I've been a fan-boy all my life, which meant working there was the culmination of a cultural pilgrimage. It also helped that I a 'first in the world' role – Disney is premium/pay TV across the world and India was the first market to have a sponsor driven model. So there was nothing much in the system to go by, which could either be a problem at a legacy brand, or a real opportunity. My boss allowed me to take the cooler option and what resulted was some really thrilling, pioneering work (that also helped make money!). Also, I got my grubby hands on some of that brilliant Disney merchandise.
CE: How was the experience of working as the VP, Content & Communication at Channel [v]? What did you love the most about your job there?
Saurabh: Channel [V] was an interesting counterpoint, the Sith Lord to the MTV Jedi. This was the first role where I was leading both marketing and content programming, and with the tiny budgets we had, the only way to move was with ideas that had real zing, and then leverage the support of the Star TV network. It helped to be around spectacularly creative people, and we had some breakthroughs – in reality TV, campus programming, Bollywood promotions, and the mother of all concerts.
The most fun part was, we ended up doing all kinds of things to save money. Besides the powerpoint and excel and client pitches, I got to do voice-overs for shows and promos, and one of them actually did well and got an international award.
CE: What was your thought behind starting Flarepath? When did you decide that you want to be an entrepreneur?
Saurabh: At some point in TV, the business became driven not by content but by cable network distribution. It appeared that our efforts to do innovative things were futile, since the numbers stayed flat. Just around that time, early digital/social media started emerging. Orkut and Big Adda, and even Yahoo, showed us the true story that the TV rating meters were missing. We had vibrant and powerful communities emerge from shows like Launchpad and Get Gorgeous. And yet, none of the big agencies that Star had on retainer were able to help us make the most of it. The only folks who able to help were a young start-up called Social Wavelength, which grew up to be a giant that is now part of JWT.
I had already been thinking that my time in corporate life was done, and the next move had to be on my own. So when the coin dropped, I realised that my cribs about big agency digital cluelessness were actually an opportunity I should do something about, and I dove right in. Plus, at that time, I thought it would be cool to get paid to tweet.
CE: Who are the other important people behind Flarepath?
Saurabh: My wife had just taken a break from being a doctor to help bring up our two little kids. She heard me babbling about a business around something called social media.
Despite the rational constraints around a young family with a giant home loan, my wife took a gut call jumped in with wholehearted support for my crazy plans.
My old friend and colleague from my engineering days had started a business of his own after a decade of management consulting. He had raised some angel funding for growth when we happened to meet over coffee. I ranted on and on about the power of digital, and pretty much within the hour, he decided that we could work together to make this happen.
Much after inception, a very cool client insisted I meet this one guy "because we thought alike". Prashant turned out to have exactly the same mission, the same values plus a deeply strategic, insightful approach. He has become a rocket engine to our vision, as well as Flarepath's calm voice of reason.
CE: What kind of company did you want Flarepath to become? Has it worked out as you had planned?
Saurabh: I had only my personal exposure to the brilliance of three world-class creative content companies as benchmark for the firm that I wanted to bring to life. So you might say that the bar was set a somewhat idiotically high. But by the power and work of some crazy good people, and the trust of evolved clients, I think we have built a body of work and a brand that is miraculously in line with these asymptotically high standards. Plus, Flarepath has the same make of coffee machines as the ones that we had in Channel [v], so there's that!
CE: Among the various services offered by Flarepath, which ones are you the most proud of? What makes Flarepath unique?
Saurabh: The sum total of all our efforts have resulted in a marketing practice that doesn't rely on throwing cash at a brief. After all, the 'social' in social media is about relationships – which help fuel communities of passionate, engaged folks willing to listen to your eventual sales pitch.
In fact, in trying to demo that to clients, we built exactly such effective communities for ourselves: with Visual Disobedience, around indie art; and Okay Potato, around music and pop culture. The creators in these collectives have been able to work with brands as diverse as Vans, Lakme India Fashion Week, Itzcash and the Mumbai Police to unlock the power of good content that builds conversations and ultimately delivers business and marketing in cost effective ways. These communities have become our calling card at client meetings.
We would also like to be remembered for our office parties, and the absence of cubicles, dress codes or minimum personal hygiene requirements.
CE: What is the one 'crazy' quotient about your personality that has helped you run this startup?
Saurabh: Around the time I started Flarepath, a doctor helped give a clinical label to the specific set of behaviours that folks around me know me for – I have adult attention deficit disorder. That diagnosis merely institutionalised the best part of me: the ability to look at everything from an 'interestingness' perspective, including our daily work output, corporate culture, even hiring.
In a world where our job is to be creative a hundred times every day, it is most often my most effective hack on reality.
Plus it gives me the licence to behave oddly in meetings and get away with it. And wear violently colourful socks in formal settings.
CE: How would you describe your transition from being an employee to an employer? What are the perks of being the boss?
Saurabh: The simplest way to describe the transition is in the phrase, "Be careful what you wish for, because it may come true". As an employee, you want to have more independence in addressing challenges, and as entrepreneur you get a lifetime supply of challenges and the solitary responsibility to take them on.
As a boss, though, I have the luxury of taking credit for the hard work of my kick-ass teammates, and wallowing in the amazing feeling of being thrown out of client meetings because I'm redundant in the presence of the team.
I also get to steal from everyone's lunch boxes.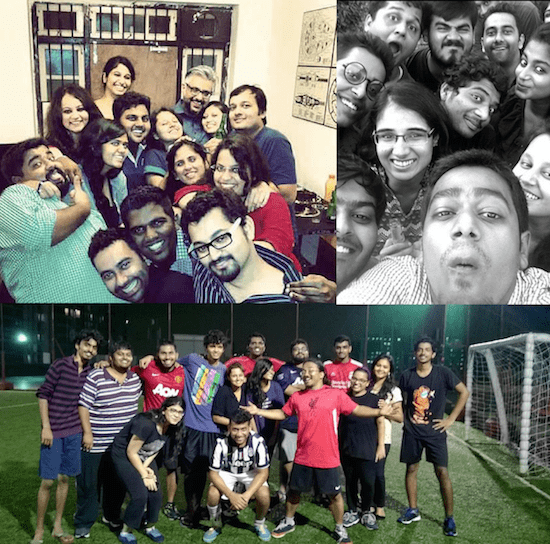 The Equally Crazy Flarepath Team 
CE: What are your thoughts about digital content disrupting the media industry? What kind of innovation should we look forward to?
Saurabh: Well-made stories, such as movies and TV series will never ever go out of fashion, and the smart ones are already evolving to co-opt newer platforms to tell their tales even more interestingly.
But the real disruption is still mostly below the radar, and that is in the return of the individual. Youtube creators, comedians, artists, musicians, geeks and anyone with a passion-plus-knowledge combination are telling their stories every day, like Valmiki and Co once did.
Their audiences all look tiny individually (the AIB/TVF folks are obvious exceptions), but as you piece them together, they are bigger than mid-sized TV channels. The difference is, they have very personal, two-way relationships with their fans. So the power of these community networks is already bigger than the sum of their parts. And we are just getting started.
CE: How involved are you in the hiring process at Flarepath? What does this company look for in a prospective employee?
Saurabh: Our basis for hiring is pretty much like spotting a Jedi. In Star Wars, The Force needs to be strong with you, everything else can be taught. You either have a high midichlorian count or you don't, and you must want to use your power for good.
In Flarepath's version, we measure for a set of values covering entrepreneurship, initiative, positivity, blogger-mindset, and distinct passions or interests. We call that whole thing the Flarepath Quotient (which is FQ for short, so we don't tend to use the short form in polite company). Initially, I would take the final call on each hire, but with experience, the Flarepath Jedis have become better than me at spotting their own. I still do insist on meeting each new family member one-to-one at some point in their on-boarding; primarily so that I won't forget their names. ?
CE: What are the expansion plans for Flarepath? How do you plan to push the boundaries at work?
Saurabh: The time for "gimme a Facebook and Twitter plan, and throw in Instagram" is pretty much gone. Brands' biggest challenge is to feed the content monster every day with stories that are important to both the business and the consumer. We are working on an enduring solution to help solve that problem, based on the power of individual creator-led communities. This has the opportunity to touch everything from Bollywood and celebrities to youth interests and creativity in over fifty themes. Technology will play a major enabling role, which means I can finally justify my engineering degree.
CE: Among the various clients you've worked with, which one has been a memorable experience? Could you share a story of working with a client where you had to do something completely different?
Saurabh: Every client is unique. Difficult to pinpoint one story among the nearly 200 we have worked with – also unfair!
The most 'different' thing we did was while working as Bollywood star Priyanka Chopra's community management team, we worked on her US music debut – essentially the most competitive music market in the world. The power of that fan-base had her trending globally, and she debuted on the Billboard Social 50 ahead of well-established A-listers like Adele and Skrillex. The unimaginably massive scale that the leverage and love of a handful of influential fans can bring, really underlined all that we worked for in social media.
CE: What has been the one biggest challenge behind running Flarepath? How do you tackle it?
Saurabh: Building the best content team in the country is the only way I'm going to achieve Flarepath's goals. And that is perhaps the only challenge. I was blessed with some really great colleagues in our early days. The culture they helped build and the positivity they spread even as they moved on set us up right, and I've had a steady torrent of rock-stars who carry on that flame. To this day, the bulk of our new hires are folks that have been referred by an existing teammate or a Flarepath alumnus.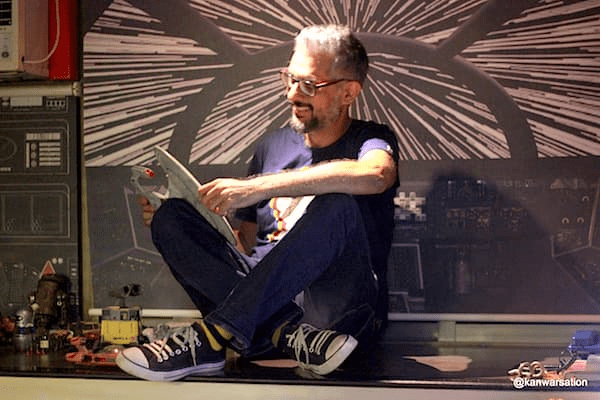 CE: What is the one thing that makes you want to get up and go back to work every day?
Saurabh:
The conversations and ideas that come from living in this mad zoo full of crazy, smart inhabitants is reason enough to zoom back every day. That and the fact that I fear someone will swipe my Star Wars memorabilia if I don't show up.
CE: Any message for your readers?
Saurabh: There has never been a better time to do something you love, get paid for it and become a brand by yourself while doing that. So if there's a dream you've been hanging on to, get up and go. Now. Yes, right now. Go!
P.S. If you're dreaming of being a social media and content marketing firm, please stop. I really don't need any more competition. So this encouragement does not apply to you, sorry about that ? 
Note: Only logged-in members of CrazyEngineers can add replies.
Recent updates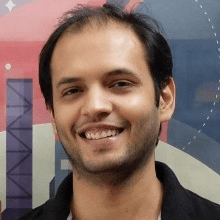 In 10 years, when I go to a hackathon and ask, "Who here has used Postman?" - I want every hand in the room to go up.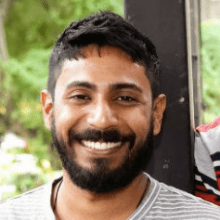 The best way to achieve long-term success is to stay anxious, be super involved in everything that the team does in the nascent stages and keep your eyes on the trophy, even on weekends.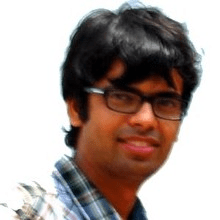 What matters in the long run is how passionate you are about your idea, how much you believe in it, and how well you execute it.

Angam Parashar

ParallelDots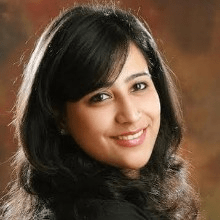 Giving up the comfort of a decent career and a stable income and going to an unknown void was the most difficult thing to do.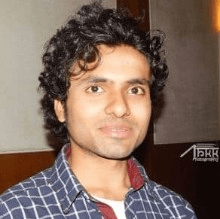 We want to aware people about the benefits of proper organized disposal of waste material can create an impact to their life to the nation and to the environment.

Anurag Asati

TheKabadiwala.com