Rocketium Founder Satej Sirur On Helping Users Learn Anything In Few, Fun Minutes
By - CrazyEngineers • 7 years ago • 26.3k views
Born and raised in Mumbai, Satej Sirur was brought up by parents who were both bankers. In his growing up years, Satej had to move around quite a bit. While it must've been hard to leave behind friends and familiar settings often, those experiences helped him learn how to embrace and even desire constant change.

Satej recalls that his school years were not particularly remarkable. He was neither an ace student, nor a strong athlete and certainly not the most popular kid in his school. Since he never experienced grand successes in his childhood, Satej never thought of himself as being special or unique. Looking back, he credits his childhood years for making him grateful for every success, for not letting either positives or negatives sway him and for helping him stay humble and grounded.

Satej completed his graduation in B.E. Computer Science from R.V. College of Engineering Bangalore in the year 2004. He then worked as a Software Design Engineer at Microsoft and then went on to pursue M.E. in Computer Science from Cornell University in 2008. Post that, he worked as a Software Developer at Amazon for over 2 years and went on to pursue a degree in management from ISB Hyderabad. After getting his MBA, Satej worked with a then budding startup TaxiForSure for 3 years.

In April 2015, Satej decided to quit his job to pursue his dream of becoming an entrepreneur and turning his ideas into reality. He founded 'Rocketium' - a fun, interactive platform that lets a user learn stuff using case studies, quizzes, flashcards, and more. They have developed an advanced game engine that converts plain text into stunning games. Users can learn concepts in a variety of concepts be it product management, marketing, leadership or any topic under the sky.

We got the Rocketium Founder & CEO Satej Sirur to talk about his experience in launching this startup, his motivation, challenges he faced and a lot more. Read on!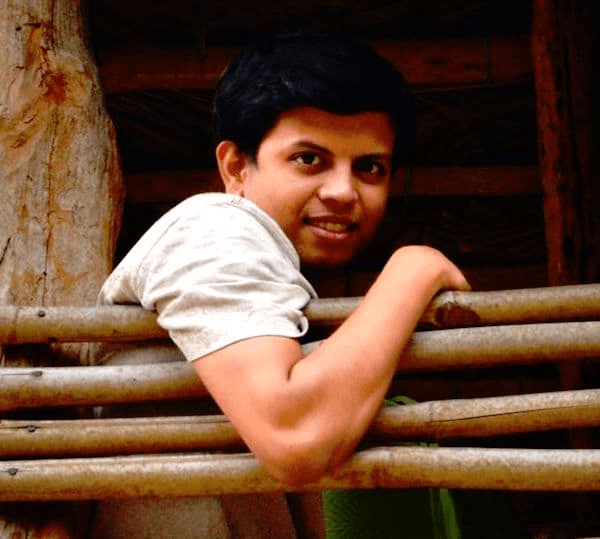 Satej Sirur, Founder & CEO - Rocketium 
CE: Share any of your key experiences working at Microsoft, Amazon & TaxiForSure.

Satej Sirur: Microsoft, Amazon, and TaxiForSure had a few things in common - great teams, big vision, strong execution, and a culture of respect. However, I had a unique experience at each workplace that will always stay with me.
Microsoft was all about platforms - how can we be successful by enabling others to be successful. As my first job, it was instrumental in shaping my thinking about the power of platforms.
Amazon inculcates a deep sense of ownership and responsibility in everyone. It is there that I started thinking of myself as the creator and guardian of my product and not just a coder. This sense of taking up ownership served me well at ISB, TaxiForSure, and now Rocketium.
TaxiForSure taught me too many invaluable lessons to count. It was very satisfying to know that we were not a taxi business but helped connect people and improve the livelihood of drivers. The key experience from TaxiForSure was the regular and engaging interaction with drivers and customers. I learned a great deal about their motivations and needs, which helped us build the right products for them.
CE: When did you decide to quit your job and give a go to the world of entrepreneurship.
Satej Sirur: My first attempt at entrepreneurship was in 2007 when I almost cancelled joining my Master's program at Cornell University. I wanted to build an e-commerce platform connecting folk artists with global customers. I finally decided to go to Cornell, but the passion to start something never went away.
The idea behind Rocketium is from 2005, when I wrote a blog post about using games to learn how to make friends. The idea kept coming back to me over the years. Ten years after I had the original idea, I left TaxiForSure when I was sure that my team was strong and independent. Although it was a tough decision, the TaxiForSure co-founders respected my decision and supported me all the way. This led to the birth of Rocketium in April 2015.

CE: What is Rocketium? What was the motivation behind the idea?
Satej Sirur: Rocketium lets anyone share and discover informative content using interactive formats such as flashcards, case studies, and quizzes. At launch, our website and app will cover startup-related topics such as product management, customer support, and strategy. Over time, we will invite more people to use Rocketium to create and share content in other areas of broader interest.
Our mission is to unlock the world's expertise and make it available and convenient for everyone.
Our lives are very busy and this means that we take very little time to discover new things that might help us improve our personal and professional lives. To solve this, we let users build small capsules of information that let anyone learn concepts and improve themselves in just a few minutes.
Everything in Rocketium is focused on speed and ease of use - sharing information just involves typing text into our Studio, learning complex topics is no harder than flipping through cards.
CE: What challenges on technical & management front did you face while setting up Rocketium?

Satej Sirur: The biggest challenge we faced was in describing what we do to potential users. To the best of our knowledge, there are no large businesses similar to us. This made it very hard for us to describe our product concisely and clearly. For months, even those closest to us had a very different understanding of what we were building. Apart from the technical and management challenges in building something novel, a big challenge is that you have to wait for people to use your product to know what they really think of it.
CE: Whom do you see as your biggest competitor in this area? What do you do to maintain an edge over them?
Satej Sirur: There are no direct competitors who let anyone create and consume interactive content for free. However, if you expand the scope to include other types of content, there are a few very large competitors - Flipboard for links, Medium for blog posts, Pinterest for links, Slideshare for presentations, and Youtube for videos. At this point, we think our edge will be our unique interactive content format that combines reading with game-like interactive elements.
CE: What are your key learnings from this startup?

Satej Sirur: Although it is too early to know if these learnings are good, one thing that clearly stands out is the need to talk to customers. From our early days, we made it a point to speak with different types of people about our product. This helped us define our vision, improve our pitch, and come up with features that people would actually use. Everyone in our team is encouraged to go out and seek user feedback so we are not biased by our internal discussions.
CE: What is the revenue model of Rocketium? Is your company funded?
Satej Sirur: Rocketium is a free product for both creators and users. Our goal is to let anyone create and discover informational content for free. We believe that if users are engaged with such a product, we can open up several revenue channels. Some thoughts are sponsored content, advanced publisher tools, and enterprise products. We are still some ways away from building a fully realised version of our product and so are self-funding. Once we believe we have created a product our customers truly desire, we will look for institutional investors to partner with.
CE: How big is Rocketium at the moment? What are you expansion plans in near future?
Satej Sirur: Rocketium is in its infancy but growing fast. We have launched in limited beta and are rapidly developing features based on customer feedback. For end users, we have a website, Android app, and iOS app. For content creators, our Studio product allows creating and sharing capsules on third-party websites or social media. We have also built deep analytics products for users and creators.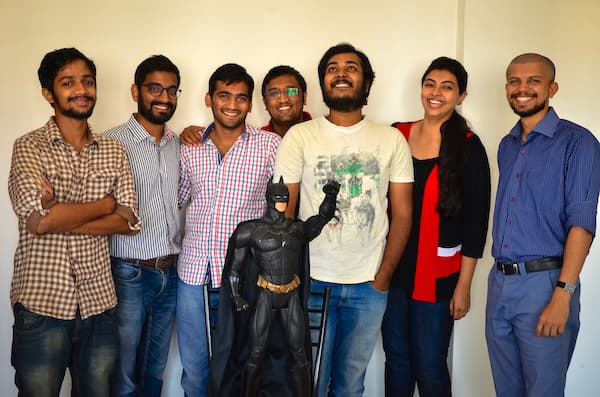 he Rocketium Team 
The early feedback for our products has been very encouraging. We are getting many ideas from customers about where they would like to use Rocketium - quick lecture revision before exams, sharing recipes, training employees before a workshop, interviewing candidates, training taxi drivers, and many more ideas that we had not planned for earlier. Expansion for us would mean picking the right focus area from a large pool of ideas and delivering products that delight customers.
CE: How do you go about reaching out to your target customer base? What are your marketing and expansion plans over the next couple of years?

Satej Sirur: Our current focus is to get great content onto our platform. To this end, we are reaching out to bloggers, businesses, and influencers who are writing in Quora, Medium, blogs, LinkedIn Pulse, Slideshare, and other platforms. Over time, we will expand into other business verticals such as finance and HR and then expand into more general verticals such as lifestyle, travel, and culture.
CE: Entrepreneurship is a life changing experience for many. How would you describe your journey as a startup owner so far?

Satej Sirur: I am lucky to have been a part of amazing institutions that had a phenomenal culture of ownership. At Amazon, ISB, and TaxiForSure, I felt like an owner. That is why Rocketium feels more like a new project rather than a completely new way of working.
The journey at Rocketium has been eventful thus far. I have had a fabulous time interacting with customers, other entrepreneurs, and investors. One big change that I have experienced as an entrepreneur is that in many ways you are back to square one.
No one cares what degrees you have, what companies you worked for, or how senior you were at your previous jobs. Doors do not automatically open for you and people do not want to take your calls with the same level of enthusiasm. You start from scratch, call on old relationships, build new ones, and develop your business brick by brick.
I feel being an entrepreneur changes you by forcing you to lose all the support systems that you relied on and build new ones.
CE: Any message for your readers?
Satej Sirur: Our world is changing faster than we think. We risk becoming obsolete unless we stay humble, open ourselves to new ideas, question our assumptions, and improve ourselves continuously.
Note: Only logged-in members of CrazyEngineers can add replies.
Recent updates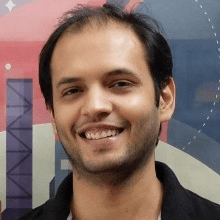 In 10 years, when I go to a hackathon and ask, "Who here has used Postman?" - I want every hand in the room to go up.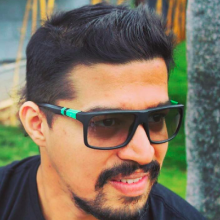 People management, analytical and not emotional driven business decisions is the key.

Abhishek Daga

Thrillophilia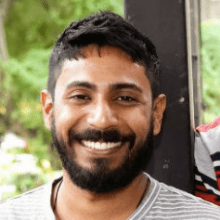 The best way to achieve long-term success is to stay anxious, be super involved in everything that the team does in the nascent stages and keep your eyes on the trophy, even on weekends.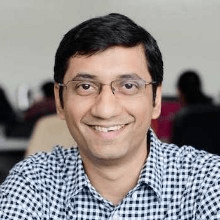 I am happy that we were able to create an online tool that helps people customise their furniture on a real-time basis.

Ajit Shegaonkar

Stitchwood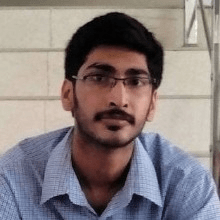 I have learned that just developing a good product is not enough. Marketing and advertising is as important as making a good product.

Akash Shastri

Brainasoft​