"One solution doesn't fit all" - Santosh Gannavarapu,Sokrati
By - CrazyEngineers • 8 years ago • 22.9k views
Sokrati is a marketing and advertising company founded in the year 2009. Sokrati is one of India's leading digital ad technology, paid search and big data analytics firm, with proprietary algorithms, artificial intelligence, and automation at its backbone.
Santosh Gannavarapu completed Computer Science Engineering in the year 2000 from National Institute of Technology - Warangal. Post completing MS in Information Networking from Carnegie Mellon University in the year 2003, Santosh worked with Amazon for almost four years before starting up with Sokrati.
In an exclusive interview with CrazyEngineers.com, we got Santosh to talk about his experiences at Sokrati, his co-founders at Sokrati, the source of inspiration for the team, the importance of post graduation/further studies for any entrepreneur, core values and goals at Sokrati and a lot more. Read on!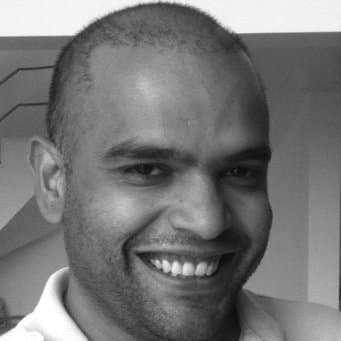 CE:  Hi Santosh. Could you give our readers a brief overview of Sokrati?
Santosh: Sokrati offers One Marketing Platform to Retail & Local vertical. The technology leverages big-data analytics and real-time user psychographics to automate marketing across Search, Social & Display. With over 3,000 marketers on the platform already, Sokrati aims to serve every marketeer of any size, globally!
CE:  How did you get in touch with Ashish Mehta and Anubhav Sonthalia, your co-founders at Sokrati?
Santosh: I knew Ashish from Carnegie Mellon days. We both were doing Masters around the same time in 2003, albeit different programs. We met again in 2006 when Ashish joined Amazon. We together met Anubhav in Amazon. We were in the same group at Amazon called Associates. Amazon Associates is their platform for Affiliate marketing, i.e. driving traffic from third party sites to amazon.com.
So kinda ads is in our blood ?
CE:  What was the source of inspiration for the team at Sokrati?
Santosh: I guess the biggest motivation for all of us at Sokrati is the direct opportunity to influence the growth of our clients. There are few businesses that can proudly say "yes we have impacted the top-line/bottom-line of our clients". And we are proud to be the fortunate few.
I guess we all get up everyday with a smile and rush to work, to help another business out and make money while doing that ?
CE: What are the various services offered by Sokrati?
Santosh: Sokrati offers 3 products to its clients
- Sokrati for Enterprise: Is a full-service product where we offer dedicated support along with our platform
- Sokrati for Local: is a SAAS offering for local businesses to get online and drive leads through digital ads.
- Sokrati for Shops: is a SAAS offering for ecommerce clients using platforms such as BigCommerce, Magento, Shopify, Demandware.
CE: You pursued MS in Information Networking for Carnegie Mellon University in the year 2003. What is the importance of post graduation/further studies for any entrepreneur?
Santosh: MS from CMU gave me the opportunity to work with top companies and above all gave me the chance to get introduced to the co-founders ? I think a degree from a good college helps build a good network and avail good opportunities.
Be that as it may, to be an entrepreneur I guess all you need is a desire to startup! And once you do, if you are good you will figure your way out.
CE:  What one and only one thing an Entrepreneur must have in his/her mind?
Santosh: 
The one thing and probably the only thing is "patience". When one becomes impatient, you would lose sight and make the most trivial mistakes.
CE:  What are your core values and goals at Sokrati?
Santosh: 
Delight every advertiser of all sizes with our technology, products & analytic solutions. Our guiding principles.
Constant pursuit to wow the advertisers
Every advertiser's cent spent feels like it came out of our own pocket
Automation through intelligent technology
Data driven decisions always trump hierarchies
One solution doesn't fit all
Human element to the solution
CE: What is the biggest personal change you have ever made? How has it helped you as an entrepreneur?
Santosh: I don't think I have made a significant change in my lifestyle. I probably have become more wise with spending, thanks to my co-founders.
CE:  How is Sokrati funded? How does the revenue model look like?
Santosh: Sokrati raised a series B recently from Ivy Cap and our Series A investor Inventus also participated in the latest round.
Sokrati has 3 products and our revenue model is either as a retainer + incentive based commissions or subscription fee for our platform. 
Note: Only logged-in members of CrazyEngineers can add replies.
Recent updates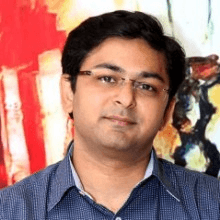 We understood the client's need of going mobile friendly and making solutions that will help save time and money. That is how our direction of being known as one of India's best enterprise mobility solution provider became an aim.

Abhijit Junagade

Winjit Technologies​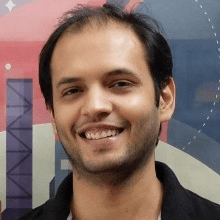 In 10 years, when I go to a hackathon and ask, "Who here has used Postman?" - I want every hand in the room to go up.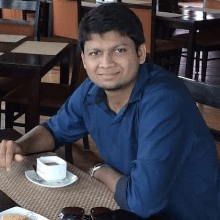 An entrepreneur's life is full of decision points. He shouldn't be afraid of taking wrong decisions.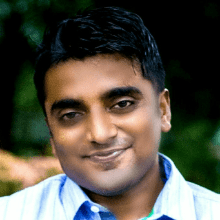 Competencies can be build and nurtured. But right ambition, right motivation and cultural fit is very imp. I will suggest all entrepreneurs in early years to codify it.

Abhishek Ballabh

ExtraaEdge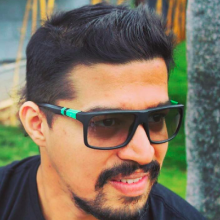 People management, analytical and not emotional driven business decisions is the key.

Abhishek Daga

Thrillophilia