TestInsane Founder Santhosh Tuppad On Doing What He Loves The Most
By - CrazyEngineers • 8 years ago • 51.9k views
His dad a retired a Deputy Director of Sericulture and mother a house-wife, Santhosh Tuppad comes from a family that has travelled a lot across various cities in the state of Karnataka. Recalling his childhood days, Santhosh says, "It was fun-ride as I got exposed to different language accents, different teachers, different environment and more." Santhosh has an elder brother - Sandeep, who now works with him to handle the Mobile Apps Testing & Test Automation division.

After graduating as a Computer Science engineer from Visvesvaraya Technological University (VTU) in the year 2008, Santhosh worked with various organisations such as 3DPLM Software Solutions Limited and uTest in the field of Software Testing before plunging into the startup world. His first venture was called 'Moolya'. Later he went on to become the founder of BangaloreHackers - an online group for people interested in hacking skill, a website called SoftwareTestingNews - that fetches the RSS feeds from various blogs and 'TestInsane' - A Web and Mobile exploratory Software Testing Services company.

With tons of clients under its wings, Bengaluru-based TestInsane is catering to the software testing needs of startups from across the world with the core team focused on doing what it loves the most.

We got Santhosh Tuppad to feature in an exclusive interview with us to talk about entrepreneurship, his motivation, life as a startup owner, their services and a lot more. Read on!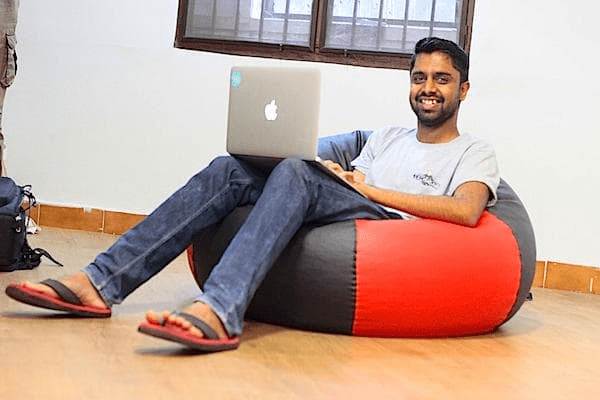 Santhosh Tuppad, Founder @ TestInsane
CE: When did you decide you wanted to be a entrepreneur?
Santhosh: Speaking about entrepreneurship, I never decided to be one. Because my definition of entrepreneur is, "Being happy by doing what I love to". In that way, any individual who does what he or she loves to do is always an entrepreneur. And to be happy one needs to have guts. Comfort and Happiness are two different words and they are not synonyms.
Nevertheless, I thought of founding a start-up after I got bored with the companies that I worked with.
After my graduation I worked with few companies and then made an exit without experience letter and relieving letter in all of the companies I worked with.
I was so bored that I don't wanted to serve notice period. An experience letter cannot tell my experience that I have lived through my feelings and work that I have done.
After that, I co-founded Moolya Software Testing Private Limited in December 13th, 2010. Things were good, but I started getting bored and unhappy with the kind of work people were doing. But, fortunately majority of people liked the work while I did not find happiness in it. After serving Moolya for 3 years, I quit to start something new. That period was when TestInsane came to life.
CE: Tell us more about your other ventures - SoftwareTestingNews and Test Maniac.
Santhosh: Software Testing News is a website that collects blog posts from well known bloggers in Software Testing space. It is like a newspaper which testers can refer to every morning or whenever they want. In simple words, its software testing blog posts aggregator. I developed this before Test Insane to make it easy for testers to find credible data.
On the other hand, Test Maniac was founded by Ajay Balamurugadas & myself and the intention was to create a platform for software testers to come together and discuss on software testing topics. Its a monthly meet-up and one can register at TestManiac. It's a free event and also pizza, beer is free as well. Come, join us and lets learn together!
CE: Who are the key people behind TestInsane? Could you introduce TestInsane team to our readers?
Santhosh: Karthik Kini, Sandeep Tuppad, myself and Srinivas Bharadwaj are the key people who are the believers in the idea of TestInsane which is providing Exploratory Software Testing Services and Test Automation Services for Web and Mobile apps for the customers across the world.
Karthik Kini is a very close friend of mine and I know him for some years now, he is a Web freak and knows to code anything you ask for. He believes that if technology supports us, we are capable of writing any code that works. Karthik handles Web Apps Testing & Test Automation services division at our start-up. He also contributes to open-source community where testers could use our apps in their testing activity and add value.
Sandeep Tuppad on the other hand spent a decade in writing device drivers, programming in C, a Linux freak and more. He loves mountaineering, trekking, cycling and is adventure freak apart from being a passionate coder. He handles Android & iOS Test Automation and apps testing. Also, he is cool guy when it comes to security testing of mobile apps.
Srinivas Bharadwaj - We call him Srini and he is our Sales Bragger. He has been selling since he started his career. Selling gives him a lot of high, and it's all about closing deals for him after he wins them. The adrenaline keeps pumping him as he hunts for new customers & he always keeps sniffing for new opportunities.
The TestInsane team at their Bengaluru Office 
CE: What was the motivation to start TestInsane?
Santhosh: Happiness is the core of my life and I worked with several testing companies to find out that, testing was done in a sloppy boring way. And that's the reason I made an exit. In short, happiness was the idea behind starting TestInsane. In simple words, I sleep peacefully during night and wake up with a smile on my face. What can be better than this?
CE: What testing services does TestInsane offer? How do you go about automation testing services at TestInsane? Tell us more about apps provided by TestInsane.
Santhosh: We offer kick-ass skill based software testing services for web and mobile apps. Our test team is always practicing new skills to help our customers achieve the business goals and rock. Be it functional testing or security testing, we love to accept the challenges and do great in them. When we say great, it's about bringing smile on our customers face.
For those who think Test Insane as ONLY testing services may be wrong, because we are beyond testing. We develop software which can be used in testing by testers, we write code to develop our own proprietary automation frameworks and what not.
We are tech!
CE: What were your major learnings from this start-up?
Santhosh: Every moment is a learning experience at Test Insane. I have learned that, it is important to LIVE fully before you die. That's what I am doing and aiding others to LIVE it. I firmly believe that - Life loves you back when you do what you love to. Be yourself. Stay Selfish, Stay Insane!
CE: Where is TestInsane office located? How big is the team at the moment? What are the typical work hours like?
Santhosh: We are at Bengaluru (Karnataka, India) and we are 10+ team members. We do not have typical hours like any other company, our team members know their role and responsibilities very well. Some come at 3 in the noon and some early in the morning while some work from home for whole week. We have various patterns and we love that. It works!
We love to provide freedom and very few people can handle that freedom very well. This is how I want to put it, "Responsibilities comes with freedom".
CE: What is the one craziest thing you have done/had to do while running TestInsane?
Santhosh: One is - when I can do more, why do less? First of all the name 'TEST INSANE' itself is one of the craziest thing while second craziest thing is, "I keep spending money like hell for the progress of Test Insane and keeping my team members happy". I believe that, when you are happy; you can shake the mountains. Apart from this, I have series of craziest stories which needs to be written like blog posts ? May be I will start writing them on my blog.
CE: How big is TestInsane at the moment? Where do you see TestInsane five years down the line?
Santhosh: We are 11-50 team members. We keep doing what we have always done till date and that's how we scale. Five years is too long and I do not know if I will be alive till then. I have many plans for expansion in terms of innovation, team and more. And these plans keep changing based on the priorities and I love it very much.
I believe that "Change is the only constant" and whenever there is a change in my life I love it. Tomorrow is always tentative for me. To me, "Being happy every moment by doing what I love to" is the most important thing and I share the same vision for Test Insane. So, I really don't care about tomorrow but see to it that I am rocking every moment of my life.
CE: What is your revenue model? Are you profitable?
Santhosh: Do great work and make customers happy - This is our revenue model. Yes, we are filthy profitable and we are filthy good at expenses when it comes to spending for Test Insane.
CE: What makes TestInsane unique?
Santhosh: No one would ask if Lions were unique. Likewise, we are unique because we have not seen someone challenging us in terms of testing.
We also bagged the title of "Testing Startup of the Year 2015" by World Conference Next Generation Testing and we always knew it that we are going to get it because we are insane. We are unique in terms of skills and mind-set that we employ in skill-based testing services.
Testing community loves us for our great work in terms open-source apps that we develop. We don't do it because open-source is good, we just do it because it brings us the happiness.
CE: You have tremendous experience in testing services. What is your view on current trends in software testing? 
Santhosh: Many big companies in Software Testing space are making money without adding value through testing. I mean to say that, it is a sloppy poor work most of the testers are doing. Testers just want to run behind the money without understanding what's important for them to learn. The current trend is skilled software testing and that has started with Test Insane (We are the trendsetters).
CE: What are the top advantages of Crowd-Sourced Testing?

Santhosh: Crowd-sourced testing is an entirely different ball game. It has its own benefits based on the context while it doesn't fit into certain contexts. For instance, I would use crowd-sourcing when I need a device coverage for mobile apps testing or else I need only few days of testing and I can't hire people on full-time for such cases. I am advocate of context and everything on this planet has its own advantages. Its up-to an individual about what they want to do as they understand their context well. Its same with the business as well.
CE: How do you measure the success rate of your start-up?
Santhosh: Happiness factor. Are we happy? Do we feel that we are *living* when we do whatever we are doing? Period.
CE: Entrepreneurship is a life changing experience for many. How would you describe your journey as a startup owner so far? 
Santhosh: Being an entrepreneur did not bring change in me, but standing my ground and protecting my happiness created entrepreneurship role for me. I believe that, anything that you do by listening to your visceral will always bring a diversified life-changing experience. People usually term it as good experience and bad experience, but to me collectively it insane awesome experience that I crave for. I accept change when the change makes me feel good.
CE: Any message for your readers?
Santhosh: Stay selfish, Stay happy. Do not believe in what others say about your life, you know about your life and its bloody important for you to believe in yourself. Nothing else matters!
Do what you love to do and indirectly you are contributing to the happiness in the world. So you are a happiness creator for yourself first and then it becomes a bonus for the world.
Encourage people for what they have been in their life and control the criticism because it doesn't do any help. I always believed that things can be changed with love! 
Note: Only logged-in members of CrazyEngineers can add replies.
Recent updates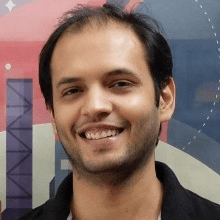 In 10 years, when I go to a hackathon and ask, "Who here has used Postman?" - I want every hand in the room to go up.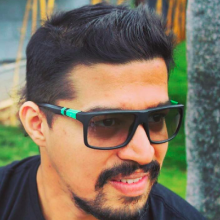 People management, analytical and not emotional driven business decisions is the key.

Abhishek Daga

Thrillophilia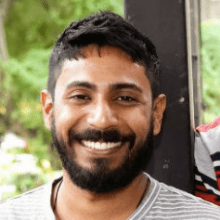 The best way to achieve long-term success is to stay anxious, be super involved in everything that the team does in the nascent stages and keep your eyes on the trophy, even on weekends.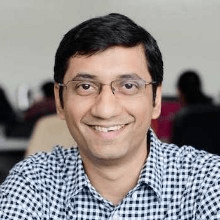 I am happy that we were able to create an online tool that helps people customise their furniture on a real-time basis.

Ajit Shegaonkar

Stitchwood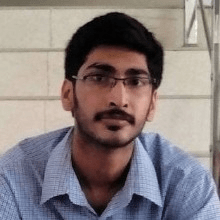 I have learned that just developing a good product is not enough. Marketing and advertising is as important as making a good product.

Akash Shastri

Brainasoft​