"You just need to discover what you love and take that leap of faith." - Sanket Saurav,DoSelect
By - CrazyEngineers • 8 years ago • 39.3k views
DoSelect, a comprehensive recruitment tool, enables companies to assess and discover the best talent. DoSelect allows evaluation on a wide range of technologies, and allows teams to perform multi-stage, collaborative hiring to find the best people for their organization.
DoSelect is a privately held company co-founded in the year 2014 by Sanket Saurav. Sanket completed Computer Science engineering from National Institute of Technology, Jamshedpur this year. Sanket also co-founded another startup 'Design from the Heart' when he was in 2nd year of college.
In an exclusive interview with CrazyEngineers.com, we got Sanket to talk about his experiences at DoSelect, his first entrepreneurial venture, the team at DoSelect, his biggest fear or worry and how he overcomes it and a lot more. Sanket also discusses his passion and the importance of competition for any start-up. Read on!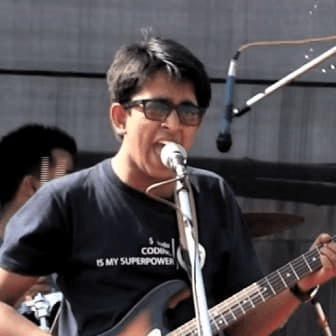 Sanket Saurav
CE: Hi Sanket. Could you tell our readers something about DoSelect that is still unknown?
Sanket: The name DoSelect was chosen using a method called Nominology (https://messymatters.com/nominology/) when we had to rebrand and launch the product in a week. We added a few more parameters of our own and chose this name out of around 170 others. We actually plotted graphs.
CE:  You co-founded Design From The Heart - your first entrepreneurial venture when you were in second year of engineering. What was the source of inspiration?
Sanket: Rohit and I started DFTH just because we wanted to do some stuff out of the regular. I had been making websites since I was in school, so we thought maybe we could build a business out of it. Plus, I had been reading a lot about interesting startups coming up in India and abroad, so that was our chance to get started.
CE : Could you introduce your team to us? 
Sanket: We are a team of four right now. I am responsible for the product and engineering. Rohit takes care of operations, finances and marketing. Iliyas is the sales guy and doubles up as our devops lead. And Nivedita is our graphics designer.
CE: What is your biggest fear or worry? How do you overcome it?
Sanket: I'm afraid of mediocrity. Be it any aspect of life, or our product. I believe caring about the details, and willingness to go an extra-mile to do anything is the best way to beat mediocrity. The devil is in the details, they say. They are right.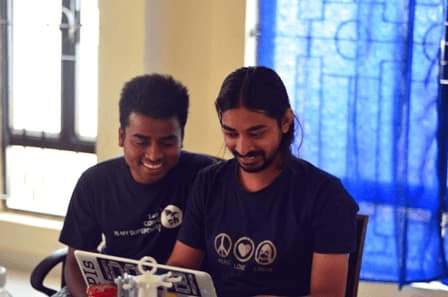 The Team
CE:  Is your favorite time the past, present or the future? Why?
Sanket: Definitely the present. It's right now that we have an opportunity to create the future.
CE: Who is the one person that helped to make you who you are today?
Sanket: My mother. She has been my rock throughout my life, whenever I needed advice or strength to take a difficult decision.
CE: What is the one cause that you feel most passionate about? Is there something you regret?
Sanket: Education. Technology is the greatest equalizer in today's world. I believe the state of technical education is pretty much saddening in the country, and I believe it can be changed. That's what we have been trying to do with CampusHash. Even personally, I've love speaking on open-source technologies in colleges across the country.
CE: Is competition good for any startup? How does competition help you grow?
Sanket: Competition helps a startup, of course. It keeps you on your toes and makes innovation a mandate. But as one of my mentors once told me, know that your competition is there, but don't worry about it. If you focus on your user, you won't need to care about the competition.
CE: Thank you for the time you have spent with us. Any message for our readers?
Sanket: Humans did not evolve to behave like sheep. There's not a thing in the world that you cannot do - you just need to discover what you love and take that leap of faith.
Note: Only logged-in members of CrazyEngineers can add replies.
Recent updates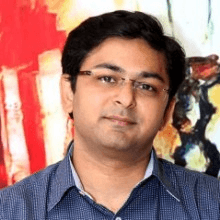 We understood the client's need of going mobile friendly and making solutions that will help save time and money. That is how our direction of being known as one of India's best enterprise mobility solution provider became an aim.

Abhijit Junagade

Winjit Technologies​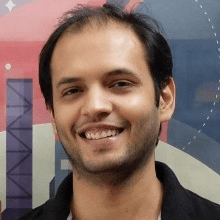 In 10 years, when I go to a hackathon and ask, "Who here has used Postman?" - I want every hand in the room to go up.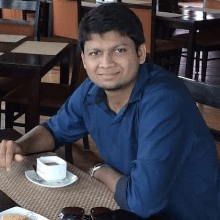 An entrepreneur's life is full of decision points. He shouldn't be afraid of taking wrong decisions.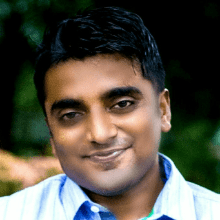 Competencies can be build and nurtured. But right ambition, right motivation and cultural fit is very imp. I will suggest all entrepreneurs in early years to codify it.

Abhishek Ballabh

ExtraaEdge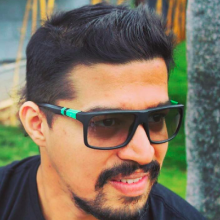 People management, analytical and not emotional driven business decisions is the key.

Abhishek Daga

Thrillophilia