"Engineers should have their eyes open and their passions fired up to bring in complete solutions." - Sanjoy Chatterjee, Ideal Analytics
By - CrazyEngineers • 8 years ago • 50.9k views
Ideal Analytics is a Computer Science company founded in the year 2011 by Sanjoy Chatterjee. Ideal Analytics Solutions, based out of Kolkata, is an innovative Business Intelligence company which provides software specialized in Data Discovery. Ideal Analytics Solutions a joint venture between Ideation Technology Solutions, India and ChoYou SAS, France.
Sanjoy Chatterjee completed engineering in the year 1995 from Bengal Engineering and Science University. He then pursued Masters in Technology from IIT - Kharagpur in the year 1997. Sanjoy then co-founded Ideation Technology Solutions in the year 2008 and then Ideal Analytics in the year 2011.
In an exclusive interview with CrazyEngineers.com, we got Sanjoy to talk about his experiences at Ideal Analytics, his entrepreneurial journey over the last 15 years, his experiences at Ideation Technology Solutions, how engineering from Indian Institute of Technology helped him become a successful entrepreneur, how the Indian Educational system has changed over the last 15 years, where he sees Ideal Analytics 5 years from now and a lot more. Read on!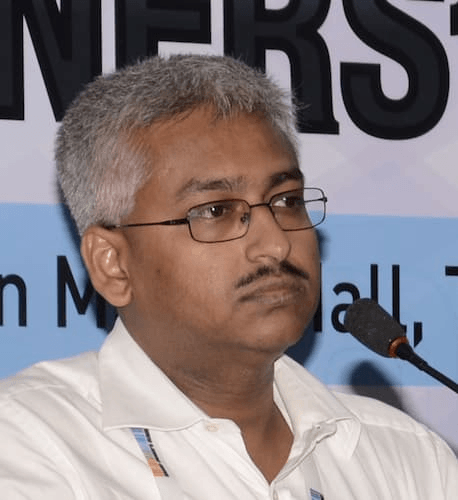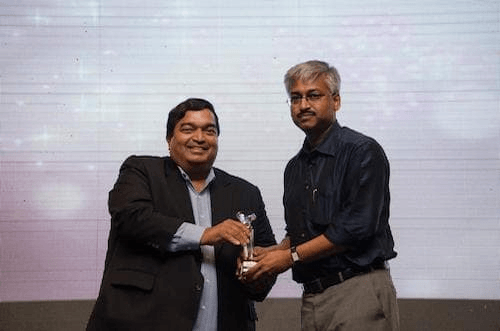 Sanjoy Chaterjee (Right)
CE:  Hi Sanjoy. Could you tell our readers more about Ideal Analytics?

Sanjoy: You have mammoth data from your business transactions and you have the onus to analyse that on the point-of-generation and provide other decision makers with alternative suggestions- yet you do not have an entire department to help you. You do not want any contingent dependencies on the IT department- you want a smart, slick, robust and handy, easy tool that can be configured, modified and can provide you the best of the representations in minutes- That is what Ideal Analytics provides you!
CE: You have more than 15 years of experience. You have also founded Ideation Technology Solutions. Could you please share your experiences?
Sanjoy: Business is turning more and more technical by each passing day. The importance of information is stupendous and will gain ever more power in determining every aspect of Business process. I have found that every transaction requires information processing and that is the most essential element in amelioration of the ROI through optimization and beyond.
My entire effort in life had been to follow the information revolution in every detailed aspect and thereby to chart out a leading track towards this scientific revolution of business process.
CE: You completed your M.Tech. from IIT Kharagpur in the year 1997. How did engineering help you start-up with Ideal Analytics?
Sanjoy: Engineering orientation brings to the table a wholesome expertise of every aspect of application and founded on the basic framework of rational thinking with solution orientation. Armed with my background, I can winnow the husk from the core and can use the most appropriate elements to bring out a comprehensive solution of any problematic – from the angle of technology, management and psychology & social interaction for any need.
CE: How do you think the Indian education system has changed in the last 15 years? What is your advice to budding engineers?
Sanjoy: Indian education system has become more solution orientated- that is the good part of the phenomenon, but it needs to be more and more adaptive to the industry and social problems and much more practically appropriate. The mere instructive part needs to be substituted by creative and innovative approaches.
Engineering being a social solution, the Engineers should have their eyes open and their passions fired up to bring in complete solutions.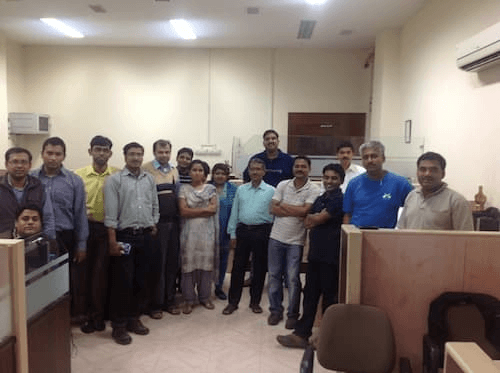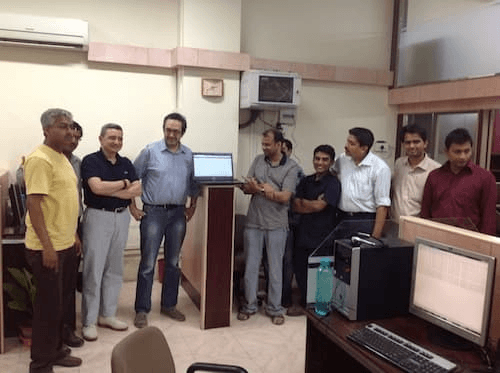 The Team at Ideal Analytics
CE:  Where do you see Ideal Analytics five years down the lane?
Sanjoy: Ideal Analytics would definitely become the tech-leader and smart-leader in providing adaptive solutions to business. The present pace of review and upgrade would make us the leading provider of prescriptive solution and become the technology-icon. It is quite likely that Ideal Analytics might catch the attention of serious big players in the industry who are looking to provide end-to-end solution to information process industry and Business Intelligence.
CE:  If you could learn one random skill, what would you learn?
Sanjoy: I would like to learn the latest skills in advanced mathematics and intelligence garnering through natural communication system – more precisely how people communicate and think analytically and provide simple solutions to complex problems.

CE: Do you think people can control their own destiny? What will be your tip to budding engineers?
Sanjoy: One has to painstakingly follow one's dream with meticulous decision. Process driven approach creates opportunities and even luck follows the process path.
People are the masters of their destiny as long as they follow their dreams through judicious and knowledgeable choices with pertinent planning.
CE: What is the first thing you notice about people?
Sanjoy: The immense creativity, innovation and potential that everyone has and still may not realize. It requires acquired leadership to fathom these qualities within each one of us and then channel their positive values in constructive deployment.
CE: Thank you for the time you have spent with us. Any message for our readers?
Sanjoy: Business Intelligence is the future of business world. The revolution has ensued, let us all contribute to take it to the highest level possible. 
Note: Only logged-in members of CrazyEngineers can add replies.
Recent updates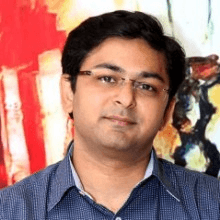 We understood the client's need of going mobile friendly and making solutions that will help save time and money. That is how our direction of being known as one of India's best enterprise mobility solution provider became an aim.

Abhijit Junagade

Winjit Technologies​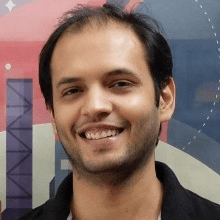 In 10 years, when I go to a hackathon and ask, "Who here has used Postman?" - I want every hand in the room to go up.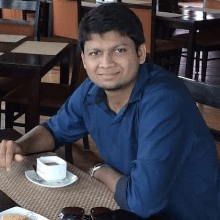 An entrepreneur's life is full of decision points. He shouldn't be afraid of taking wrong decisions.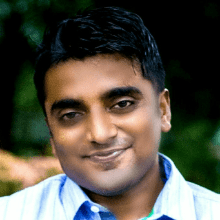 Competencies can be build and nurtured. But right ambition, right motivation and cultural fit is very imp. I will suggest all entrepreneurs in early years to codify it.

Abhishek Ballabh

ExtraaEdge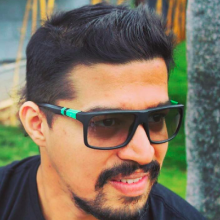 People management, analytical and not emotional driven business decisions is the key.

Abhishek Daga

Thrillophilia