"The only way to overcome the fear of failure is to accept it, learn from it and rise above it." - Sanjay Sethi, Shopclues
By - CrazyEngineers • 9 years ago • 40.2k views
ShopClues is an online retail website founded in 2011 by Sanjay Sethi and Sandeep Aggarwal. Founded in the Silicon Valley - USA, ShopClues is now headquartered in Gurgaon, India.
An alumnus of IIT-BHU and IIT-Delhi, Sanjay Sethi has worked for companies like Tradebeam, HCL Perot Systems, IIS Infotech, Steel Authority of India and eBay, where he was the Global Product Head.
In an exclusive interview with CrazyEngineers.com, Sanjay Sethi talks about Shopclues, how he got in touch with his co-founder and the journey of ShopClues amidst various challenges. Read the following interview to know more.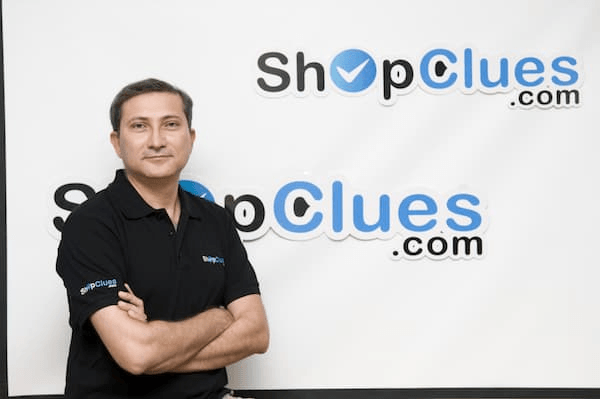 CE: ShopClues was founded in 2011 by an alumnus of Washington University and renowned Wall Street internet analyst Sandeep Aggarwal and eBay's former Global Product Head, Sanjay Sethi. How did the team come together?
Sanjay: The founding team members were all professionals working in the Silicon Valley in varied industries like IT, retail and ecommerce - were a group of like-minded people with rich experience and entrepreneurship skills. We recognised the potential of the Indian market, and had the urge to return to the country to start something of our own. This led to the conception of ShopClues, as India's first managed marketplace.
CE:  ShopClues was the first e-commerce website in India that operated on the managed marketplace model. How did you come up with this idea?
Sanjay: We studied e-commerce landscape in India thoroughly before venturing with our managed marketplace model. At that time online retail in India was driven by the inventory-led model which is capital intensive and not scalable. The result of which is why we have seen e-retailers like Flipkart, Snapdeal, etc. adopting marketplace model. The offline retail was also unstructured and fragmented with long tail merchants having a very small market share. The marketplace model has given more exposure and access to long tail merchants. Marketplace is our DNA from the day of our inception and we see a huge potential in organizing the small and medium businesses through ShopClues.
CE:  ShopClues was the 35th entrant in the Indian e-commerce in 2011. Today is it amongst the top 6 e-commerce destinations of the country. How has the journey been?
Sanjay: All businesses have their challenges, but we have been successful in capture a clear position in the market because of our conviction and commitment. Our robust business model, organization culture, strong leadership team and IT prowess have all helped us scale to the top. At present, we have close to 52k+merchants, 55,000 peak orders in a day and Rs.350 crore in annual GMV. ShopClues is growing at 600% year-on-year and we expect to break-even by end of the current fiscal.
CE: ShopClues witnessed a growth of 250% from January 2012 to January 2013. How does it feel?
Sanjay: ShopClues is growing at 600% year on year ….its a moment of pride and immense satisfaction for us.
CE: ShopClues has been awarded as the Best E-Commerce Site of the Year' at Social Media Summit & Awards (2013). What is the plan for the year 2014?
Sanjay: It's been 2 years since our inception and ShopClues is moving out of the start-up mode to join the front ranks. Marketing and merchandising has been a forte for us and we will continue to invest effort on digital and social media. We might also explore mass-media as a means to reach out to our ever-growing customer base. We have a well-oiled consumer acquisition and engagement engine driven by our internal teams.
CE: For any wannabe entrepreneur, the biggest fear is the fear of failure. What should one do to overcome it?
Sanjay: 
The only way to overcome the fear of failure is to accept it, learn from it and rise above it.
CE:  We would like to know about the major challenges that you faced while creating ShopClues. How did you handle those challenges?
Sanjay: The major challenge when we created ShopClues was to let Indian customers, merchants, investors and partners believe in our 'managed marketplace' model. We had to educate them about the merits of this model and clearly demonstrate how it allowed merchants and customers to transact seamlessly in a managed environment.
CE:  Presently ShopClues has 3 offices in India though you deliver goods to more than 9,500 cities. Any plans of expansion in the near future?
Sanjay: ShopClues started with a very small family of 5 core-team members which has now grown into an organization of 450+ members. At present, we have 4 fulfillment centres and deliver across 12,000 cities in India. With the growth rate of 600% over last one year, there are definite plans of expansion in near future. 
Note: Only logged-in members of CrazyEngineers can add replies.
Recent updates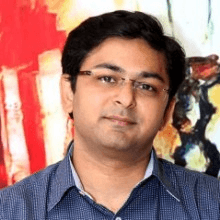 We understood the client's need of going mobile friendly and making solutions that will help save time and money. That is how our direction of being known as one of India's best enterprise mobility solution provider became an aim.

Abhijit Junagade

Winjit Technologies​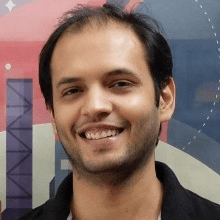 In 10 years, when I go to a hackathon and ask, "Who here has used Postman?" - I want every hand in the room to go up.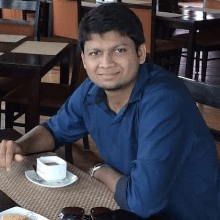 An entrepreneur's life is full of decision points. He shouldn't be afraid of taking wrong decisions.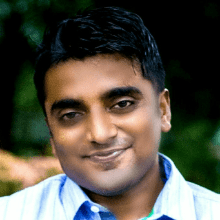 Competencies can be build and nurtured. But right ambition, right motivation and cultural fit is very imp. I will suggest all entrepreneurs in early years to codify it.

Abhishek Ballabh

ExtraaEdge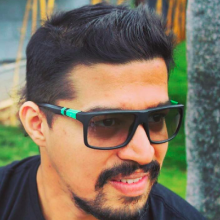 People management, analytical and not emotional driven business decisions is the key.

Abhishek Daga

Thrillophilia