Rubique Co-Founder On How Their FinTech Startup Aims To Change The Landscape of Indian Lending Space
By - CrazyEngineers • 7 years ago • 27.9k views
Born and brought up in Kerala in a family that runs educational institutions, Sandeep Nambiar grew up in an environment where education was given a lot of importance. After completing B.Tech. from Cochin University, he got placed in Wipro technologies in Bangalore where he started his career as a software engineer. Later he went on to pursue higher studies in the International University of Japan with a full scholarship from Asian Development Bank.

In 2014, Sandeep got together with his friend Manavjeet Singh to start 'Rubique' - an online marketplace for financial products. Manavjeet who has over 25 years of experience across banking and financial services, has worked with HDFC Bank, Citicorp Finance, SBI Mutual Fund, Reliance Capital and Yes Bank, prior to starting his own venture. 2 years since starting up, Rubique now aims to establish itself as one of the few Fintech players changing the landscape of Indian lending space.

In this exclusive interview with CrazyEngineers, we got Sandeep Nambiar, Co-Founder @ Rubique to talk about his early days as an employee, the motivation behind starting Rubique, their team, the revenue model, the funding and a lot more. Read on!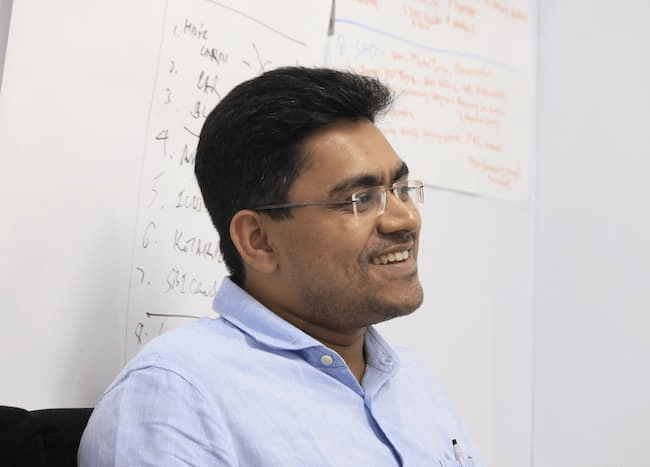 Sandeep Nambiar, Co-Founder - Rubique 
CE: How was your experience working with giants like Wipro and Nomura Technologies, Japan.
Sandeep Nambiar: I started my career with Wipro in the embedded systems design space where I worked for several top Japanese & German tech giants such as Softbank, Toshiba, Mitsubishi, Harman Becker etc. Harman project was in the automotive tech space for which I moved to Germany. The project was to develop Bluetooth connectivity module & navigation system which will be integrated to high end cars such as Audi, Mercedes etc. That was my first overseas experience & was quite impressed with the way they approach problems. They don't go for "good enough", but seek perfection.
I went to Japan to work on mobile tech project for Softbank. This was the pre-smart phone era (2004~2009,) where proprietary mobile OS were used by most of these manufacturers and working on them was challenging as they were not refined or evolved like they are today. I joined Nomura post higher studies in Japan as I had received Asian Development Bank scholarship to pursue higher studies in Japan and went to International University of Japan. The stint is Japan made me witness the polite and the organized culture of Japanese people which I still respect as it's the culture very rare to find.
CE: When did the entrepreneurial bug hit you? When did you decide to quit your job?
Sandeep Nambiar: I was deciding to leave Japan on personal grounds and had job offers from India as well as UAE. While I was deciding on which one to opt for, I met Manav, a family friend in one of the get togethers and happened to discuss the idea of Rubique (earlier known as bestdealfinance). The idea seemed interesting and it was of my interest too as I had worked on technology solutions for issues in financial services space. It was golden opportunity & right time for me to take decision and thus, I decided to join hands with Manav in making idea of Rubique - a reality.
CE: When did you first think about Rubique? What was the motivation behind starting up in finance domain?
Sandeep Nambiar: The current marketplace for financial products in India is still highly inefficient, time consuming & uncertain for customers as well as Banks. When customer requires a loan he can either approach a bank directly which proves to be time consuming or he can visit loan aggregator websites which bombard him with calls adding to his confusion. If he take help of DSAs then they only do "move application" job. In a nutshell, the entire journey is challenging in terms of time & information. Also due to varied risk appetite of the FIs, there is no certainty in the process. Today even FIs face a huge challenge of finding right fit of consumer profile & managing turnaround time. Hence the rejection rates are pretty high in the loan ecosystem. This is the biggest inefficiency of the market.
We know that for every borrower, there is lender willing to lend. However the customer today has no sure shot way of finding that bank. And this is precisely we wanted to work on when we thought of idea of Rubique.
CE: Tell us end-to-end process how Rubique system works?
Sandeep Nambiar: Rubique is an online marketplace for financial products offering a wide range of loan products and end- to-end loan fulfillment to individuals and MSMEs.
Rubqiue has introduced a tech-led lending solution which is unique in terms of its matchmaking algorithm and direct integration with financial institutions' lending systems. With this technology solution, the model is focused on disbursement rather than mere lead generation allowing customer to get the best deal in the quickest possible time while lowering the cost for customer acquisition for the financial institution.
CE: How does Rubique make the complex financial processes, consumption and distribution of loans and credit cards more simple for consumers and business associates?
Sandeep Nambiar: While designing the entire business proposition, we have kept the element of "convenience" at core, be it for customers or our business associates and Technology is the key enabler for the same. We strive to strengthen each process & function with maximum usage of technology solution for better efficiency & control.
CE: How big is the Rubique team at the moment? How do you go about hiring? What are your expansion plans?
Sandeep Nambiar: Currently, we are present in 6 cities – Mumbai, Delhi, Kolkata, Pune, Bangalore & Hyderabad. In Bangalore, we have our technology hub. By next year, we will also tap 4 more cities. Currently the revenue is from the Financial Institutions whose offers we are facilitating to the customers. We do not charge customers at all.
We have 75 employees. By March'16 end, we would be 100 employees across locations.
CE: Tell us about your experience raising Series A funding by Kalaari Capital with participation from YourNest Angel Fund, Globvestor & Dexter Angel Circle.
Sandeep Nambiar: In first round of funding, it is always difficult to convince your idea to the investors. Having met multiple investors, the difference between Kalaari team & other investors was getting highlighted with each progressive step. Our interaction with Kalaari team started with Bala. We found Bala to be an approachable person. Instead of the rapid fire questions that we were expecting during final pitch, Vani Kola & the team gave us a patient hearing and asked questions on the business model etc. Overall there was supportive environment in Kalaari's office. It was an enriching experience indeed. We are glad that we have Kalaari as a partner onboard now.
CE: What is the revenue model for Rubique? Are you profitable?
Sandeep Nambiar: Currently the revenue is from the Financial Institutions whose offers we are facilitating to the customers. We do not charge customers at all. For any startup to turn profitable, it takes atleast 3-4 years and we are still in second year of operations.
CE: What is the best part about your job? And what is the worst?
Sandeep Nambiar: I would say that the best part of our job is solve the worst issues we face in the financial services space, and there are enough of it out there. Solving problems, be it related to tech, service, distribution etc. is what we do here and we enjoy it.

CE: What are the biggest challenges you've had to face while running this company and how did you tackle them?
Sandeep Nambiar: The biggest challenge for us was to get financial institutions onboard. The initial months since our foundation, we were focused on tie-ups with maximum number of financial institutions. We can proudly say that we have 52+ FI tie-ups as of today and the main reason to have such association is the value they have seen in our business proposition.
Additionally, getting a right talent is always the biggest challenge for startups and it was for us too. But with our CTO, Anadi Mishra joining us from Myntra, Manish Aggrawal - Business head joining from Reliance Jio and Jayatri Dasgupta - Marketing head joining from eZeego; the things are changing now.
CE: If you wish we had asked one question, what would it be? And what would be your answer to the same?
Sandeep Nambiar: The ultimate vision of Rubique. We strive to become the largest online marketplace for loans in near future. We would like to establish ourselves as one of the few Fintech players changing the landscape of Indian lending space.
CE: Any message for young engineers and aspiring entrepreneurs?
Sandeep Nambiar: The world is changing and there are a lot of problems out there, awaiting disruption through technology. Unlike in the 90s the barrier to entrepreneurship has come down to a great extent now with easier access to capital, thanks to angels and VCs.
A sound understanding of real world problems, an effective solution that can be brought through technology bringing a strong positive impact in the life of end consumer and the guts to take that jump out of comfort zone and fight for the odds that come your way in the journey is what that's required. All the best! 
Note: Only logged-in members of CrazyEngineers can add replies.
Recent updates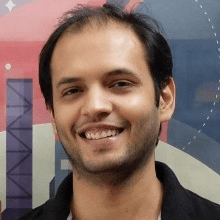 In 10 years, when I go to a hackathon and ask, "Who here has used Postman?" - I want every hand in the room to go up.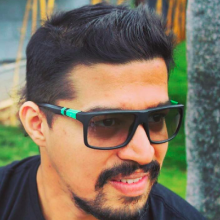 People management, analytical and not emotional driven business decisions is the key.

Abhishek Daga

Thrillophilia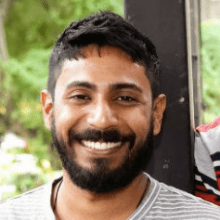 The best way to achieve long-term success is to stay anxious, be super involved in everything that the team does in the nascent stages and keep your eyes on the trophy, even on weekends.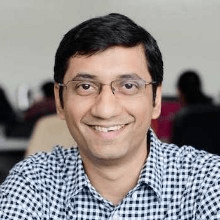 I am happy that we were able to create an online tool that helps people customise their furniture on a real-time basis.

Ajit Shegaonkar

Stitchwood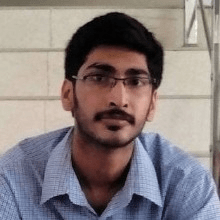 I have learned that just developing a good product is not enough. Marketing and advertising is as important as making a good product.

Akash Shastri

Brainasoft​