MyKitap Co-Founder Sandeep Ahirwar On Solving Book Buying and Selling Problem In Indore
By - CrazyEngineers • 7 years ago • 32.8k views
For MyKitap founder Sandeep Ahirwar, entrepreneurship is all about getting out of comfort zone in search of freedom. "I love the idea of doing whatever I want, when I want and how I want to do it.", he says. In his own words, Sandeep was raised as a privileged kid who had the freedom to choose whatever he wanted; and entrepreneurship was a natural choice for him. Sandeep co-founded MyKitap - a book buying and selling platform currently targeting Indore and looking to expand to other cities in MP. Read and share this inspiring story of a founder who turned his dreams into reality.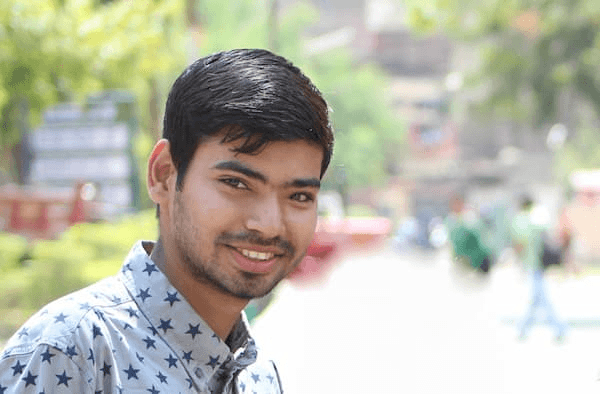 Sandeep Ahirwar, Co-Founder - Mykitap

CE: Tell us about your growing up years and family background. What city were you born and brought up in?

Sandeep Ahirwar: I was born and raised in a small but remarkable city, Guna, on the banks of river Parvati. I did all my schooling there. I was an average student although science was very exciting for me. With a dad who is a government employee and mom, a housewife, you can call me a privileged kid who had freedom to do what he wanted.
I always enjoyed figuring out how things work. My love for computers and technology naturally took me to pursuing Computer Engineering from SGSITS, Indore.
I was always fascinated by business tycoons. Reading their success stories, daydreaming, watching TVF pitchers became my favourite time pass. Entrepreneurial mindset took over most of my conscious mind.
I always look around for problems that I can solve and starting up.
CE: Who are other people behind MyKitap? Tell us more about them. What were your baby steps into the startup world as a team?
Sandeep Ahirwar: We are two Co-founders at Mykitap namely, Mayank and me. We have been friends since school days. He belongs to a business family but still works on his passion of starting something from the ground-up. It's just matter of luck that you find someone like Mayank sharing the boat with you. Much of my zeal to create something from scratch and scale it upto new heights came after meeting him.
Mykitap just happened to be a natural next step for us. We are also blessed to have bro-friends who have stood by us and helped us get here thus far.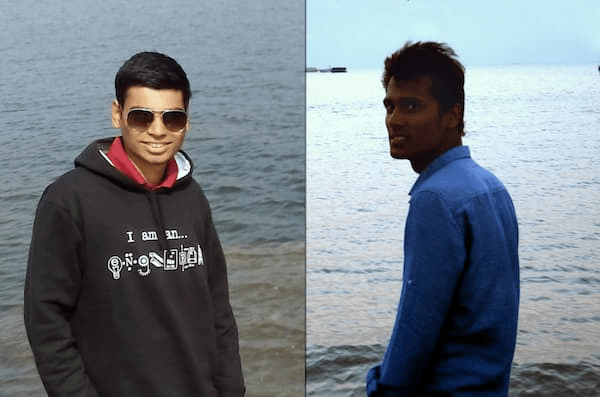 MyKitap Founders, Sandeep Ahirwar (Left) & Mayank Goyal (Right)
CE: When did you first think about the idea behind this startup? What made you pursue this idea ?
Sandeep Ahirwar: During our exam days, we and our friends used to struggle in finding books. We used to visit the local Khajuri Market which involves availability issues, over pricing by sellers, bargaining and lot of hassles.
One day, we were sitting around at our favourite haunt and thinking of things to do & the idea of providing a platform for selling and purchasing of books came to our mind. From there, we went into a crazy brain storming session on the name "Mykitap" and launched it in November '14 (second year of our engineering).
CE: How has MyKitap been useful to its users in Indore? How does it work?
Sandeep Ahirwar: The purpose and goal behind Mykitap is to provide a hassle-free platform for INDORIans where they can sell their old books. At the same time, we provide new books and quality used books at competitive prices.
How MyKitap works is really simple:
Order online on MyKitap.in
Get your books delivered at your doorstep
Pay Cash on Delivery
Return the Books and get money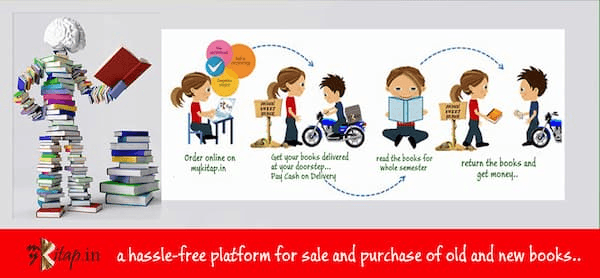 CE: What was the major turning point in the journey of this startup? Who was your first big client and how was the experience of dealing with them?
Sandeep Ahirwar: Like every start-up we faced several challenges ranging from funding, understanding and developing our market, customer engagement and ensuring delivery quality. However, over time and with constant effort we have been able to overcome most of the early constraints. In few weeks of its launch, we started receiving 10-15 orders daily and handling all this was much fun as well as hectic too since we didn't expect that much huge response. Weekends being our most hectic days, once we received about 35 orders and
everyone, me, Mayank and delivery guys all of us were out on the field collecting and delivering orders. We talked to our customers, got their feedback and were amazed
by their positive responses.
CE: How are the responses you are getting from your customers? What makes MyKitap unique?
Sandeep Ahirwar: We are getting very positive responses from our customers and people who hear about us. We take customer satisfaction very seriously because this industry works primarily on referrals and word of mouth. We have invested a lot of effort into building the best possible flow for our customer. And besides all these, we also take every review seriously and if we find that any customer had a negative experience, we take a lot of effort to make sure that we rectify the problem and satisfy the customer again. Moreover, we plan our operations in such a way that minimises the logistic and transportation costs and thus we provide best prices to our customers.
CE: How big is the MyKitap team at the moment?
Sandeep Ahirwar: Mykitap is a small team at the moment but things are looking great and we are in the process of hiring, growing the team and scaling.
CE: What are your plan of expansion? Are you planning to expand in other cities apart from Indore?
Sandeep Ahirwar: There are definite plan of expansion in near future. We are working on Android app and are in process of setting up operations to expand in Bhopal, Kota and several major education hub.
CE: What do you love the most about being an entrepreneur?
Sandeep Ahirwar: I love the idea of doing whatever I want, when I want and how I want to do it. You literally become the master of your own destiny. What could be more exciting than that!
CE: Any message for your readers?
Sandeep Ahirwar: Plan for the future, but live in the present. While planning for the future is important, don't sacrifice all of the present. Whatever you do make sure you have fun.
Find a way to enjoy life as you work towards bigger and better things. Devote time to doing things you love. And finally, always keep a smile ?
Note: Only logged-in members of CrazyEngineers can add replies.
Recent updates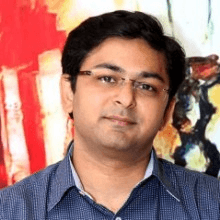 We understood the client's need of going mobile friendly and making solutions that will help save time and money. That is how our direction of being known as one of India's best enterprise mobility solution provider became an aim.

Abhijit Junagade

Winjit Technologies​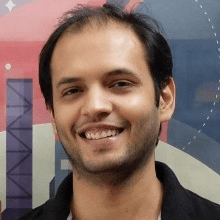 In 10 years, when I go to a hackathon and ask, "Who here has used Postman?" - I want every hand in the room to go up.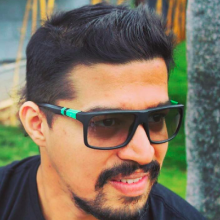 People management, analytical and not emotional driven business decisions is the key.

Abhishek Daga

Thrillophilia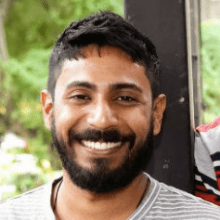 The best way to achieve long-term success is to stay anxious, be super involved in everything that the team does in the nascent stages and keep your eyes on the trophy, even on weekends.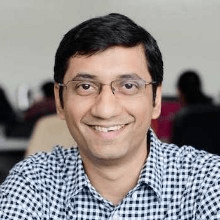 I am happy that we were able to create an online tool that helps people customise their furniture on a real-time basis.

Ajit Shegaonkar

Stitchwood