"While the initial idea came from founders, it was the team that took it to next level" - Samir Chaudhary, Media Ant
By - CrazyEngineers • 9 years ago • 36.2k views
Founded in June 2012, The Media Ant is a privately held Marketing and Advertising company by Samir Chaudhary, Mayank Bidawatka and Mukesh Agrawal. The Media Ant is a market place for various media options in India.
Samir Chaudhary completed his Bachelors in Electrical Engineering from Birla Institution of Technology in the year 2001. He then pursued PGDM in Marketing & Finance from IIM Bangalore.
In an exclusive interview with CrazyEngineers, Samir talks about The Media Ant, his educational background, his co-founders and team, the most challenging issues the team faced, performance assessment and a lot more. Read on!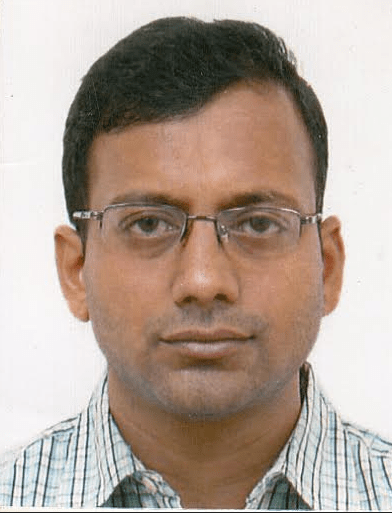 CE: Could you tell our readers more about The Media Ant?

Samir: Founder in July 2012, The Media Ant is a leading startup in the media discovery space. We aim to democratize information regarding advertising options in India, thus, empowering marketers with information & intelligence. Currently, we list 5200+ advertising options and 6 planning tools.

CE: Why did you name your startup 'The Media Ant'?

Samir: An ant can carries a load which is multiple times of its own weight. We are the small folks who want to create value for the entire marketing & media community, hence, The Media Ant.

CE:  Could you please tell our readers a bit more about your background?

Samir: I have about 10 years of experience in Sales & Marketing across the markets of India and US. After passing out of IIM Bangalore in 2004, I joined Reckitt Benckiser and was with them till 2010. My first exposure to a Startup Company was with redBus as their marketing head. This is also where the idea of The Media Ant first came to my mind. My last stint corporate stint was in the marketing team of Britannia.

CE: How did you get in touch with Mayank and Mukesh, your co-founders at The Media Ant?
Samir: Mayank and I worked together at redBus. Mukesh was a common friend and at that time working with E&Y. We were looking for someone with B2B and finance experience, and Mukesh fitted the requirement well. We shared Media Ant's idea with him and he agreed to join us.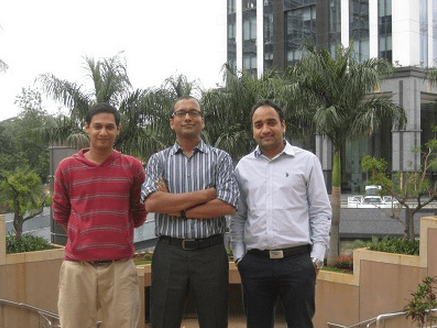 CE:  What is the most challenging scaling issue you've faced?
Samir: Till recently, we've always been a team of less than 10 individuals. Last August, we had 350+ media options on the site. Today, we have 5200+ media options. Given our limitations gathering more & more media options was my biggest challenge. If it had not been for my able team, this could never have happened.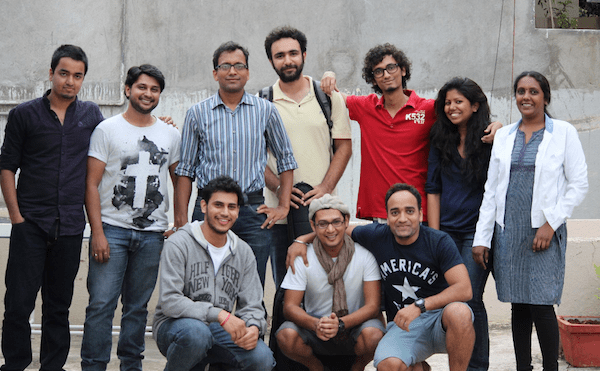 CE: What are differentiated features of The Media Ant?

Samir: We openly list information regarding 5200+ advertising options in addition to free planning & execution assistance. And, we've built thriving products, which facilitate self-help media planning. This is in line with our objective of democratizing information regarding media options in India.
CE : What is the toughest decision you had to make in the last few months?
Samir: We had been doing well for last 2 years. We were getting clients and making money through servicing. While this model gives you quick success, but we realized that this is not something we had set out for. The toughest decision was to come out of that comfort zone and tread a new path that involved creating products and moving away from service. It required changing our mindset, communicating to team and diverting resource to product development.
CE: How do you assess the performance of your employees at TheMediaAnt? How big is the team?
Samir: Whatever limited success we have today is only because of our focus on execution. While the initial idea came from founders, it was the team that took it to next level. We have an excellent team that specializes in taking ideas to a concept and then product level. We are currently 12 member team
CE:  What is unique about The Media Ant? What big problem does it solve?
Samir: We solve the most crucial problems faced by a marketer: information & intelligence. We provide these two on a platter to all marketers. One visit to our website, and every marketer can find what their looking for.
CE: Thank you for the time you have spent with us. Any message for your readers?
Samir: 
Now is the best time to be an engineer. It's a degree which provides you the rigor, discipline and intellect to conquer anything!
Note: Only logged-in members of CrazyEngineers can add replies.
Recent updates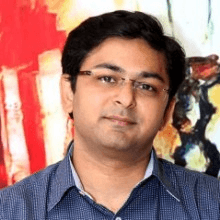 We understood the client's need of going mobile friendly and making solutions that will help save time and money. That is how our direction of being known as one of India's best enterprise mobility solution provider became an aim.

Abhijit Junagade

Winjit Technologies​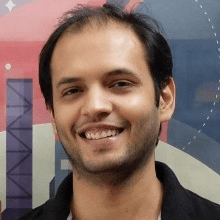 In 10 years, when I go to a hackathon and ask, "Who here has used Postman?" - I want every hand in the room to go up.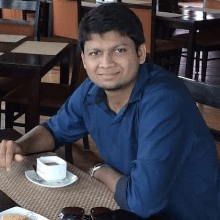 An entrepreneur's life is full of decision points. He shouldn't be afraid of taking wrong decisions.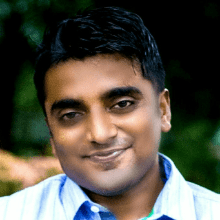 Competencies can be build and nurtured. But right ambition, right motivation and cultural fit is very imp. I will suggest all entrepreneurs in early years to codify it.

Abhishek Ballabh

ExtraaEdge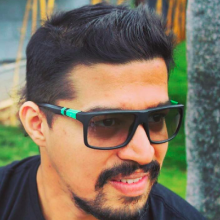 People management, analytical and not emotional driven business decisions is the key.

Abhishek Daga

Thrillophilia