Cashback App 'Crownit' Founder Sameer Grover On His O2O Commerce Startup Going Places
By - CrazyEngineers • 7 years ago • 25k views
A civil engineer by degree, Sameer Grover rode the tide of IT boom of the year 2000 and entered the software development industry. He started working as a programmer with Epic Systems Corp and was involved in the development of several healthcare related software products. Later he joined Apollo Health Street as their Associate VP where he lead the product development and support division and was responsible for keeping the organisation profitable by maintaining satisfied clients through excellent R&D and support services.
For Sameer, the first stint with running his own venture happened in 2010, when he co-founded MphRx, a heathcare tech company. Later he worked as the Director of Products at Knowlarity as well.
In early 2014, while sipping coffee with a friend in a café in Delhi, Sameer got an idea about creating a cashback app that could let users enjoy discounts at their favorite local restaurants and shops. That was the starting point for the popular app 'Crownit'. In a matter of months, the app received lots of positive feedback and is going strong in 2016.
In this exclusive interview with CrazyEngineers, we got Sameer Grover we talk about his startup's early days, their biggest USP, their revenue model and a lot more! Read on!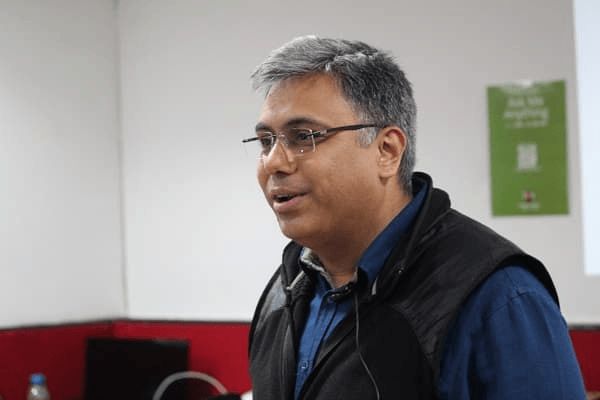 Sameer Grover, Founder & CEO - Crownit.in

CE: Tell us some brief background about your growing up years and education.
Sameer Grover: I am a Delhite – born and brought up in South Delhi. I'm a graduate from Delhi College of Engineering. Large part of my career, I have spent in US. I have worked at leadership positions in well-known organizations like Apollo Health Street (Heritage), MphRx and Knowlarity, prior to which I was working with Epic Systems Corporation in Wisconsin.
CE: How was your experience running your other startup - MediaPlug India?
Sameer Grover: I was cofounder of MphRx as well.
Running a start up is all about identifying a "new want" which others are not aware of and finding the "passion" within to make it happen. There are always forces which will question and critique your startup. The passion keeps you driving forward.
MphRx taught me value of revenues and relationships. MediaPlug taught me about realities of SME business. It was combination of these along with my experience at Knowlarity which helped me create Crownit.
CE: How did CrownIT App come into existence? Tell us how it works.
Sameer Grover: The name 'Crownit' is derived from my childhood memory where I used to collect crowns of cola bottles to get free gifts. Likewise, the app lets customers collect 'Crowns' from local businesses in the form of cashback. The Crownit app gives customers curated local merchants and rewarding experience. Customers receive cashbacks on restaurants, spas/salons, hotels, diagnostics, movie tickets, and fitness in various cities. Through its cashback schemes on customized deals, customers can redeem their cashback or 'Crowns' by shopping online, booking movie tickets, pay phone bills and more.
CE: What is Crownit's biggest USP?
Sameer Grover: Biggest USP of Crownit is that instead of discounts, we give away crowns at every transactions. These crowns can be used for Talktime, Bill Payments, Online Shopping, Movie tickets, Charity etc. We have gamified and personalized the entire experience of the customer.
CE: What is the revenue model for Crownit? Are you profitable?
Sameer Grover: Crown-it enables the merchants to create customized deals – which are dynamic, hyper-local and targeted to specific audiences based on their gender, location, spending and eating habits, and day of week & time of day etc. The merchants are, in turn, charged a percentage of business driven to them. Unlike most companies in this space, Crown-it charges based on business driven rather than per view or per coupon, providing measurable and effective ROI to the merchants.
Crown-it takes pride in its product flow and design which has helped the company in earning highly engaged users, and differentiates it from other deals and coupon providing platforms.
It provides customers with a friction less and hassle free rewarding experience. The rewards are in the form of Crowns (it's Virtual Currency) that are credited in a closed wallet.
Crownit is profitable at Gross Margin level.
CE: Is the Crownit team looking for next round funding? If yes, what will be the funds used for?

Sameer Grover: Crownit will be raising additional funds to expand to more cities.
CE: Whom do you see as your potential competitors in the market? What measures do you take to maintain an edge over them?
Sameer Grover: We are the number one O2O platform in the country and our commitment to our users keep us going. We don't look at competitors but focus entirely on our product. We keep on improving or app and introducing new features to our app to keep an edge in the market.
CE: Which marketing strategy has worked best for the company so far?
Sameer Grover: We will continue to be a zero-marketing company with no spend on marketing. Our primary customer acquisition channel is through referrals and word of mouth. This ensures high quality users which creates a homogeneous user community.
CE: How big is Crownit at the moment? How big is a market that you are targeting ? How do you plan to expand?
Sameer Grover: We plan to expand gradually so that our product registers in our users mind.
We plan to have 20 million users and drive $1.2Bn of annual GMV across 25 cities in India by the end of 2018.
CE: What is the best feedback you've received for your work so far?
Sameer Grover: The best feedback is the critique feedback from our fanatic users. It gives us opportunity to make things better.
CE: If you had a chance to change one thing in your entrepreneurial journey, what would it be and why?
Sameer Grover: I should have started as an entrepreneur right after college. It would have made me a different person.
CE: Any message or word of advice to your readers?
Sameer Grover:
Best way to produce results in any venture is to infuse immense passion in it. It's effective and it's infectious.
Note: Only logged-in members of CrazyEngineers can add replies.
Recent updates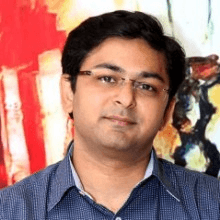 We understood the client's need of going mobile friendly and making solutions that will help save time and money. That is how our direction of being known as one of India's best enterprise mobility solution provider became an aim.

Abhijit Junagade

Winjit Technologies​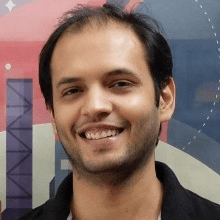 In 10 years, when I go to a hackathon and ask, "Who here has used Postman?" - I want every hand in the room to go up.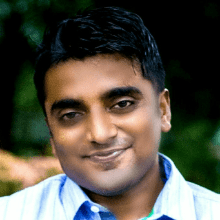 Competencies can be build and nurtured. But right ambition, right motivation and cultural fit is very imp. I will suggest all entrepreneurs in early years to codify it.

Abhishek Ballabh

ExtraaEdge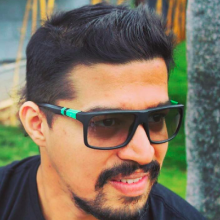 People management, analytical and not emotional driven business decisions is the key.

Abhishek Daga

Thrillophilia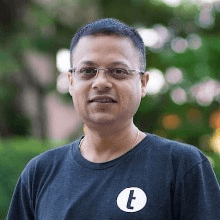 We believe great attitude and the "always be learning" mentality trumps all else and we tend to optimize our hiring for such folks.

Abinash Tripathy

Helpshift