GreyOrange CEO Samay Kohli On Automating Warehousing; Logistics For E-commerce Companies
By - CrazyEngineers • 8 years ago • 29.5k views
GreyOrange co-founders Samay Kohli and Akash Gupta share more than just their alma mater. Mechanical engineers by degree, these two BITS Pilani graduates hail from middle class families and both of them are hard-core robotics enthusiasts. While still in college, the duo created India's first Humanoid that won several medals at RoboGames (San Francisco) and also developed India's first four humanoid robots Acyut1, 2, 3, 4 over a period of 3 years.
Samay and Akash's tryst with entrepreneurship began as they built an education and training company for robotics. After six months, a product firm building medical devices and camera tracking systems was launched. While all was going well, the duo has a chance to visit the chaotic warehouse of an e-commerce company.
As luck would have it, the two shared a strong belief that automation is the solution to the various pain points in warehousing and logistics specific to e-commerce. This visit to the e-commerce company opened their eyes to the potential for robotics in warehouses. That was a "light bulb" moment and that's how GreyOrange was born.
In 2012, they started off with seed funding from Blume Ventures and Bitspark Angels and made their first actual installation of a sortation system in March 2013. At present, GreyOrange's portfolio has three types of products to offer. All three have been created with the idea of reducing human intervention and resultant error in the entire process of order fulfilment.
The three main products are –
Profiler - High speed dynamic dimension and weighing system -
Grey Orange's Profiler is a high speed dynamic dimension and weighing system. It captures real volume, box volume, dimensions and dead weight of the parcels. The system reduces operational inefficiencies & helps in reconciliation of payments on the basis of volumetric weight captured.
Sorter - High-speed sortation system for package Profiling and Routing -
The sorter at its heart is a mechanical system which is used to segregate items based on a certain pre-defined logic. It's commonly used by logistics and e-commerce companies in order to "sort" their incredible influx of shipments. The current generation of our Sorter has a capacity of sorting up to 3,600 packets & 7,200 packets/hour. It can be integrated with a profiler also.
Butler - Disruptive Robotic Storage & Retrieval System -
Grey Orange's Butler is based on the disruptive material handling methodology of "Goods to Man". Butlers are robots that move around warehouses like intelligent fork lifts, moving shelves stacked with various products to a floor assistant, who then scans a bar code to confirm the right items. Butlers help a worker pick 500 items/hr per person in contrast to 40 - 80 items/hr by the existing manual process.
GreyOrange now has offices spread across Gurgaon, Singapore and Hong Kong. They have a fast-growing team of 300+ people (a great mix of freshers and experienced people), of which more than 200 are in R&D and engineering covering diverse disciplines. They have recently raised USD 30 million from their existing investors in the second round funding. The funds will be used for R&D, hiring and for international expansion. 
We got GreyOrange Co-Founder and CEO - Samay Kohli to feature in an exclusive interview with us, to talk about the challenges they've faced, their revenue model, how they go about hiring and a lot more. Read on!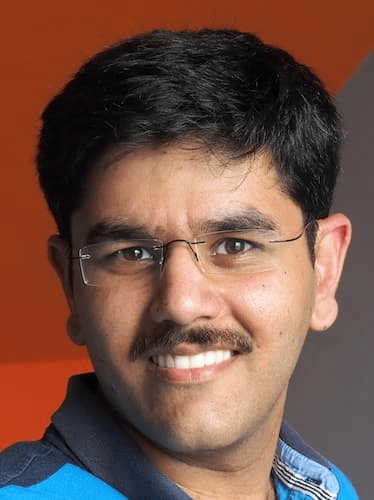 Samay Kohli, Co-Founder & CEO - GreyOrange 
CE: What challenges on technical & management front did you face while setting up GreyOrange?
Samay Kohli: While R&D is the primary differentiation for Grey Orange, the equally important pillar for us is Customer Support. We have recently faced a major roadblock in scaling up our operations. It's a good problem to have when you are expanding fast and your customers want more and more of your products in their warehouses.
We are working with almost every big name that you could think of. With this sudden increase in customer orders, we have hit the problem of scaling up our own backend operations to comply with the excellent customer support and Annual maintenance contracts that we commit to our clients.
We have now started regional offices across India for Product Maintenance & Support. We now have support offices in Bangalore, Mumbai, Delhi, Chennai and Hyderabad to support our customers handle their loads. This would have been a major roadblock if our operations team couldn't scale up immediately.
Akash Gupta (L) and Samay Kohli (R), Co-Founders - GreyOrange 
CE: Where is GreyOrange office located?

Samay Kohli: Our offices are spread across Gurgaon, Singapore and Hong Kong. We have a super cool office in Gurgaon where we are building the next generation worker robots. Aptly so, our meeting rooms are named after "Real Steel" movie's robots such as Atom, Zeus, Noisyboy, Ambush, etc. To build the best systems we have a 70,000 Sq. Ft. state of the art facility in the vicinity of our office where both our products are mass produced.

CE: Whom do you see as your biggest competitor in this area?

Samay Kohli: In the domestic market - We were the first in the space and therefore we definitely had our first mover advantage. Thankfully, we have capitalized on that and through persistent innovation and quality control; we have ensured a category leadership. Hardware Startups are few and far between and there are a few interesting ones in India but none of a similar scale.

In the International market - Our competitors are Kiva systems, Swisslog and Grenzebach.

CE: Could you explain the GreyOrange revenue model?

Samay Kohli: We sell high value Hardware products which find tremendous application in Warehousing and generate attractive ROIs for our customers. Customers purchase our machines in order to handle logistics in a warehouse. We earn via a Capex model where customers pay for the machine and the follow-up AMCs.

CE: How do you go about hiring employees at GreyOrange?

Samay Kohli: This is our hiring mantra- "Hire the person with right attitude and technical skills, in that order. Rest can be worked on. Our technical tests and interviews are designed to hire the right talent. We don't bother about which college or what degree you have, as long as you have the attitude and aptitude to fit into our company. However, it's just good return on investment when you go to premier colleges for placements, and hence we go only if we get a Day 1 or 2."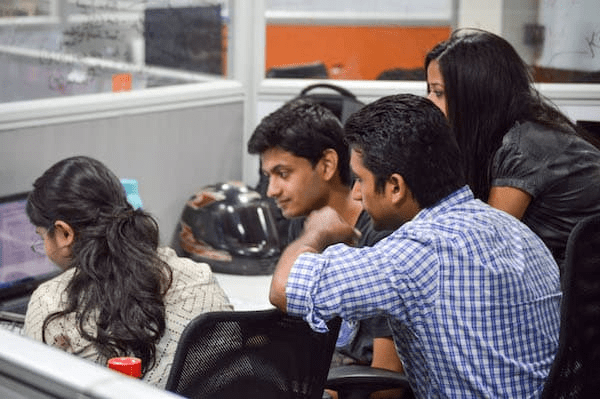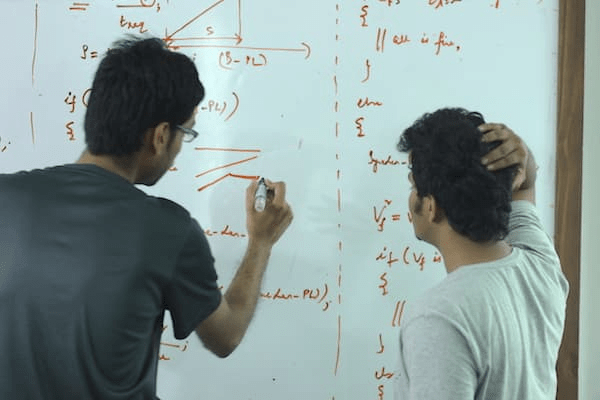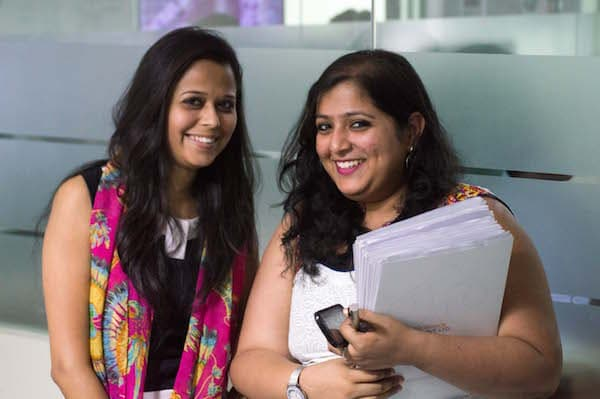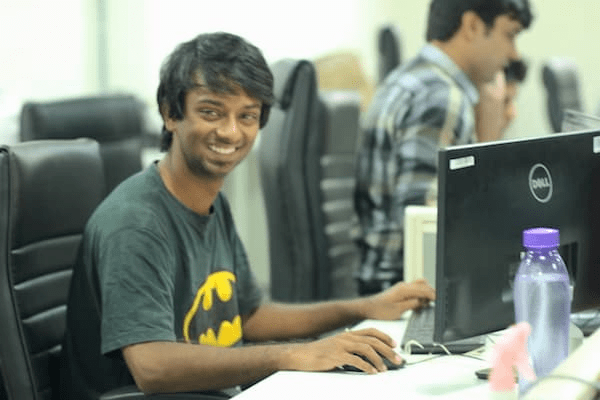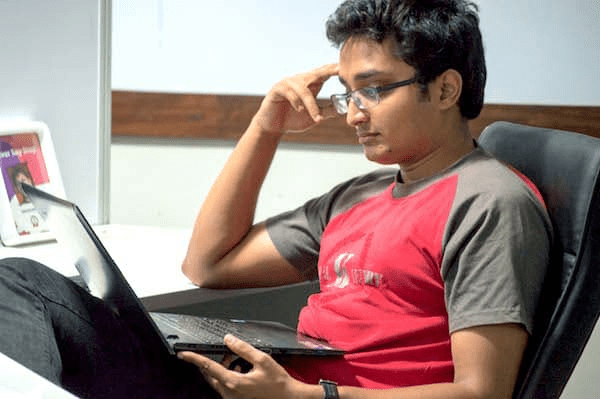 The GreyOrange Team 
CE: How do you go about reaching out to your target customer base? What are your marketing and expansion plans over the next couple of years?
Samay Kohli: At this point, it's mostly via customer referrals and inleads across e-commerce, logistics and automotive companies.
The company is currently eying international expansion across key geographies. We have witnessed a lot of interest in markets like Japan and China for Butler, while Sorter has generated a plenty of interest in China and SE Asia.
CE: Entrepreneurship is a life changing experience for many. How would you describe your journey as a startup owner so far?
Samay Kohli: This journey which has been a roller-coaster ride, filled with small packets of learning here and there.
CE: Any message for your readers?
Samay Kohli: I believe one should have an 'end goal' driven approach to innovation.
The more audacious your end goals are, the more challenging the obstacles that you need to overcome to achieve them, and the more desperate you become in your search for solutions - that desperation takes you off the beaten path and leads to innovation.
The only important aspect of this approach is that the end goal needs to be well defined for this approach to work, it cannot as vague as 'let's build a better product'.
Note: Only logged-in members of CrazyEngineers can add replies.
Recent updates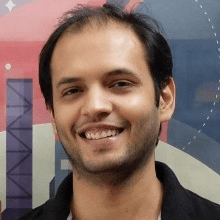 In 10 years, when I go to a hackathon and ask, "Who here has used Postman?" - I want every hand in the room to go up.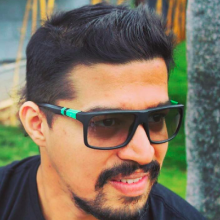 People management, analytical and not emotional driven business decisions is the key.

Abhishek Daga

Thrillophilia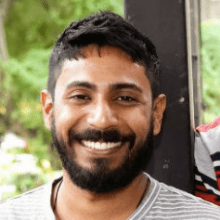 The best way to achieve long-term success is to stay anxious, be super involved in everything that the team does in the nascent stages and keep your eyes on the trophy, even on weekends.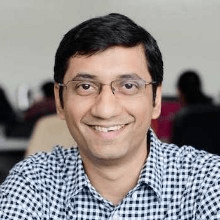 I am happy that we were able to create an online tool that helps people customise their furniture on a real-time basis.

Ajit Shegaonkar

Stitchwood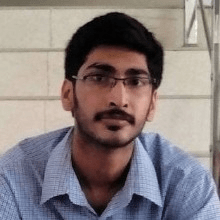 I have learned that just developing a good product is not enough. Marketing and advertising is as important as making a good product.

Akash Shastri

Brainasoft​