"Nothing is out of reach if you are smart and think out of the box".- Samar Singla,Co-Founder,Click Labs
By - CrazyEngineers • 9 years ago • 28.1k views
Click Labs is privately held Information Technology and Services company founded by Samar Singla, Chinmay Agarwal, Parag Jain, Sanjay Dhakar and Rohit Goyal in the year 2011.

Click Labs is a team of young and energetic developers, strategists and designers that offer Mobile Gaming, Startups Solutions, Enterprise Mobility, Internet of Things, Predictive Analysis and a lot more. We got in touch with Samar Singla who is the CEO of the startup. Samar completed his B.Tech in Engineering Physics from Indian Institute of Technology - Delhi in the year 2009.

In an exclusive interview with CrazyEngineers.com, Samar talks about the hidden facts about Click Labs, various services of Click Labs that differentiates it from its competitors, the source of inspiration behind Click Labs, his experiences at IIT -Delhi that helped him become a successful entrepreneur and a lot more. Read on!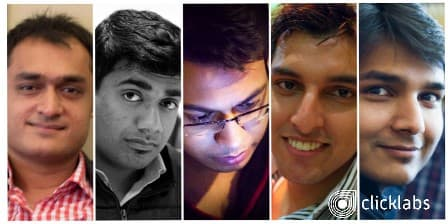 The Co-Founders (from left) Samar Singla, Chinmay Agarwal, Parag Jain, Sanjay Dhakar and Rohit Goyal
CE: Could you tell our readers something about Click Labs that no one knows?
Samar: At it's core, Click Labs is a Technology Solution Provider that has always taken a mobile first approach since its inception. As a company, we have matured to a 200 member team and executed more than 100 successful applications for mobile, games, small businesses and enterprises in a span of less than three years.

At the same time, we are betting big on On Demand Mobile Services and envision that this would be the way of life in future and that sharing economy is going to become an enabler in the coming decade, especially in India. A new breed of entrepreneurs will come up with more Uber like solutions to revolutionize the way businesses interact with their customers.

We have already "productified" our "Uber for everything" solution and are on a journey to further improve it. With a deep expertise of developing such B2B solutions for our clients (e.g. TaxiHawk-Uber for taxi companies, Ezy Moove -Uber for Moving companies, NudgeFX- Uber for fitness trainers and so on), we are now set to offer them for B2C implementations.

We have also launched a startup incubator, Next Juggernaut, to support 100 startups and enable them to develop their own "Uber for anything" solutions.

CE: Among the various services offered by Click Labs, which are the ones that really differentiate you from your competitors?
Samar: As more consumers embrace Uber and similar services, it is becoming visible how On Demand Mobile Services will change the way customers interact with businesses across different industry verticals.

Still, there are not many technology providers which are offering such a solution as a fairly customisable product to their Clients. Clearly, we have a first mover advantage here. With our solution, Clients can now build their own UberforX, at just 10-20% of the cost of building the solution from scratch; and at the same time reduce the SDLC time by 70%, resulting in faster go-to-market. Also, our solution is extremely flexible and scalable and can be fully customised depending on the local business needs.

With a very young work force and a rich hands on exposure to latest web and scripting technologies, we are flexible, both in attitude and operations, and easily adapt to change as per our Clients' needs.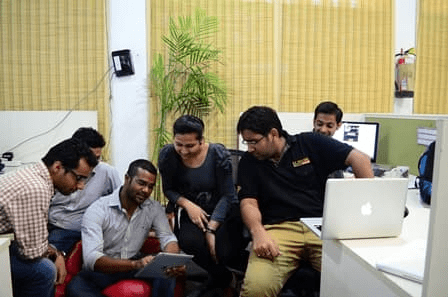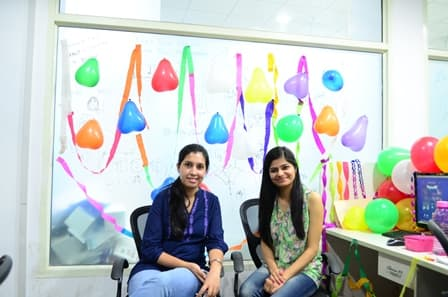 Click Lab Team 
CE: You completed your B.Tech from IIT-Delhi in 2009. You founded Click Labs in San Francisco in 2011. What happened between 2009-2011 that inspired you to start up with Click Labs?

Samar: I did my graduation in Engineering Physics from IIT Delhi in 2009, where I also got an opportunity to intern at CERN. Post my engineering, I went to University of Maryland to pursue higher education. Maryland was the hub of poultry research at that time and I wanted to bring that technology to India starting with my father's poultry business. Soon I dropped off from University of Maryland (within an year of joining) and returned to India to set up my own poultry feed farm.
The idea was to bring technology into an enterprise which has been led and continues to be led without an infusion of technology at least in India. In few months, I started my own venture and created a soya substitute as a poultry feed which was much cheaper than the actual feed. One year into the venture, I shifted all the operations of Prodigy Foods to one of my friends and started focussing on the next Entrepreneurial gig, Click Labs as technology was something which excites me right from my childhood.

CE: How do you spend most of your time?
Samar: I eat, breathe and live startups. Majority of my time is invested towards taking Click Labs to its next stage of growth. Rest of the time is spent consulting other startups and helping them turn their dreams into reality.

CE: Is this where you thought you would end up?
Samar: No, I had never thought I would have come so far. From a physician to a farmer to a techpreneur, it has been a very exciting journey throughout.

CE: What was the most valuable thing you learnt at IIT-Delhi that helped you shape as an entrepreneur?
Samar: 
"Nothing is out of reach if you are smart and think out of the box".

CE: What is the most valuable advice your mentor gave you?
Samar: I have interned at IBM under Stuart Parkin, a pioneer in application of spintronic materials and his discoveries lead to 1000 times increase in hard disk drive data density and capacity. He once gave me a valuable advice which I still follow to the core:-
"Work hard and market yourself"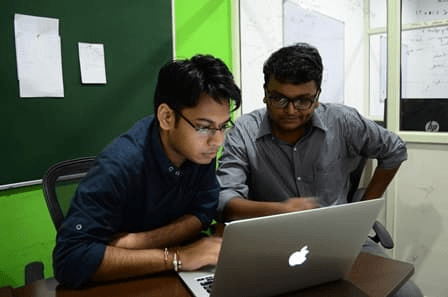 CE: Thank you for the time you have spent with us. Any message for our readers?

Samar: 
"It's not going to be easy but effort is worth the rewards".
Note: Only logged-in members of CrazyEngineers can add replies.
Recent updates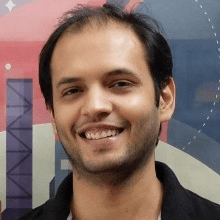 In 10 years, when I go to a hackathon and ask, "Who here has used Postman?" - I want every hand in the room to go up.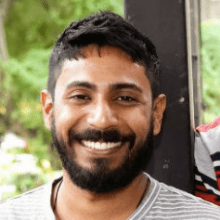 The best way to achieve long-term success is to stay anxious, be super involved in everything that the team does in the nascent stages and keep your eyes on the trophy, even on weekends.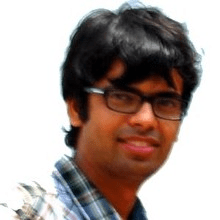 What matters in the long run is how passionate you are about your idea, how much you believe in it, and how well you execute it.

Angam Parashar

ParallelDots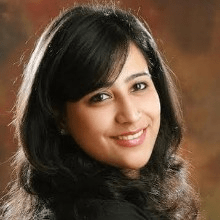 Giving up the comfort of a decent career and a stable income and going to an unknown void was the most difficult thing to do.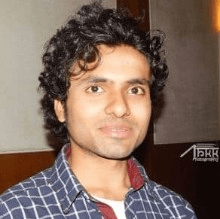 We want to aware people about the benefits of proper organized disposal of waste material can create an impact to their life to the nation and to the environment.

Anurag Asati

TheKabadiwala.com