Salil Agrawal Left Lucrative Corporate Job To Build QueryHome A Platform For Technical Stuff
By - CrazyEngineers • 9 years ago • 21.3k views
QueryHome is a Bangalore based question - answer platform that provides apt answers and solutions to technical questions and problems of the users. QueryHome was started by Salil Agarwal and his co-founder Avantika Agarwal in May 2013.

In an exclusive interview with CrazyEngineers, Salil talks about QueryHome, the journey of QueryHome in the initial phase, his co-founder Avantika, problems faced by all startups in the initial years, his definition of an Entrepreneur and a lot more.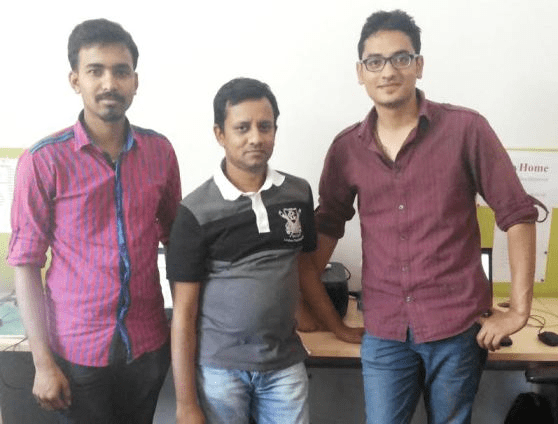 CE: Could you please tell our readers about QueryHome platform?

Salil: QueryHome (https://www.queryhome.com) is a question-answer platform, which helps you to get answers of your technical problems in a social setup. We started with IT and Telecom Q&A but over the period of time it got extended to puzzles (https://puzzle.queryhome.com), jobs and articles publishing. Our idea is by helping others people should able to expose his/her expertise to the world or possible recruiters.
CE: Tell us about your growing up years. Who were your role models and how did you choose to become an entrepreneur?

Salil: At a concept level we started about 2 years back with maturing the concept, examining the other products, their workings, strong points and most important is how to build with minimum resources.

My role models are Flipkart founders (Ashish and Binny) who left the job just after 2 years of working at Amazon to realize their own dreams of providing online shopping experience and the same reason I left the lucrative corporate job to build a technical social network where people can help each other.
CE: QueryHome was launched in 2013. The most difficult time for any startup is the initial year. How has the journey been for QueryHome?

Salil: As a startup (mostly at the initial years) the most difficult part is to build the trust as no one takes you seriously neither users nor potential employees or investors, people do see the upside but not willing to take risks to grow. We even face this problem now and I hope that once we started having the good stories of EXIT in the start-up space this problem will come down substantially.

CE: What genre of user's questions are answered by QueryHome? Is there any specific domain? What are the various other services offered by QueryHome?

Salil: QueryHome (https://www.queryhome.com) is targeting IT and Telecom based Q&A as of now and users can publish the articles too (IT Q&A is served by many websites i.e. Stackoverflow etc but telecom is served by hardly anyone and we serve people in social setup so that quality of answer is great). Recruiter can post their requirement so that they can attract right talent and can also look at the peoples profile to get a feel what type of Q&A is being participated to get the sense of their depth.

We have a dedicated sub domain for puzzles (https://puzzle.queryhome.com) to do some brain exercise. And plan to have similar concept in finance and healthcare sector in partnership mode. If someone is interested to start similar concept finance/healthcare or any other areas of professional life, they can contact us at sales@queryhome.net.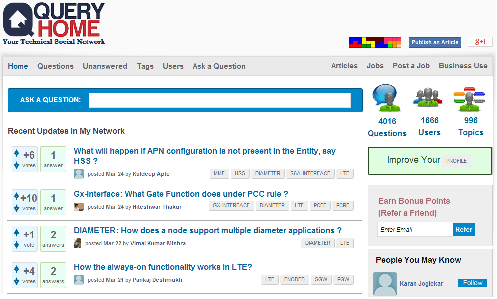 CE: How did you get in touch with Avantika Agrawal, Co-Founder at QueryHome? What was the driving force behind this initiative?

Salil: We exchanged the rings about 10 years back and since then we are together. And yes she was big driving force and great emotional support.

CE: What was the biggest challenge for QueryHome and how did you overcome it?

Salil: Biggest challenge for us was the hiring in the initial phase but very early we realized that this is going to be the biggest challenge so decided to do the development by myself with the help of few friends. We always have one motto that work should not stop because of people or because of cash and it should have zero dependency on an individual (except on me which we are slowly overcoming now).
CE: How many people strong is the QueryHome team? How do you manage the workload?

Salil: QueryHome is fun based environment where you cannot get tired because of work. We are three people team who takes care of product, operations and marketing, where each one is supposed to take care of one function and participate in all three areas of business.
CE: What kind of marketing initiatives are undertaken for QueryHome? Has social media helped your user base grow?

Salil: We have not really started big marketing as of now despite that we are having 1600+ user base, we are waiting for couple of features to get completed before we start marketing in a big way and yes social media is helpful & biggest advantage is that it is cheapest medium where you can connect to your target users with minimum cost of connect.

CE: What according to you are the essential qualities one must possess to become an entrepreneur?

Salil: Fearlessness, believe in self and willing to take risk.
CE: Thank you for your time. Any message for our CEans?

Salil: Starting a company is a journey which teaches you a lot and worth to try.
Note: Only logged-in members of CrazyEngineers can add replies.
Recent updates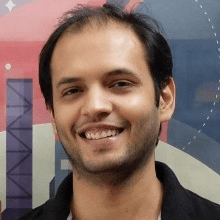 In 10 years, when I go to a hackathon and ask, "Who here has used Postman?" - I want every hand in the room to go up.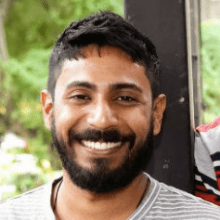 The best way to achieve long-term success is to stay anxious, be super involved in everything that the team does in the nascent stages and keep your eyes on the trophy, even on weekends.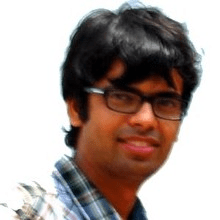 What matters in the long run is how passionate you are about your idea, how much you believe in it, and how well you execute it.

Angam Parashar

ParallelDots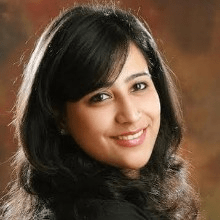 Giving up the comfort of a decent career and a stable income and going to an unknown void was the most difficult thing to do.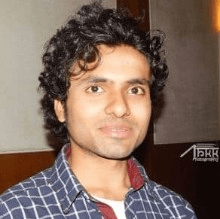 We want to aware people about the benefits of proper organized disposal of waste material can create an impact to their life to the nation and to the environment.

Anurag Asati

TheKabadiwala.com